Yesterday I Experienced Something Out of the Ordinary...
I had received a gift certificate from my Aunt a while back for an "Aquatic Massage". She had gone for one and thought it would be something I would enjoy and something different to try.
I really didn't know what to expect from this, but I'm a big fan of massages and have them as a regular part of my self-care routine, so I was game to give this a shot.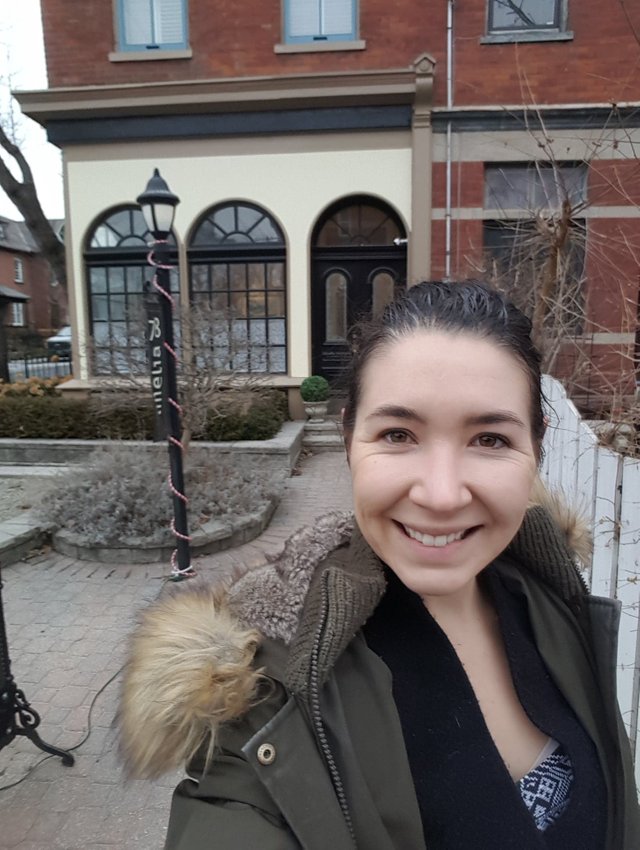 The place that I went for this was Claudia Salzmann & Associates in Cabbagetown, Toronto. It was in a little house that had been converted into a massage and chiropractic clinic. They do regular massage and hot stone as well as a few other offerings.
For the aquatic massage, I was instructed to get into my swim suit and meet the practitioner in the room at the back of the house, where they had installed a small therapeutic pool that was a little warmer than body temperature. Getting into the water reminded me that I've been meaning to try out Float chambers for a while and I'm setting an intention to try that this year!
The pool was only about 4 and a half feet deep, so I could easily stand with my head above the water. The practitioner handed me a float cap (to keep my head easily above the water with minimal support), and put additional flotation devices on my legs. I also needed a pool noodle to give me a little more buoyancy (the downside of being fit with not a lot of body fat - I freeze in the winter, and sink in water). For the next 50 minutes, my body was guided gently around the pool and stretched in ways that only being in water would allow. It was deceivingly gentle but the stretches were very deep. It was total bliss. I reached a meditative state very quickly and had the sensation of weightlessness and floating through warm space.
Speaking with the practitioner afterwards, I learned that with aquatic massage, the small pool allows you to trick the body into thinking that you're in a vast body of water and that also allows access to the subconscious mind. Just as the stretching is gentle but deceivingly deep, so too is the effect on the psyche. Afterwards, I experienced a state of being that was both euphoric and calm. This was a huge contrast to how I had arrived for the appointment - frazzled, overwhelmed and emotional. I'm definitely considering a regular course of treatment with this practitioner and am excited to see what kind of changes this set into motion.
Have you ever experienced an aquatic massage?
Hoping your 2019 is off to a great start!
Stay tuned ;)
Jackie O