Writing in the Age of Distractions
(Monday, 2/13/2017) Here I sit on a train, headed to New York City. I'm wearing headphones to drown out the sounds of the train and the people around me. I'm writing on my phone so I shouldn't be distracted, right?
Wrong!
I bought an iPhone 7+ so I could have a better writing experience on the larger screen while lightening the load I have to carry around with me. At least that's what I told my husband. So why am I not producing more? Because, while I'm writing, I have to deal with interruptions from Twitter, Facebook, email, and text messages from friends and family. It's a miracle that I get anything done.
I have become completely fed up with my own lack of progress. I have lots of projects planned but I'm not making any real progress of any of them. It's time for a change. I called this article "Writing in the Age of Distractions" but it could have just as easily been "Accomplishing Anything in the Age of Distractions" and the content would have been pretty much the same.
Although I used to be almost too focused, lately I've had a hard time finishing anything because I just can't focus long enough . Even writing a 500 to 1,000 word article or short story is beyond me. I know I have to do something about it because I'm not accomplishing as much as I'd like.
What can we do?
I my search for a solution by doing some focused (pun intended) research on the subject and here are some of the suggestions I've tried:
I've tried turning off the notifications, but then I forget to turn them on again when I need them. So what's a body to do?

The Internet is a wonderful thing. My smart phone allows me to check facts, take pictures, and do just about anything else I want, including watch movies, play games, and listen to music. We live in a world where everything around us is jumping up and down, demanding attention. It is as bad at work as it is at home too, because our work computers have email, instant messaging, and web meetings to interrupt.

Many writing tools have what they call a "distraction free" mode. I've tried it. If I'm writing and it's working, nothing distracts me. And if it isn't working, I know how to go back to the regular mode. I don't see that there is really any advantage. (As a side note, maybe it's just me, but working on a wide-screen monitor with any word processor is an uncomfortable experience when the text spreads across the whole width of the screen.)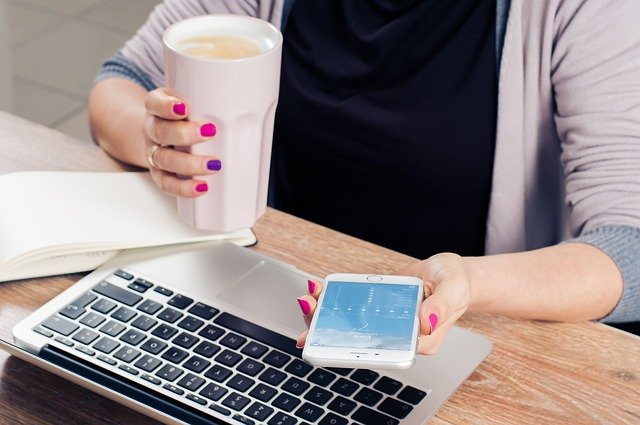 One of the articles I read, suggested that I should, "Establish a healthy morning routine." Although it is a good suggestion, it's one that I find almost impossible to implement. The article suggests that you wake up first (before anybody else in your household) and then spend time having a nice breakfast, lingering over your coffee, and developing a distraction-free morning routine. Sounds good, but I would wager that anybody who doesn't work at home would have a problem with that one.

"Get up earlier," you say?

I don't think so. I mean, I'd like to, and I've even tried, but. . .

On the days I go to the city, I get up at 4:30 in the morning, get dressed, and am out of the house by 5:15, and on a train. I try to do some writing, or even to relax and watch a movie or listen to music but just being on the train is a distraction. I can't see myself getting up at 3:30 because I don't get home until between 7:30 and 8:00 at night. And if I went to bed immediately in order to get seven or eight hours of sleep, that would mean I would seldom get to spend time with my family.
So what CAN I do?
These are some of the suggestions I found more useful:
Be creative first
One particularly good tip I found in several different articles was to do the creative tasks on your list first. According to most of what I've read, creativity is easier early in the day than later on. The advice is to do the creative stuff first and do the mindless tasks when your brain has started to tire.
Start small
If you are having trouble focusing (and I am!) then tackle the work in small pieces. Rather than trying to focus for eight hours straight, find something that requires short stretches of attention and do it. Then find another… once you've can do five minutes whenever you want to or need to, find a project that takes 10, I know you know where this is headed.
Make lists
Yeah, really. This is related to the article I posted a while back on Steemit, Writers Should be Agile Too. The key is to make a list of the things you have to do, select one, and then you have the satisfaction of crossing it off and being done with it. Sounds simple, but the important part of that idea is that you break down your tasks into small enough chunks so that they can be completed in one session or, at most two or three.
My list for today?
(Sunday, 2/19/17) I have been incorporating the suggestions from my list above this week. Today I woke up early and was actually anxious to get started. Today's list includes both writing and web development tasks. I made the list when I work up this morning. Here goes:
Finish this article
Write a piece of flash (next on the list!)
Finish and upload the new digital resume (I have the information, I have created the design, and I just need to get the information into my template.)
Repost some of my existing Steemit posts on my own blogs and link to the original on Steemit
Not too much for a quiet Sunday, right?
Is it working?
I think so. I've written three completely new pieces of flash this week, and several essays as well as creating a new version of my resume. And the article? Finished!
Was I focused?
Not as much as I'd like to be, but far more focused than I was a week ago. And the old saying about that journey of a thousand steps starting with one is true. You can't expect an overnight change. Changes and new habits have to be acquired. We'll see how I do.
What tricks do you use to focus? I'd love to hear about them. . .
---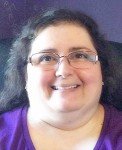 Who is Irene P. Smith? I am an author, programmer, and web designer. A former Contributing Editor to PC Techniques Magazine, I have written about computers and programming since 1989, and began publishing fiction in 2003. My home is in New York State, along the Delaware River, where I live with my husband and son.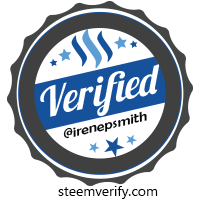 You can also find me elsewhere on the web:
---