I started with a new doctor today. Not that I went in for anything. It's just that moving to a new state means that I have to get new health insurance and a new doctor. Even with federal healthcare regulations, there is still a lot of variance between how different states handle healthcare. Really reminds one that these are 50 united STATES, just like Italy is a state, Greece is a state, and so on.
Anyway, did that today after a chiropractic appointment in the morning. Apart from taking my blood pressure and weight (128 it turns out) they also asked me a lot of questions related to my health. It was answering the question about health supplements that prompted this post.
I take a lot of supplements!
But I can't say I take any of them religiously. I more dabble.
The last few days I've been taking calcium, because I think I'm getting stress fractures. I put my body through a lot with two household moves in the last year, and I don't think my bones really have the strength they need to hold up to that. So seeing how the calcium affects me.
I also recently added aloe vera. It's supposed to be good for the lining of your stomach. After eating a lot of cheese since moving here and discovering a pizza parlor I absolutely love within walking distance, my gut health could use a little extra attention. I'm allergic to dairy.
Those are my most recent additions, but there are so many other things I rotate in and out of my daily routine: probiotics, multivitamin, krill oil, zinc, and so on. Over a dozen things. But in any given day I take maybe 5-6.
It occurs to me that this is probably not the idea behind preventative medicine.

But it's hard to tell what's working or not, and also I get tired of downing all these little oval orbs with my meals. Anyway, the doctor didn't seem phased by my list, or the report that I was inconsistent in taking them. So I guess it's all normal enough. To me though it reminds me that in order to see results, you really do have to be consistent with preventative healthcare. It's worth taking it a bit more seriously and realizing that while experimenting with new things can be fun, health really isn't a game. Particularly once you reach middle age like me.
I'm going to give some thought to what things I really need and which I don't, and try to get a routine going with taking the ones that really matter.
What Are Your Favorites?

What's your top one or two health supplements that you know you see results from taking?
Do you take it/them every day like clockwork?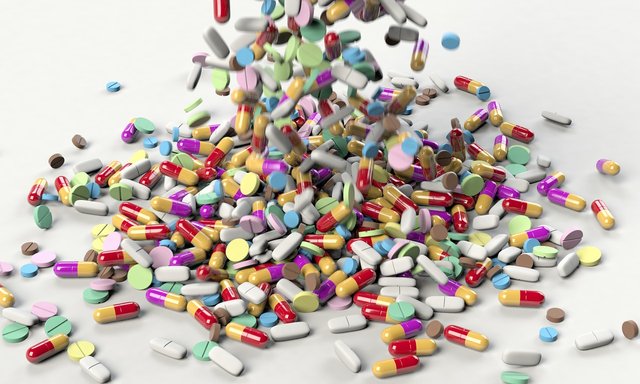 Source