Plans for 2020
Nothing
In terms of projects that is. We have been busy with all sorts of projects since we've moved here. Between house projects, yard projects, and having animals/garden and everything that entails, it's about time we took a break.
This year we will not have chickens or plant a garden. There will be no house upgrades going on. It will just be basic yard maintenance during the summer. Oh, and splitting wood, because that is neccessary. It will be a great year for focusing on faith and family.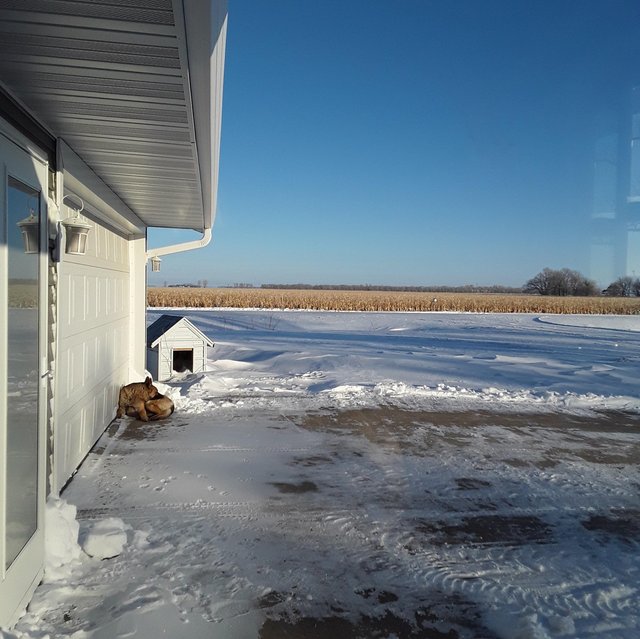 We used to have a row of evergreens to the north of our house. They had some sort of disease and were looking very sickly, so we had them cut down. It's a strange sight, not only because there are no trees but there is still corn! (Not our corn. However in all the other directions we are surrounded by our sunflowers. It's as neat looking though.)
So we may plant some trees this upcoming season, but we will see how much it costs first.
All in all, I'm looking forward to this upcoming year. A year to take a breather.