Focus for Success - 22 - The New Success Habit
In order to Do One Thing Exceptionally Well, you must do it over and over until it is second nature. The old saying, practice makes perfect, is truly an accurate and time tested statement.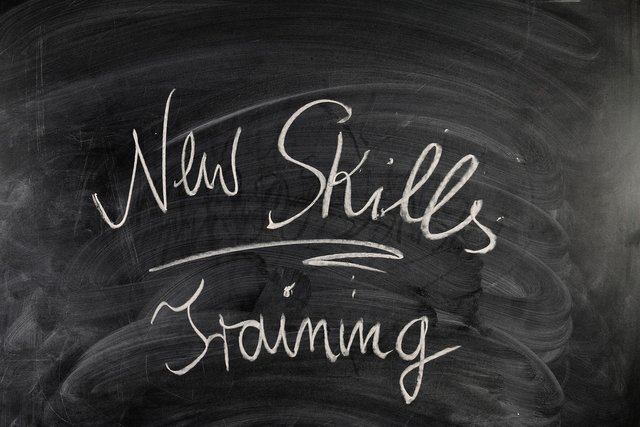 Pixabay
The Habit
Through daily repetition, you can create powerful habits and your goal is to find the one most important thing you need to do and make doing it a habit. And, yes, the one thing will change, but building the habit of working on the one thing daily is critical to focus for success.
The Big Picture
We've discussed The Question that Matters and know that while not complicated, you must ask the right question in order to get where you want to go.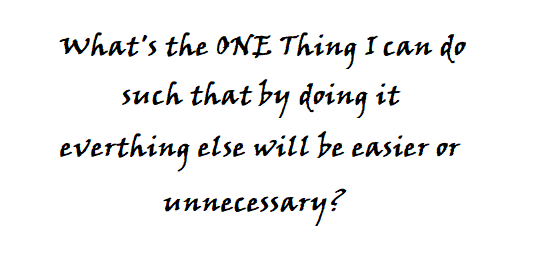 Source
This represents the big picture, the one thing you want to work towards. But, to be effective, we need to break it down into smaller components, essentially finding the one part of the big picture we want to work on at this moment. "Going Small, One Important Thing at a Time" is the key.
So, we have the big picture, the macro, but how do we get down to the micro, the smallest unit or task we can work? The answer is to simply add a qualifier into the main statement. Keller, in The One Thing*, presents it as follows.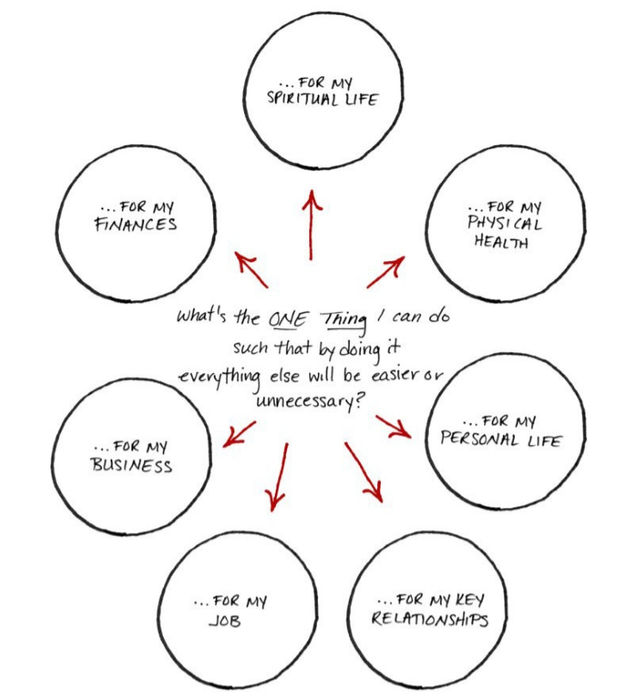 Graphic from The One Thing*
To turn the big picture question into a focused question, simply add the specific area you want to focus on. Above are merely examples provided by Keller*. I strongly suggest that you build out your own wheel and make it as personal as possible.
***
To focus for success, you must pursue successful habits and do them every day. -Guy_Sellars
***
A community is build on interaction. What questions or comments do you have for me?.
***
Photo is courtesy of Pixabay which is a License, free for commercial use and with no attribution required ID board-953158_1920.
***
Graphic #1 is a recreation of the image from The One Thing*
***
Graphic #2 is a recreation of the image from The One Thing*
***
*The One Thing, 2012, by Gary Keller with Jay Papasan, Bard Press of Austin Texas, Rellek Publishing Partners LTD.
***
PrePostSEO, is a free online plagiarism checker. You can view the report showing that this chapter is 100% Unique and 0% Plagiarised.