Focus for Success - 21 - The Question That Matters
Ask the right question and move ahead. Ask the wrong question and go backward or sideways, just not always ahead. We've all heard the adage that the answer is often in the question. And while true in some circumstances, a good question can lead to a good answer is more often a better truth.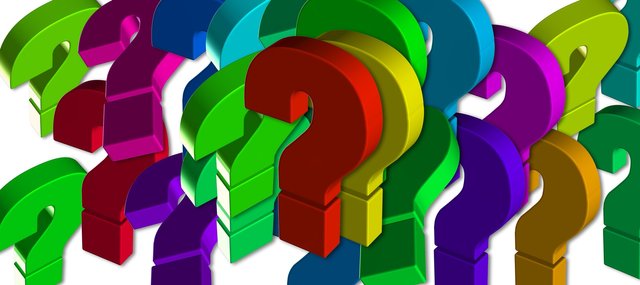 Pixabay
Question as Often as Needed
In the The One Thing*, Keller does an excellent job of expounding the virtues of the right question. It is an excellent read, so I won't paraphrase too much here.
What I really wanted to focus on was how to ask the right question. To be honest, it is not a one and done effort that sets you up for life. It is more of a guideline that you use to keep on track in this everchanging and fast-paced world we live in.
The Question
So, how do you ask the right question and more importantly, what is the right question?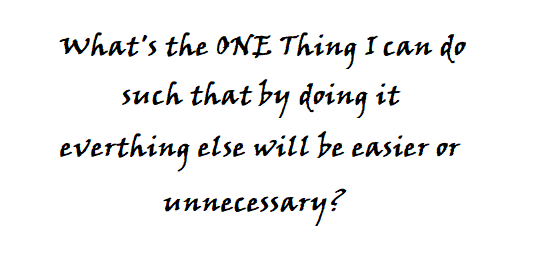 Source
As you can see, the question is not overly complicated, but there are several parts. The most obvious is that it focuses on the one thing. It is designed to get you searching for the one most important thing that you can do. And in doing, everything else becomes easier or unnecessary.
As simple as this sounds, you can get wound up in trying to find that one thing. And, then breaking it down into small bite size task that you will do. And this is a new aspect of the one thing we've not yet discussed. The one thing can be complex, it may have many parts that you need to address. The key is to find the one "big picture" thing and drill down into its logical task that you will then address. So, yes, there are macro and micro aspects to the one thing.
And, while we are on the subject, the more complex the project, the more fine-tuning you may have to do as you work your way through the various tasks.
So, to wrap it up, you are finding the one thing and then finding the one things you need to focus on a daily basis. You first identify the big picture and then what you need to do to push over that first domino.
***
To focus for success, you must identify w;.hat's the one most important thing to do that makes everything else easier or unnecessary? -Guy_Sellars
***
A community is build on interaction. What questions or comments do you have for me?.
***
Photo is courtesy of Pixabay which is a License, free for commercial use and with no attribution required ID question-1422584_1920.
***
Graphic is a recreation of the image from The One Thing*
***
*The One Thing, 2012, by Gary Keller with Jay Papasan, Bard Press of Austin Texas, Rellek Publishing Partners LTD.
***
PrePostSEO, is a free online plagiarism checker. You can view the report showing that this chapter is 100% Unique and 0% Plagiarised.