When the Day Don't Go as Planned!
Would you like to read this post where I am in a state of tiredness, not knowing if I will be able to finish this post and thinking of the work I could have done today and haven't, because writing about it helps me and might help you too?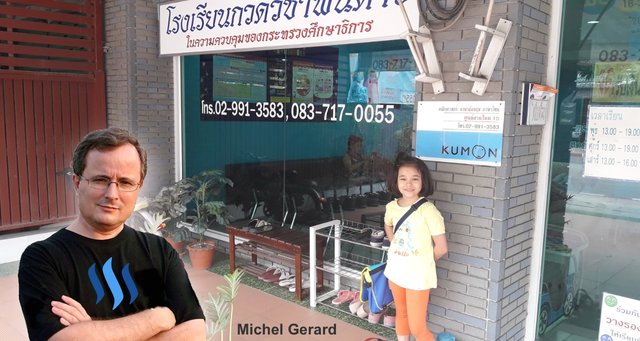 This post might not be as structured as usual today, as I am trying to write it free-style, but that's a good exercise and I hope it will be useful for you.
When the Day Don't Go as Planned!
Today I woke up a bit earlier than usual as I couldn't stay in bed, having very strange dreams that I remembered when getting up, but have already forgotten by now. I had a lot of energy and thought, "Great, that's going to be a long and productive day!"
I put on my sports shorts and T-shirt, my running shoes and dashed outside for my 2-kilometer walk and my 40-minute exercise with the fitness equipment. I completed all this without a problem, listening to some motivational audio and also taking time to reply to some Steemit comments on my phone when my hands are free. Yes, I like to read my Steemit comments when on the exercise bike, because this makes me happy to see so many of your kind comments.
Today, I changed one thing in my fitness routine and it was to use the machine that you see at the right in one go, 25 motions separated by 1 minute resting.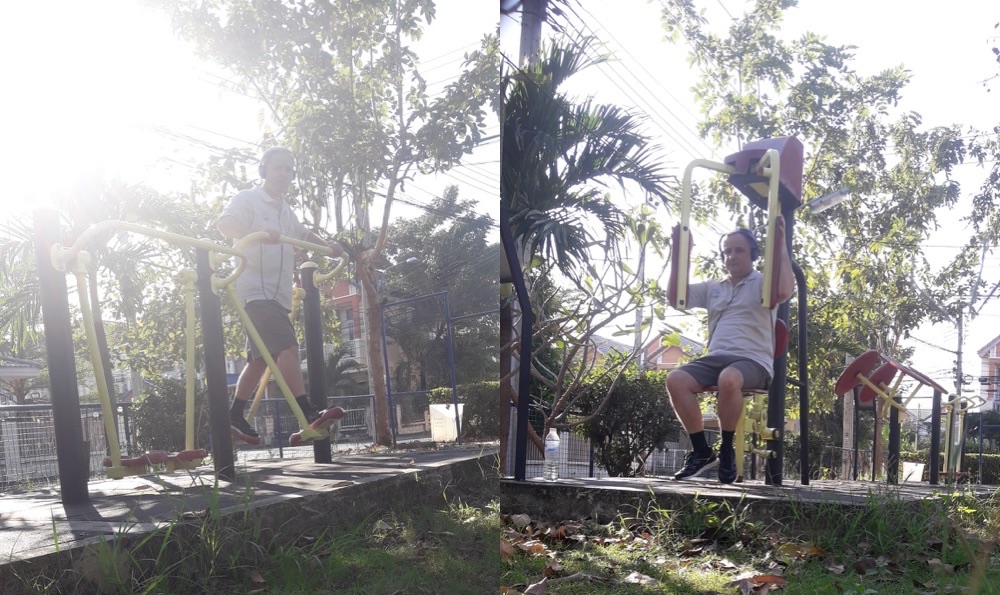 I usually do 100 motions, but I go to other stations in between, and I wonder if this is what makes me feel like I have been run over by a truck.
I also had a simple breakfast this morning with 2 small tuna sandwiches and a low-fat yogurt, which is less than usual as I didn't have a banana and didn't have a mix of nuts.
I prepared my veggie-fruit juice at around 10:00 a.m. as I was starting to feel a lack of energy and I thought that the juice would give me a boost. My wife had her bottle and I had mine, then at noon, I was so tired, my mind wandering and unable to concentrate, that I went upstairs for a one hour and thirty-minute nap, which I never do.
This had for effect to recharge a bit of my batteries, but sleeping in the afternoon doesn't go very well with me, and the consequence is to be still tired, having a headache and a lot of laziness.
I ate some chicken and bread just after getting-up thinking that what I needed is a bit of protein to be able to then continue doing some work. That didn't help that much and I thought that it was better to get to my daily Steemit post right away before I get too tired or too lazy, and then not able to write it.
A little voice was saying, "It doesn't matter, you can skip a post today and just relax."
I skipped a couple of posts already while traveling this month, so yes, I could have skipped one more, but one thing I certainly don't want to do is just destroy a habit I have built for months.
I just started to write this post thinking that just talking about how my day is going, what my thoughts are might still be interesting, for some people, just let me know in the comments.
What's funny is that as I am writing this, I try to concentrate on what to write and it's becoming easier and easier, and I feel better. As I was starting it I was wondering if I would be able to drive my daughter to her Maths lesson, and I forced myself to take the laptop there to continue my writing, promising myself that as it is finished, I will not do any more work…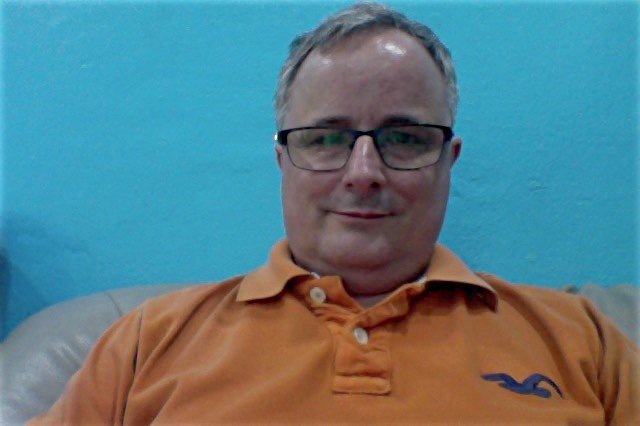 I guess my wife will have to tie me up for that to happen… This is what happens when you are an entrepreneur, sometimes you put the limits a bit too far, not knowing when to stop. If I had been in a job today, I would have asked to go home.
During this time of not feeling not very well a lot of things are going through my mind:
"Maybe it's the juice that made you sick!"
or
"You pushed a little too much this morning exercising and didn't have a full breakfast."
I feel that I just wasted the opportunity to do much more work today as I woke up earlier and was well on track to do everything I had planned.
Unfortunately it doesn't always work the way you want and it makes me realize that the body has limits.
As I try to think of what could have made me sick, I also thought, "Oh, my gosh, you are going to get sick and we'll have to cancel the trip to Japan next week."
"Maybe you've got bitten by a mosquito while in Phuket and got dengue fever?"
I don't have a fever, I'm just tired without energy.
After traveling to different places, I gained a bit of weight and returning to my daily routine might have been a bit too much.
As I look at my data, I lost 900 grams in 3 days, maybe that is the reason of me being so tired.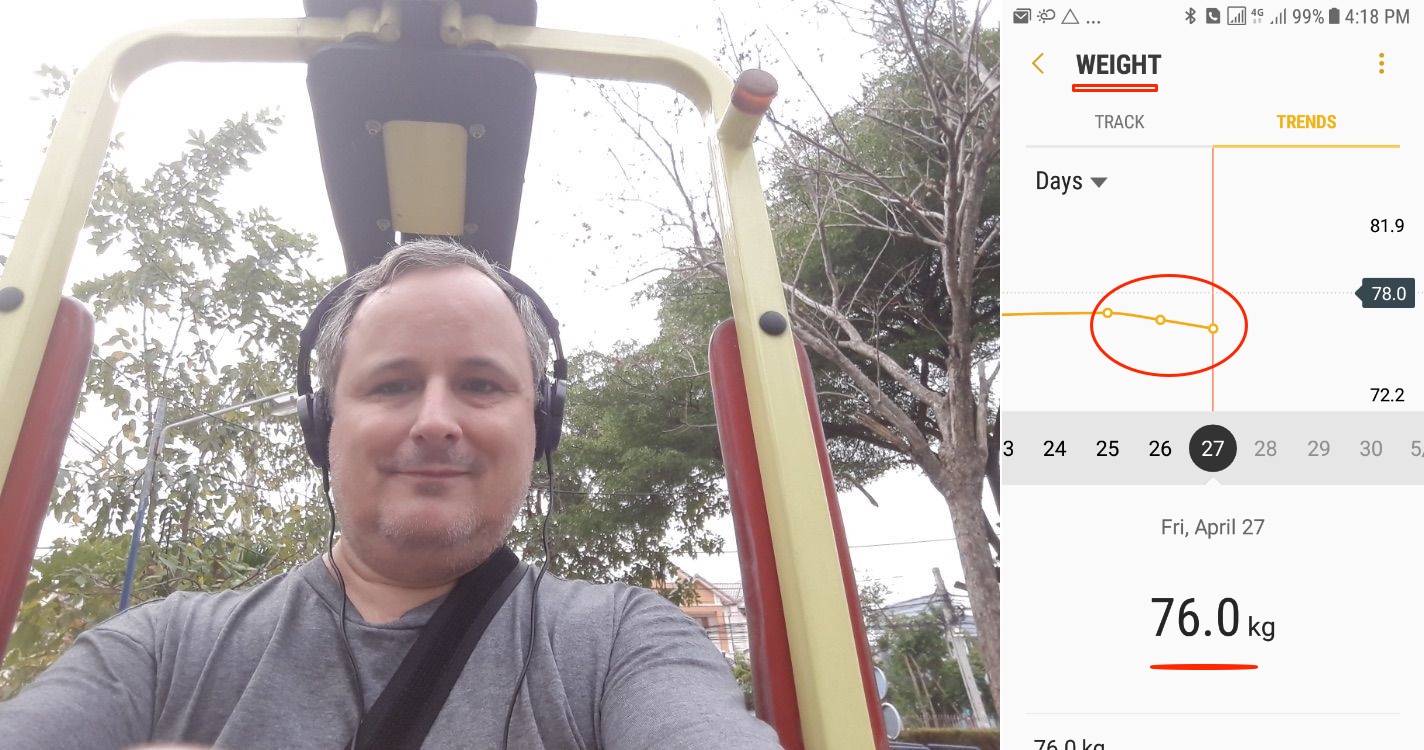 The thing is that I ate all I wanted, but only food and juice that promote weight loss, it was effortless, but maybe my body does not follow.
Yesterday, I went to see my doctor for my monthly visit, and after a blood test, he reconfirmed that my fatty liver was now in order and took me off the pill. Two months ago I went from two pills to one, just for maintenance, and just after starting juicing, which I believe helped a lot. All results were good yesterday, I was full of energy, so what's happening today?
I am nearly at the end of my post and I hope this kind of free-style writing where I say what's going through my mind while I am experiencing tiredness and laziness, is not too boring and still makes sense.
The thing is that I feel much better now, maybe Steemit is a good therapy when you feel down, to regain some energy and feel great again.
Would you upvote this post and follow me for more because this will encourage me to write more Life posts like this one?
Would you please help @jerrybanfield become a top 10 Witness because you can help funding projects to build Steem as explained here? Vote for jerrybanfield as a witness or set jerrybanfield as a proxy to handle all witness votes at https://steemit.com/~witnesses. Read the 5 reasons why I'm voting for Jerry Banfield as a witness and how to vote in my post. You may be interested to read: What is a Steem Witness, How to Vote and Why?
Michel Gerard