How I Learned the Thai Language
Today I'd like to tell you about how I came to learn the Thai language, which is very useful if you want to work and live in Thailand. The Thai language is a beautiful language and the only way to speak it correctly is to learn how to read and write.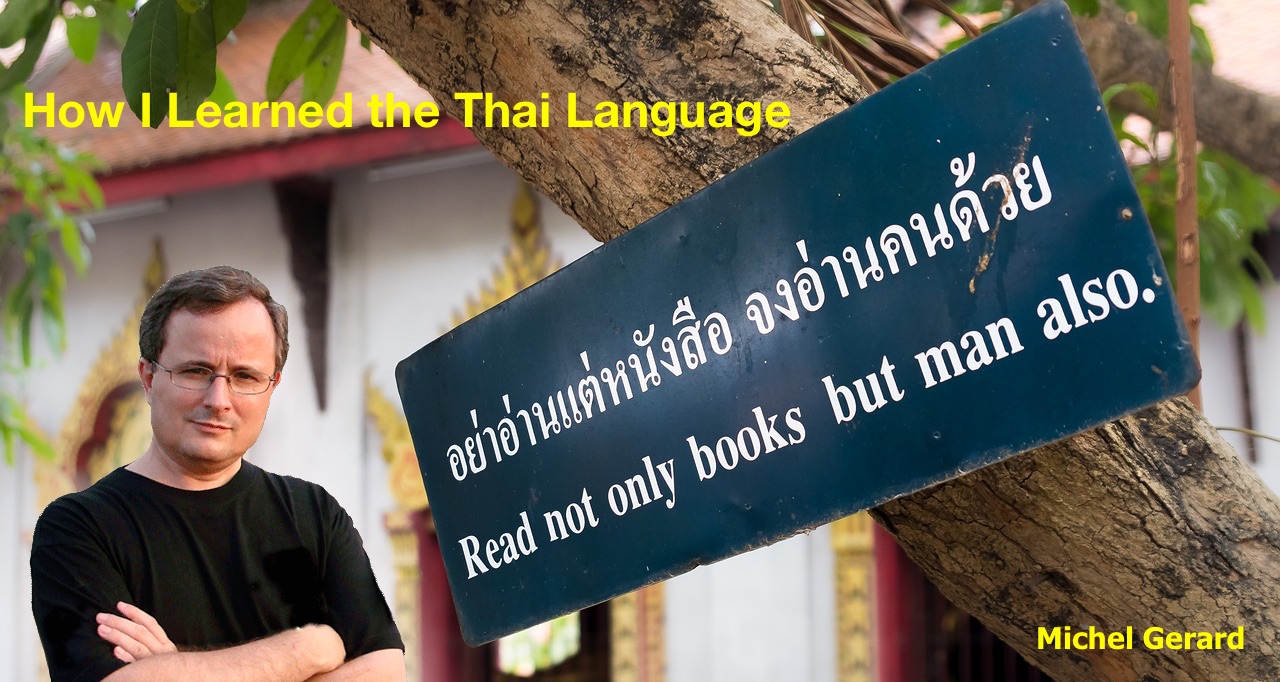 Most foreigners living in Thailand learn the Thai language from scratch and it is quite difficult to improve if you haven't learned how to write and read, which will result in a broken Thai. There are numerous schools with classes for foreigners that can help.
How I Learned the Thai Language

I first started to learn the Thai language by myself using the only book I had found in Paris. I was fascinated by the Thai alphabet and how the vowels and consonants get arranged together to form words. All this because of a documentary I watched when I was 16!
I then enrolled in the first year at the Institut National des Langues Orientales (INALCO) in Paris and learned about Thai culture, writing, reading and speaking Thai. I was not there to earn a degree, but just to get the basis in order to move to Thailand. 
I practiced writing a lot, filling notebooks and notebooks, and after 3 weeks I knew how to write. Reading was a few more months of practicing. It is not as difficult as you think it is to learn the alphabet and after you know how all this work, it's just a matter to learn the spelling of words.
You may not understand what you read immediately, but with more practice you can get a grasp of the language fairly rapidly.
That was about 25 years ago.
When I arrived in Thailand, I first lived in a small village in the north-east near the Lao border, and would you believe me if I told you that I spoke better Thai than most villagers? They speak a dialect in that area and most people didn't even know how to read and write in Thai.
That was a bad start as I wanted to improve my Thai skills, and instead I learned their dialect. That's only when I moved to Bangkok and started to interact more with people that I began to improve my Thai language.
What helped me the most was listening to people, and it's amazing how much you can learn just by going to the market. I also learned a lot listening to the Thai radio and watching Thai TV programs, which I haven't done for a long time.
As years passed I became more fluent and even published a book with translations of Thai poems in French and English, in 2000, with Duangkamol.
Of course, what can accelerate your learning is to have a special Thai person in your life.
The Thai alphabet

The Thai alphabet has 44 consonant letters and 15 vowel symbols, which combine into at least 28 vowel forms. There are also four tones. If you would like to know more go to Wikipedia.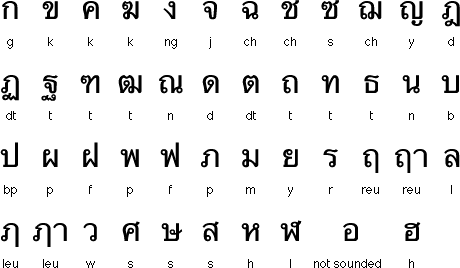 The Thai language is written from left to right.
A few words and phrases:
Source: www.omniglot.com
I hope you enjoyed this post about the Thai language and how I came to learn it.
Would you upvote this post and follow me for more because this will encourage me to write more posts like this one?
Michel Gerard