Hi all !
In yesterday's post , which you can find https://steemit.com/life/@giosou/questions-about-eduction-why-isn-t-the-school-fun , I expressed some questions about education system. In this post I will write about my thoughts relative to these questions .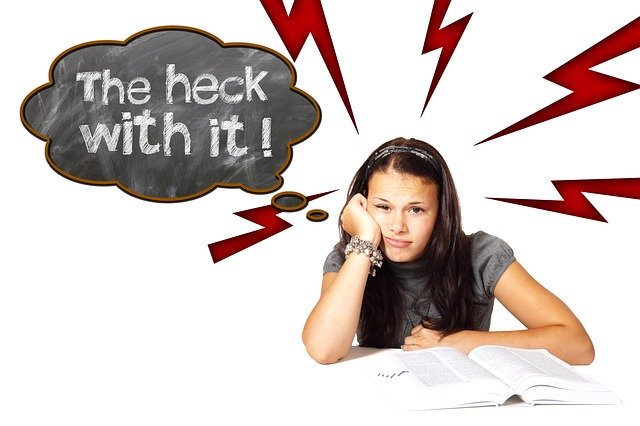 https://pixabay.com/el/μάθετε-σχολείο-φοιτητής-χαρτόνι-3069106/
Why does a kid have to wake up at 07:00am or in some cases 05:00am in order to catch the bus for school?
My thoughts on this question are that practically students have to be at school ,the same time their parents are at work right? Ok but practically also, human body isn't ready to respond in any activity correctly so early in the morning without a proper rest of 8 hours sleep. So in my opinion the earlier time for going at school should be 09:00am.
Why does school is considered as an obligation and not fun?
-This is because students have to watch 5-7 hours classes every day until about 13:30-14:00pm and then return home for study for the next day lessons.
-Lessons are usually boring and being taught by Teachers who have lost their interest in many cases ,as they watch their salary becoming smaller every year and in many cases with Teachers that happened to become ones for living but not because of loving this and not having passed any psychological tests which should certificate that they are cable to handle a classroom with kids of different behaviors.
-And for students it doesn't end there . In most cases(if parents can afford it ) they have to watch foreign languages classes in private institutes and also classes in private institutes for the lessons they do at school. Why ? Because otherwise the chances to succeed in the exams for entering a University are very small.
-All these bring the student back at home at 21:00-22:00pm every day. This means that childhood is lost. No time left for it..
-It's one of the reasons why kids are so raged in our times. And evolve to raged adults.
Reasonable if you think that they go from 4 walls classes to 4 walls classes the whole day until late night.. No time for rest , no time for play , no time for social activity.
-Many times I watch the teenagers or early adults in cafeterias ,sitting with their mobiles in front of their faces and messaging unstoppably without saying an oral word to each other in their company. Tragic !!!!!
I believe that the 'system' is preparing them to replace their parents in specific work conditions and it's doing a very good job ! Humans are transforming to robots quickly.
Thanks for stopping by
If you like my posts, upvote , comment, resteem them and follow me .
You can find some of my previous posts here:
https://steemit.com/life/@giosou/questions-about-eduction-why-isn-t-the-school-fun
https://steemit.com/life/@giosou/migration-issue-thoughts-metanasteytiko-skepseis-sxetika-me-ti-metanasteysi
https://steemit.com/photography/@giosou/a-stormy-day
https://steemit.com/photography/@giosou/the-gathering
Till next post , take care!