My Name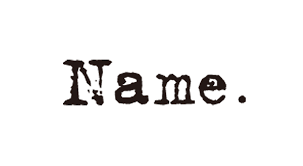 Image Source
My Name Is Addiction
Hurt by the ones who were supposed to protect me, they ripped me off, stole my heart away now I am empty. Totally soulless, I feel useless. I've been abused. My name is Abuse.
Am broke, I mean totally frigging broke. I beg to live and I live to die.
Garri is my best food, you can't blame me it's the only food I have ever known. My name is poverty.
You see everybody has a story, every story must not always end in glory. Motivational speakers deceive us to thinking everyone must always be a Bill Gates but it's not true and it's okay.
Sometimes our stories leave a big scar that will never go away, again it's okay!
It doesn't define you, it refines you. It doesn't kill you, it fills you. It doesn't break you, it makes you. So cry, cry! It makes you human.
While you're struggling love it, don't pretend to be perfect, it doesn't make you cuter, own your flaws and own your faults.
You may never be the world's most wanted but you're your own hero so just flow with life and become a pro. Make your story an interesting one and remember you're a perfect creation"
Thanks For Reading