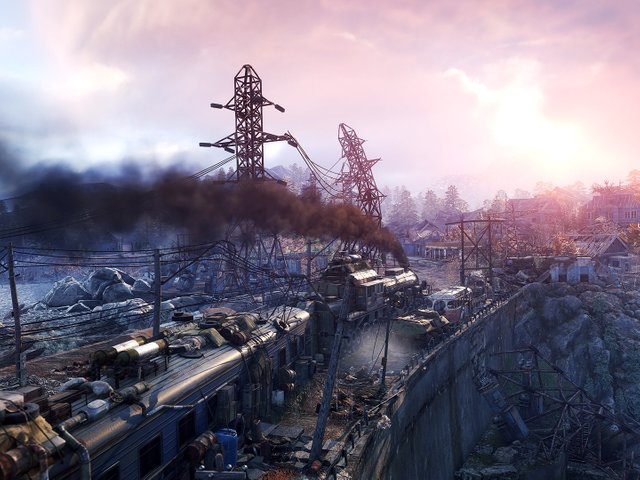 "It's fine I'll sleep on the couch, and don't worry, there is no one around for miles, no one will even know you're here." 
Lila stepped inside and was impressed by what she saw. The place looked better than it had in years and she saw a clean kitchen table for the first time. "Jack Houston you impress me more each day. Let's eat. I'm starving." Jack opened a beer and took a seat opposite Lila. They ate in silence, and Lila was just about to put the dishes in the basin when Jack took her hand. 
"You know we won't be able to stop this experiment, Lila. You work in the most guarded facility in the city and I'm not going to put you in more danger. "
Lila knew where this was going. 
"I'll do what it takes. I know how important this is to you." 
"Have you even read the whole document? They are already in stage four of this development. I bet they've been doing this secretly for the last fifteen years. How would we know? We need much more information than what is in this document." 
"Well, Houston then we have a problem. I'm not backing off. If you're not helping me I'll do it alone. I won't allow them to implant these embryos into any human or any Aayala. Even if I have to blow up the whole laboratory myself, I will do it to stop this madness." 
"How do you know these embryos even exist?"
"I'm not an idiot. Why do you think security at work is so strict? There are certain areas where only a few scientists are allowed. I just don't know how to get in there. The biometric scanners make it even more difficult. It is nearly impossible to get in." 
"I can imagine, but you have to find them to destroy them. It's not going to be an easy task." "If I thought it was easy I would never have asked you, Jack. I know how you feel about the Aayala." 
"The Aayala has never been my problem Lila, and you know it. It's the human race that scares me. If it wasn't for the Aayala I might not even be alive today, but to create a hybrid species might be the cruelest thing I've ever heard of." 
Jack's father died when he was only six years old. His mother couldn't bear the pain of living without him, and two months after his father died, his mother committed suicide. He was an orphan with no other family members and no one would take him in. Zakhira and Zion found him alone and hungry one night, and they took him into their care. 
They were childless and he grew up as their son. They taught him everything about the Aayala species and to Jack they seemed more humane than any human could ever be. When the government found out that Jack was being raised by the Aayala they tried to take him away, but the Aayala fought back and took on the government. 
After a long court case, he was awarded to the Aayala. He was the first child ever to be adopted by the Aayala and they loved him as their own. They taught him all of their customs and Jack was devastated when both Zakhira and Zion passed away nearly twelve years later due to the virus. Jack was an orphan once again but he knew he would be forever grateful for what his parent's taught him in life. 
Lila had a beer with Jack after their conversation and realized they were not going to resolve anything anytime soon. When Jack made his way to the couch Lila refused and told him that he could share the bed with her. She needed to feel him next to her. Lila's feet hung over the edge of the bed and her blond hair tickled Jack's face. He complained a bit, but once they found the right position Jack was off to dreamland. Lila turned on her side and watched Jack sleep. 
Jack was one of the first humans she ever communicated with as a young child. She was only three years old when she met him. Her parents decided to be part of the earth invasion and they didn't know they were pregnant. Lila was born on earth and grew up here. Very few children were brought down to earth so she did not many friends. 
Lila's parents were friends with Zakhira and Zion and when they adopted Jack, they all had a big celebration as their custom. Jack and Lila became dear friends. They knew they were not allowed to be more than that but Lila fell in love with Jack the second she laid eyes on him at a mere age of three.  He was her life, and she couldn't stay away from him.  
When his parents passed away Lila's parents offered him a place to stay but he declined. He knew it would be dangerous for him and Lila to live in the same house. He had similar feelings for her, but he knew he couldn't act on any of it, so it was better to leave the city. Jack took the first train out of the city and didn't keep regular contact with Lila. He had to give her time to get over him. 
Jack was a hard worker and found a job wherever he could to survive. He was gone for nearly six years when he decided to come back to the city. He moved into his motorhome and started a private investigator company. 
He tried to avoid Lila but he ran into her unexpectedly while doing a job. Lila was shocked to see him and instantly felt all the familiar feelings come rushing back. She was still in love with him. 
Jack was not prepared to see Lila because even after all his travels he couldn't really get her out of his mind. It was like they were destined to meet again, but it was against the law and Jack Houston abided strictly to the government rules.
 To be continued