Good day Steemian's
I've been quite busy on the blockchain lately, and although I thoroughly enjoy it, I recognize a correlation between organization, stress, and overall mental and physical well being.
I generally get a decent amount of exercise due to the fact that I bike or walk everywhere, (public transportation is too stressful for an INFJ like myself.) but I still get fatigued from copious amounts of computing.
I think it's important to think about life before we had computers, and IOT gadgets , and think about the things we used to do for enjoyment before we had them.
Wait, doesn't that contradict your name futuremind?
---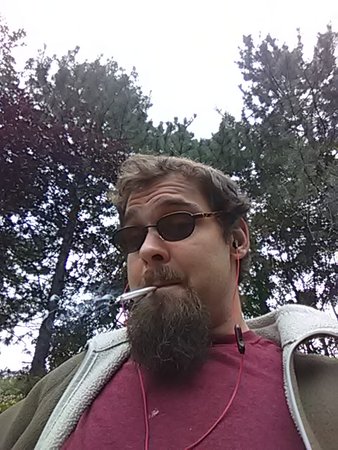 Life has no filters.
---
Well, yes I suppose it does, but I think it's also important to remember the past. I'm not exactly speaking in terms of "those who forget the past are destined to repeat it." No, there are a little more dynamics involved with my thought process here. I simply think we shouldn't forget the little things that make us human. It's easy to get wrapped up in this technology and think of little else.
I'm absolutely horrible at making short and to the point posts. I was supposed to be done with this by now, but my autonomous thinker has started ticking.
I experienced a flash back the other day that really bothered me. It was a family member who is terribly addicted to fakebook. She types faster than me, which is impressive, and converses nonstop with strangers on her messenger. She is addicted through and through. She literally doesn't leave the computer, but to take care of her basic needs. It's not my place to judge her for this. I have tried to get her to steemit to help her monetize her skills, but those efforts are useless at this point. I've given up.
The flashback entailed her life when I was a child. How dutifully engaged she always was, enjoying cooking, enjoying family dinners, enjoying hikes in the woods, enjoying interactions with children.
Now she looks like a zombie in front of the screen, telling her own family to "hold on a sec" so she can finish her conversations with strangers.
I cannot describe how this makes me feel. Sadness is the best word I can fathom right now. This is an immediate family member, and I have to accept what she has become from her internet addiction. It isn't easy.
I'm mentioning this, because I feel it is very important for us to hold onto the things that make us human. Go outside and connect with nature for cripes sake!!! Read a book to your kids, make them put the tablet down for a little while. Don't be a fucking slave to the internet!
But wait futuremind, how are you taking a day off if you are typing this right now? Whoah, got me there.. This must be a thought from my imaginary friend. Stubborn one she is.
I vow to never forget what makes me human.
I vow to to take breaks from this digital haven for my mental and physical well being.
I vow to connect with nature, connect with my children, and connect with myself, in a natural way, regularly.
I vow, to never forget where I came from.
Here's to looking forward to the future.
Now I'm gonna go to a friends house , and play a good old, human game of cards, while smoking quality herbs, and contemplating life.
---

Please considering voting helpie for witness

Our hope is that those who decide to support @helpie's efforts do so because they see the value in people too.
---

Much love,
@futuremind


---
---