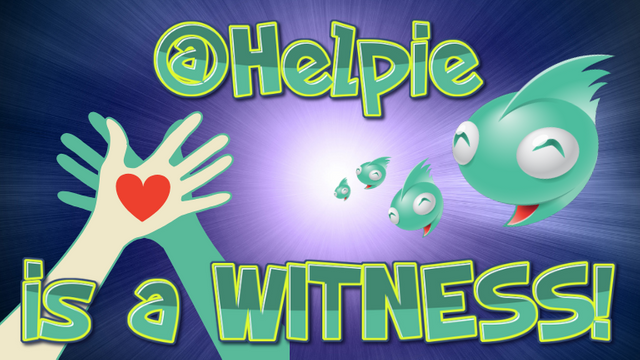 Thank you @carrieallen for this amazing thumb image

@meno
here.😎 And yes, you read that correctly, as of two days ago, our beloved creature from another dimension,
@helpie
, has put on his tech armor and joined the ranks among this blockchain's witnesses. The mission, however, remains the same, to support and grow the best Steemians
@helpie
and his community can find.
When this project started 9 months ago, I remember feeling very doubtful. After all, Who would care if a lonely minnow wanted to make a difference? All I had was an idea in my head, and the desire to help, to do my part, to prevent people from giving up, from leaving because everything was so confusing and still is.
Just like that I reached out to a few people from MSP/Palnet, and I told them my plans. One by one people joined, I delegated 400 SP of my own to
@helpie
and rest as they say, is history. Here we are approaching the last quarter of this year looking back in amazement, at least I am. I'm so proud of every single member of helpie, for all their efforts, for their always positive attitude and for their desire to, no pun intended, help.
My friend @themarkymark reached out to me and told me he would help us get this off the ground.
As an experienced witness that knows a lot about tech and !pancakes, it made me feel like this was probably the best time to take the plunge, and take
@helpie
to the next level, thus expanding it's reach, accelerating its growth.
In our short tenure, I've had the support from some awesome people, not only from some of the best leaders of the steem ecosystem, but people I consider now friends, people that I love. From the bottom of my heart, thank you for believing in crazy me, and thank you for all that you have done. I hope that
@helpie
has given you joy, made you all
proud
.

Helpie Blurbs, because Cake and Chocolate
The following words are thoughts that some awesome helpienauts wanted to share, but I invite everyone who is part of this little but powerful community to leave us theirs too, join the cake/choco party if you will.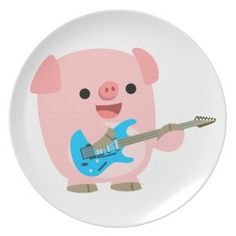 Helpie has been since the start a project to support the people behind the profile, to lend a human hand , a welcoming community that strives to bring us together as people … We support good authors , curators , developers but above all the good hearted and community oriented human beings.. It's not about who arrives first .. but arriving together.

Hopefully this will open up new possibilities and reach a bigger number of people who are in need of a welcoming community.

I personally would like to reach out to the art community in the platform that I believe has huge potential and the hispanic community that is quickly growing, being a native spanish speaker myself , I'd like to put some effort towards them (us) too.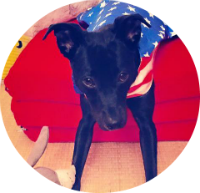 Helpie to me represents an attempt at roping together long-term thinkers when it comes to Steem. This is significant, as the way the platform is structured is completely open in terms of governance, and long term success is essentially determined by the voting behavior of large stakeholders. We aim to grow together, and encourage behavior that is good for the long term. And this is highlighted by a focus for wealth distribution, to those that would be growing communities, encouraging engagement, and finding other ways to derive social value. We are community catalysts, and with our collective stake we will help make Steem an attractive platform for everyone to thrive in.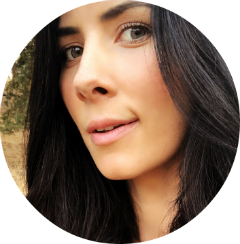 We all know what it feels like to be that small fish in the deep blue sea that is the Steemit platform. Not really understanding how it all works, totally confused and all alone...well, not anymore.

Helpie was founded with the idea of building a community (or village), around those users who might otherwise leave due to circumstances that are easily avoidable. Helpie searchers out those individuals that add value to the platform in their own unique way. While also focusing on those that are community minded and have shown commitment to the platform. We then bring them into the community, educate them on the ins and outs of the platform and most importantly, provide a family of support.

Communities are vital for improving user retention on this platform as a whole, and Helpie is leading the way in showing just what a community is capable of.

This new adventure will allow us to reach more people, helping them continue to grow and contribute to the platform in positive ways. While always keeping in mind our original goal; To be that network of support that is so necessary for the long term success of these valuable individuals.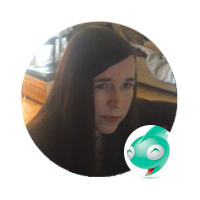 When I first joined steem I felt completely out of place and confused. What was this place? There were so many spammers, scammers, strangers and bots that it was completely overwhelming.

I soon found myself aware of the fact that there were also some very specific rules of etiquette and proper posting guidelines, and it was difficult to keep up with them all.

I was just about to leave because I kept running out of bandwidth (plankton life) when, suddenly, a very kind Helpie member swooped down and sent me enough of a delegation to keep me from being restricted from posting.

I was then invited to join Helpie, and I immediately felt as if I had> been welcomed into a family that I had known already for my entire life. That may sound a bit unbelievable, but it really is true. They're the most welcoming group of steem members that I've ever encountered.

Helpie is a life-boat of sorts for both new members and also the ones who are already well-established but enjoy the act of "helping" others and those who seek to continue broadening their understanding of the cryptocurrency markets.

The ratio of new users to experienced ones is balanced in such a way that everyone benefits in this diverse group of bloggers and crypto enthusiasts.

I recommend this group to anyone who feels a bit of something lacking in their steem journey, and to anyone who genuinely cares about the future of steem and would like to find themselves being as successful as is truly possible here in this platform.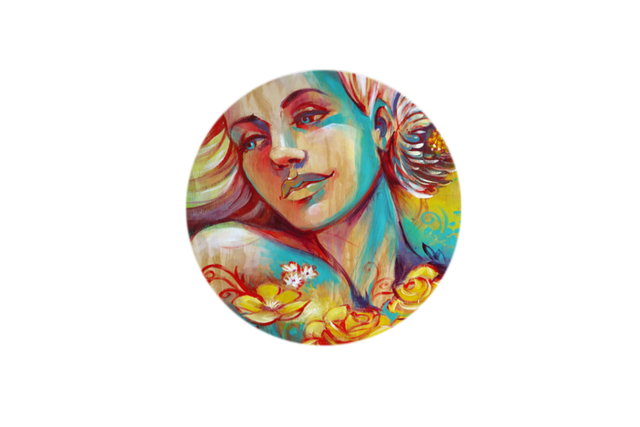 One day @meno and I were brainstorming about what can we do to help new steemians understand Steemit better, (after all there are some great initiatives out there that are already doing just that). We had an idea of making a little character that would pop with some tips, and the word "help" kept coming around in all our conversations, until we started referring to the little character idea as the "Helpie" - That was our calling! With nothing more than a name in mind, we opened that account made a test post and then spent the next few months in agony because somehow we locked ourselves out of the account, unable to find the keys to log ourselves in again... @meno said, "no worries, we'll open another one", and I simply couldn't let go, "yeah, but it would be the same without the name"... Of course between you and I, dear reader, we both know that its not about the name - its about the @meno and his ability to connect with people, as well as connect people among themselves. Helpie is not just about understanding how Steemit works, but about falling in love with the whole process no matter what the charts say... but i'm getting way ahead of myself... Luckily with a little enhanced interrogation - the way only a Russian can administer, we were able to retrieve the keys to the account, and with little expectation and a GREAT name, @Helpie made its second post on Feb 03, 2018... and never missed a day since.
What happened next is a little hard to describe. The ghost of @helpie started to posses one user after another, and before you know it, there was a collective spirit that had turned into a community of of real people. This was thanks to so many soulful (then plankton) Helpies like @pechichemena, @zipporah, @LLfarms, @staceyjean, @paintingangels, @bembelmaniac and a few others, who brought their cakes and cookies (and recently big ass pickles) to the table to share copiously with everyone.
Helpie became a place of friendship for all users (big and small) as well as a state of mind. And i'm so proud of @meno for working his butt off to help as many minnows as possible and yet making it seem effortless and fun. And now becoming a witness, with the help of @themarkymark who is an epic Helpienaut himself, is a giant step, that also feels very natural for @helpie to make. And I for one can't wait to see what chocomooncakes we can make as a witness.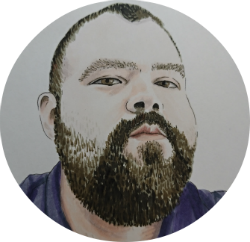 A Lyrical Cry for Help(ies)
The first thing we're thinking is what rhymes with Helpie, so I'll tell you right now, there's nothing, oh wellpie.

I guess we'll just have to make this one up as we go;
Kind of like @meno when he let's his thoughts flow.

We've probably all heard one of his vlogs by now,
and if not Pechi can sing such good much wow.

The question is why should you vote this witness?
Well there's no other Steem community like this.

If you haven't been there for the Inspiro invasion-
or seen what the wormholes have been blazin.

You might not understand this magical land,
the only purpose is to be here and lend a hand.

Promoting user engagement is part of it,
but we're also all into some weird shit.

It's a little place to promote good content-
and supports users with every vote spent.

Plus @meno's a ninja and if you don't vote,
he'll throw chicken nuggets down your throat.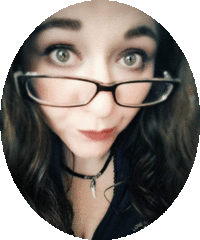 An Ode to Helpie
O Helpie, my Helpie!
Like a ship in the night
Filled with friendly beacons, shining with light
O Helpie, my Helpie!
What would we all be
but planktons and minnows, alone in the sea
O Helpie, my Helpie!
I'm thankful for you
Need I answers or cookies, you're there through and through
O Helpie, my Helpie!
Whether new or old
🐠We'll navigate this ocean, no matter how cold❤️
Yup. That pretty much sums it up. I've been with Helpie since the early days and can honestly say (as others have already) I've found family here. Such a lovely group of helpful people, always willing to lend an answer or a cookie. It may be my favorite 'cyber city'.
😍I love you guys!😍
I'll never forget that first DM from Meno, telling me he had this very special thing he wanted to share with me. He was a bit cryptic at first, but he made it clear that this invitation was a kind of acknowledgement – *like a knowing wink and nod of approval* – as if to say...*'you're good people.'*

Helpie was just a hatchling then, all downy-feathered and fresh, less than a week old. Still, it imagined itself/behaved much like a mama bird, ensuring we all felt warm and well-cared for, never want for virtual cookies or hugs...*and copious amounts of chocolate.*

Prior to that, I'd only known of Meno peripherally, as an open-mic judge. Thanks to Helpie, I now consider him – as well as his wife and little brother – among my dearest of friends. The same can be said for *soo* many of my fellow Helpies *(yes – I'm the rebel who refuses to use the word 'Helpienaut', because it sounds like an oxymoron to me – 'To Helpie? or to Helpienaut?...that is the question!')*

Jokes aside, Helpie feels like my Steemit *'home'* – that no-drama, relaxed space, always buzzing with lively chatter – *not so unlike a late 90's coffee shop.* No matter what I'm facing, I know I have a whole bunch of lovely friends ready and willing to support me. I can honestly say that – were it not for the consistency of Helpie, *I may very well have left Steemit many months ago.*

As Helpie makes this admirable step towards offering that same kind of stable, supportive presence via running its own witness, I'm feeling quite proud – *I know Steem/Steemit will benefit greatly,* just as I have.

It's like...Meno's now extending that special Helpie handshake towards the entire platform – his charming nod to let the whole damn chain know just how much he cares. How could anyone possibly resist?

___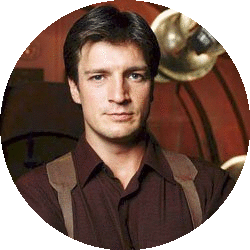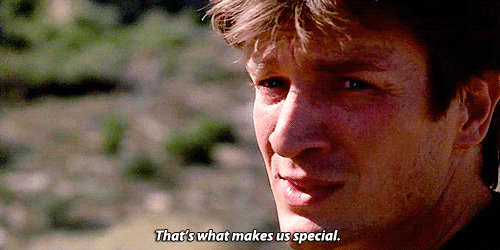 ---


Our commitment

The Protocolian Technical Stuff (is that even a word?)
Witness Hardware Specs
Intel Six Core CPU
64GB Ram
Raid NVMe Drives
1GBit Ethernet