Let's Talk—How Did You First Step Out of Your Comfort Zone?
When I was in my 3rd grade I enjoyed cycling to my core! As an 8 year old kid in a small city in India, there wasn't a lot to do during my summer vacations. Many of my friends would go on a holiday to their native villages away from the city. My grandparents lived nearby, and therefore the travel times were an hour at best.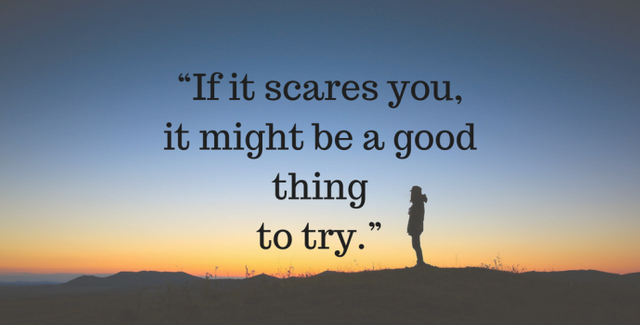 Source
Indian parents of the previous generation weren't really an open minded lot. Most parents of kids who grew up in the late 80s and 90s did not encourage curiosity. They were cautious and prevented us from taking the slightest of risks. Just keep your nose in the books was the rule 24/7/365. Scoring high in our studies was the only expectation of us and nothing else!
Suffice to say, I was a bit of a rebel but surrounded myself with a good circle of friends, and fortunately few of them were just as adventurous as I.
It was the summer of '98 and my school was on a summer break. I would often cycle around exploring the neighbourhood I lived in. My mom @geetharao wasn't always particularly pleased with this but there wasn't a lot she could do other than scold me when I came back home late. My dad would be equally pissed!
But, we lived on the eastern side of the national highway that now divides the city in two. But, back in the day my part of town (which is less than 4kms or 5 minutes drive today from the heart of the city), was the outskirts of the city and seemed a different world altogether to Indian parents.
My friends wouldn't visit me there as it was supposedly far away. Just a little too far for the mindset of small town parents. This forced me to venture out in order to avoid boredom. I would often ride around town on my bicycle and sometimes to my friends' houses who were all spread around the city.
In 3rd grade I found a lifelong friend, who was a new addition to our class at the time. Anirudh had moved in from Mumbai and we had similar interests: computers, gaming and two-wheelers of the same type.
During the following summer holidays I would often ride to his house and eventually one day we decided to ride out of the city. We knew we couldn't tell our parents, as they would confiscate our bicycles if they came to know we cycled a little further away from our home.
That barely stopped us! We were both given a tiny sum of 5 INR (USD 8 cents) as pocket money sometimes. It was enough to purchase a cold-drink or two. We'd do our long rides on hot summer days and explore the coastline and beaches nearby. It would be a few hours of cycling, and when we began we had basic non-geared cycles.
On our way back into the city we'd stop at this particular shop that sold juices made out of Mango pulp. A local company made it and it was our favorite throughout our days together in school. It wasn't until one day that my friend wasn't able to join me on a ride that I decided to do it on my own.
I ended up cycling nearly 30-35kms out of town which at the time was like taking a major roadtrip for me. I was maybe 10-11 years old at the time. I was nervous and a little scared of the consequences but did it anyway. I felt it would be worth the effort and I might discover something new.
What I found was that the experience felt liberating! I didn't know what that meant until much later. It felt great to be independent and out there. Remember, these were simpler times without any mobile connectivity. I didn't even have a watch to keep time, and thoroughly enjoyed the experience of being on my own. Later, this curious nature and the need to get out there helped me a lot as I crunched thousands of miles across the length and breadth of my country, travelling on my motorcycle.
Suffice to say, my mother was a little surprised but not completely shocked when I told her we'd do these during our summer vacations.
This year my friend and I have decided that in the future when my hand recovers completely from the nerve damage from my accident last year, we'll pick up two good motorcycles and travel around the country for a little bit. I hope we get to do it soon!
Over the years we've also ventured out in terms of our professional lives. We both quit our formal employment and worked hard to become self-employed. Today, he runs a factory while I'm a digital nomad-something that we both wanted to do in our lives!
---
If you like my work kindly resteem it to your friends. You may also continue reading my recent posts which might interest you:
---