Let's Talk—Can We Guess Why Time and Health Are Our Most Important Assets?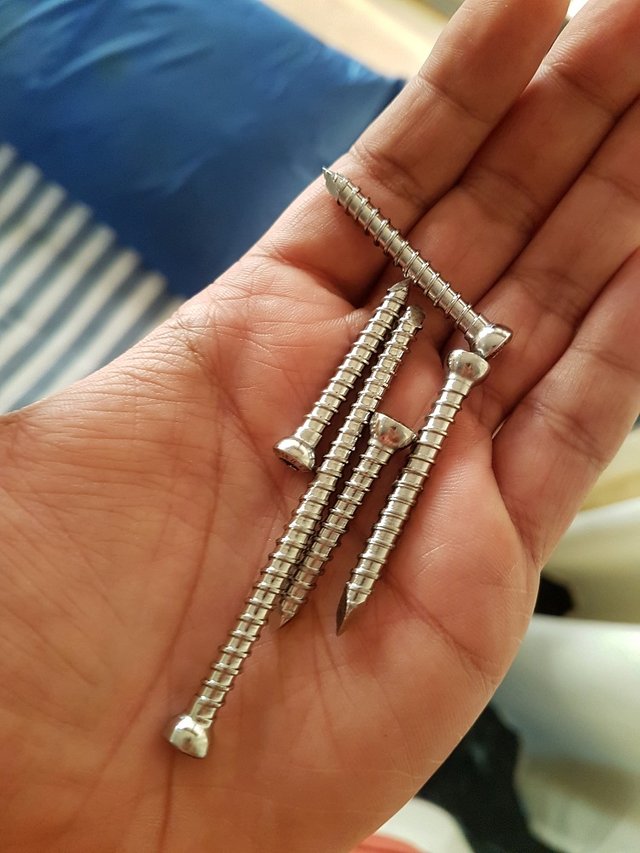 Few weeks ago I had my surgery and these screws came out of my leg! I've got three more of these and two rods which are to be removed around mid-2018. During the course of the past few months I've had to rest a lot and take it easy. This meant I couldn't do many of the things that I did every day otherwise.
Some of these screws used to trouble me, making simple things such as a slightly brisk walk difficult as they would poke me inside my leg. Since the bones were healing well, my surgeon felt it wasn't necessary to keep them there. This would also expedite the healing process I was informed.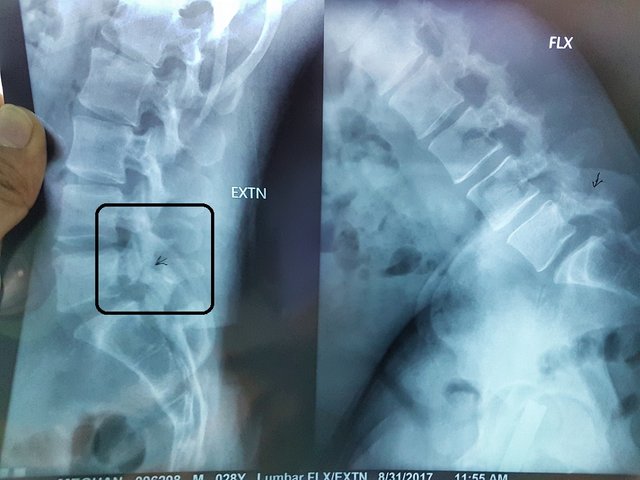 I still have a lot of pain around the fractured segment of the tibia and fibula if I exert myself, but I'm hopeful that it'll heal with time. The nerve damage in my arm is slow to recover and I've no idea how much longer it would take—bit of a disappointment really!
If all this wasn't bad enough, about 2 months ago I managed to strain my back and the pain didn't go away. On the morning of my 3rd and most recent surgery we x-rayed my back found out I've a slight fracture in my lower back, behind the discs. Seems like I hurt it months ago when I met with an accident and the recent strained caused it? Who knows...
Now for most part of it I'm managing quite well, but it's difficult to do some things such as sitting for long durations or bending and lifting heavy objects. The pain is also quite constant and gets worse by evening on some days which is annoying and it worsens when I have to put in long hours at work.
It's quite surprising how the human body can endure foreign objects inside it and how the mind copes up with the time that it takes for the body to heal. Healing is sometimes a slow process taking months if not years and all that we can do during this time is to be patient and wait it out.
Fortunately for me, the bones will heal and hopefully so will my back and arm. It's a matter of time now and I have to wait it out!
Good health if lost is sometimes recoverable but it is impossible to get back the lost time. There are times you wished you could turn back time in hopes that you could go back to your past and do things perhaps differently to achieve an entirely new outcome. But this doesn't happen in real life.
Time seems to flow in a single direction and all you can do is wish that you accomplish all that you dream before you kick the bucket.
Time and health are two precious assets that we don't recognize and appreciate until they have been depleted. - Denis Waitley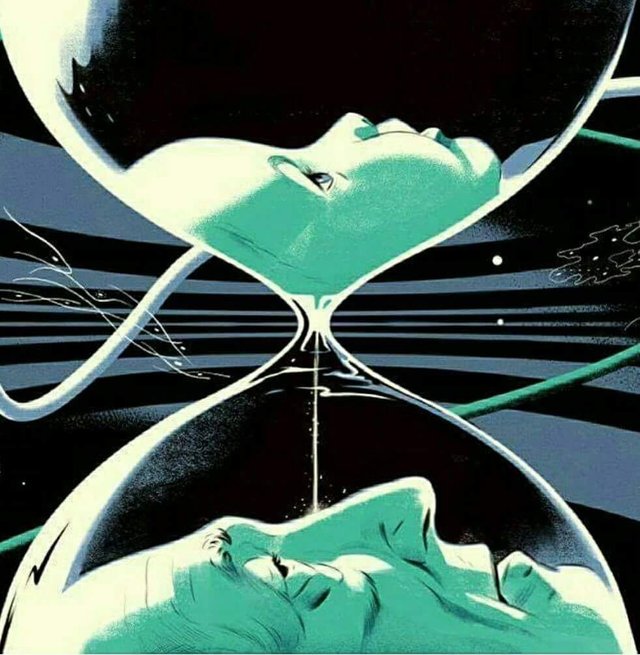 This picture was forwarded to me recently and I couldn't help but ponder for a bit what it would be like to ride my motorcycle once again! But I guess all I can do right now is rest and wait it out even if I feel that I'm just wasting away precious time.
Every day I work as hard as I can to save up money in expectation of some magical fix to the nerve damage in my arm. But whether I find it or not I'm sure it won't stop me from continuing to try and live my dreams and also enjoy some good things in my life and help others a little as well.
Time and Health are our most precious assets indeed but if you are alive and have the will to fight out of any difficult circumstance, you can very well achieve anything you set your mind to. This is my learning in the past 7-8 months!
What about you dear readers? Have your life experiences taught you differently?
---
@steemfest is just a month away. I am running a 2nd contest in this week for the 2nd free ticket to SteemFest 2017. You can also visit the official ticket website for ticket purchases.
---
If you like my work kindly resteem it to your friends. You may also continue reading my recent posts which might interest you:
Successful #2 India Steemit Accelerator and Steem Cryptocurrency Meetup 2017 at Robert Bosch India HQ!
---