We are at where words no longer have meaning!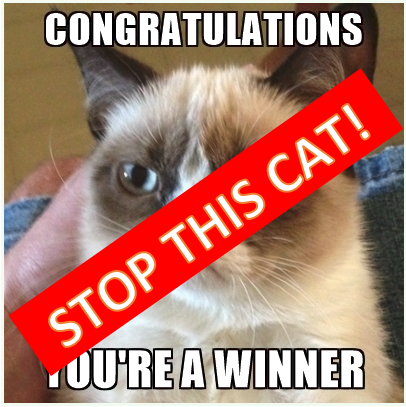 @grumpycat is flaging fresh posts of innocent people.
Who am I ?
I am nobody, like any minnow on Steemit.
No other account, just @firedream
I have never been a victim of @grumpycat but seeing innocent people hurt is enough motivation for me to resist.
I hate bullies. I thought that @grumpycat is trying to do something good but I realized that he is just another bully that imposes his terms on people using his 500k SP.
I am someone that knows Steemit is bigger than any @grumpycat.
What is done so far :
Cats can never be tamed but they can be kept away.
@grumpycat 's cash method is, with his high SP he is upvoting his comments ( he doesn't have too much posts ).
I will give an link to all the @grumpycats upvoted comments at this posts comments section.
I will flag all his upvoted comments with the below reply :

I will request help from anybody who belives me and who is brave enough to fight back.
I will try to contact all the bot owners and whales and try to find help.
@grumpycat, I will resist. You can flag me, stop my voice but I am not afraid. You have more to lose than me.
I repeat...I hate bullies.
FD.