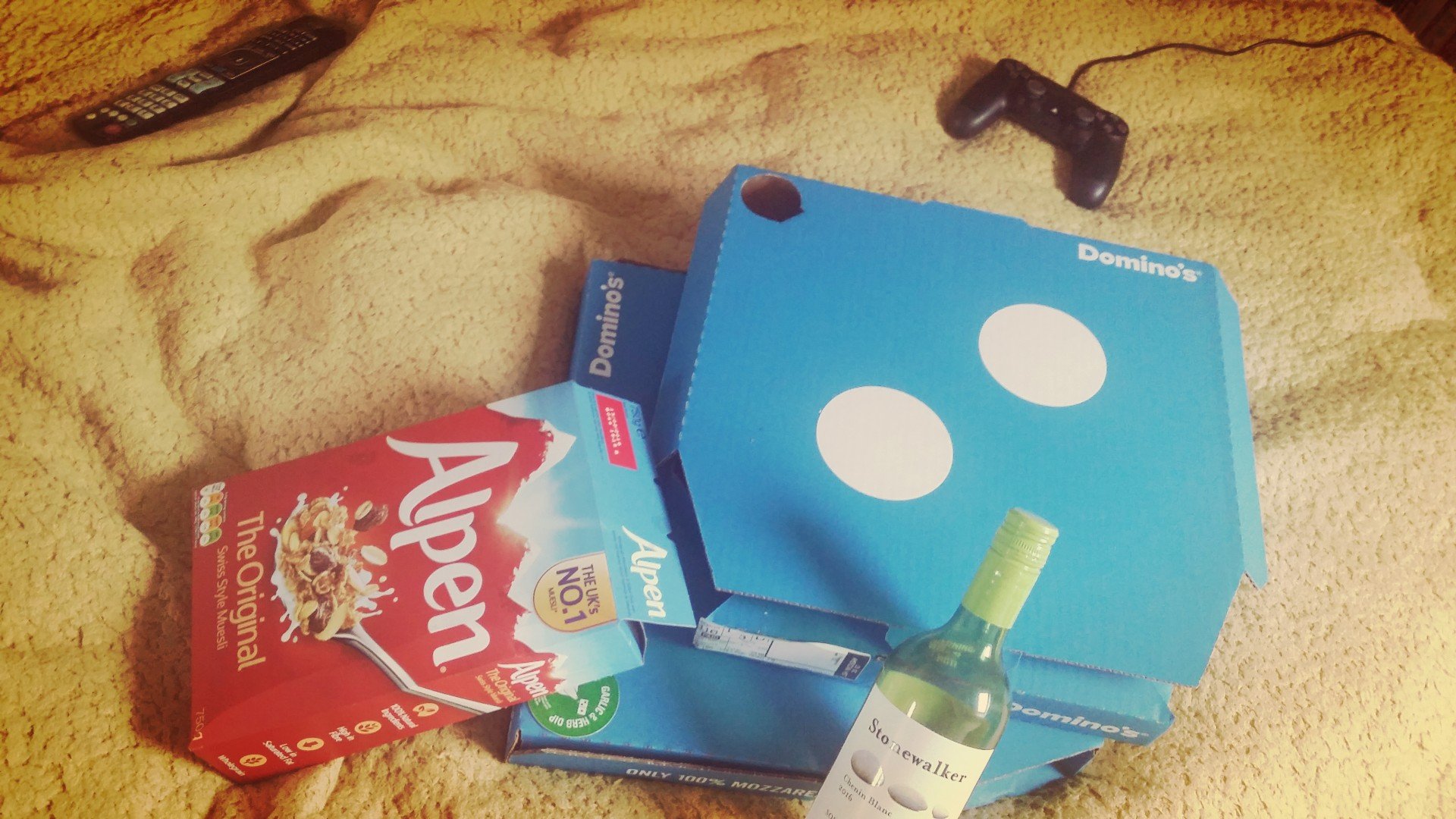 ---
Yes, this was my dinner last night... And this morning's breakfast too.
They say "Behind every great man there's a great woman". Well, in my case, a functioning one would suffice for my wife. It's only been around a fortnight and a half and already the transformation is taking place. Pizza with Alpen didn't turn out too bad actually. A swig of wine too and you got yourself the perfect accompaniment! After which, a little "console" action to finish off the night. What more could you ask?
Lol, but seriously, I just couldn't be arsed last night. The weather was cold and miserable (surprise, surprise, living in London) and depression was setting in fast just "imagining" going out into that pessimistic gloom. I can picture her now, looking at this image and shaking her head with dismay. But hey, that's what makes it so much funnier to me!
I managed to finally book tickets to watch the new "Avengers" movie tonight so will be letting you guys know my thoughts on that a little later. Cheers, steemian friends. To good times and great memories! No matter how basic they are! :)
---