Vlog 273: Steem scaling update + Dlive 0.6 update + Dtube and Steemit mentioned in Bloomberg article.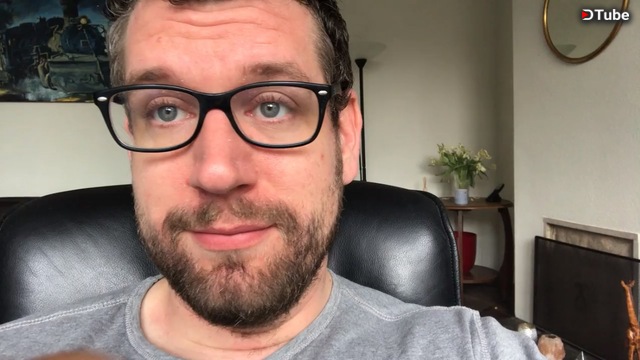 ---
Steemit scaling update
---
The Steemit Team released a post yesterday about scaling the steem blockchain. here.
As you know the Steem blockchain is already handling more transaction than all other blockchain combined and has therefore proven it can scale very well already in that department.
But because of all those transactions, the blockchain is also growing rapidly and increases the requirement for hardware to store it all.
These concerns are addressed in the post. It's pretty technical but I'm very happy to read the team is working on this as well and made suggestions how to lower the requirements already.
Very cool stuff.
From the post:
As blockchain projects continue to become more mainstream, scalability is going to become more and more of a concern. Being a scalable blockchain is not just about being able to make a one-time fix to meet the current resource challenges. It is about being prepared to meet the future challenges as well.
Dlive 0.6
---
Dlive released an update yesterday here.
They have updated their servers around the world.
From the post
When using the new stream servers you can expect a dramatic decrease in latency, with a higher video quality, improving the experience as a live streamer overall.
For any streamers out there beware that there will be a slight change in the process to start your broadcast.
Read the post to be up to speed about the right setting!
---
Steem blockchain mentioned in Bloomberg article
---
This mainstream article was brought to my attention by user @steemcafe. He made a post about it here.
Bloomberg Article: here.
It talks very positively about Dtube and Steemit. Worth a read.
From the article:
Peter "Furious Pete" Czerwinski has close to 5 million YouTube followers, but they can't see most of his new videos there. To get 46 of the 71 weightlifting and competitive-eating videos he's posted in the past two months, fans have to use DTube.
I talk about it more in my vlog.
---

---
I am a witness with our developer group @blockbrothers for the Steem blockchain. If you want to support us I would appreciate your vote here.
We build Steemify a notification app for your Steemit account for iOS.
Get it Here:

---

---
▶️ DTube
▶️ IPFS