Show of Hands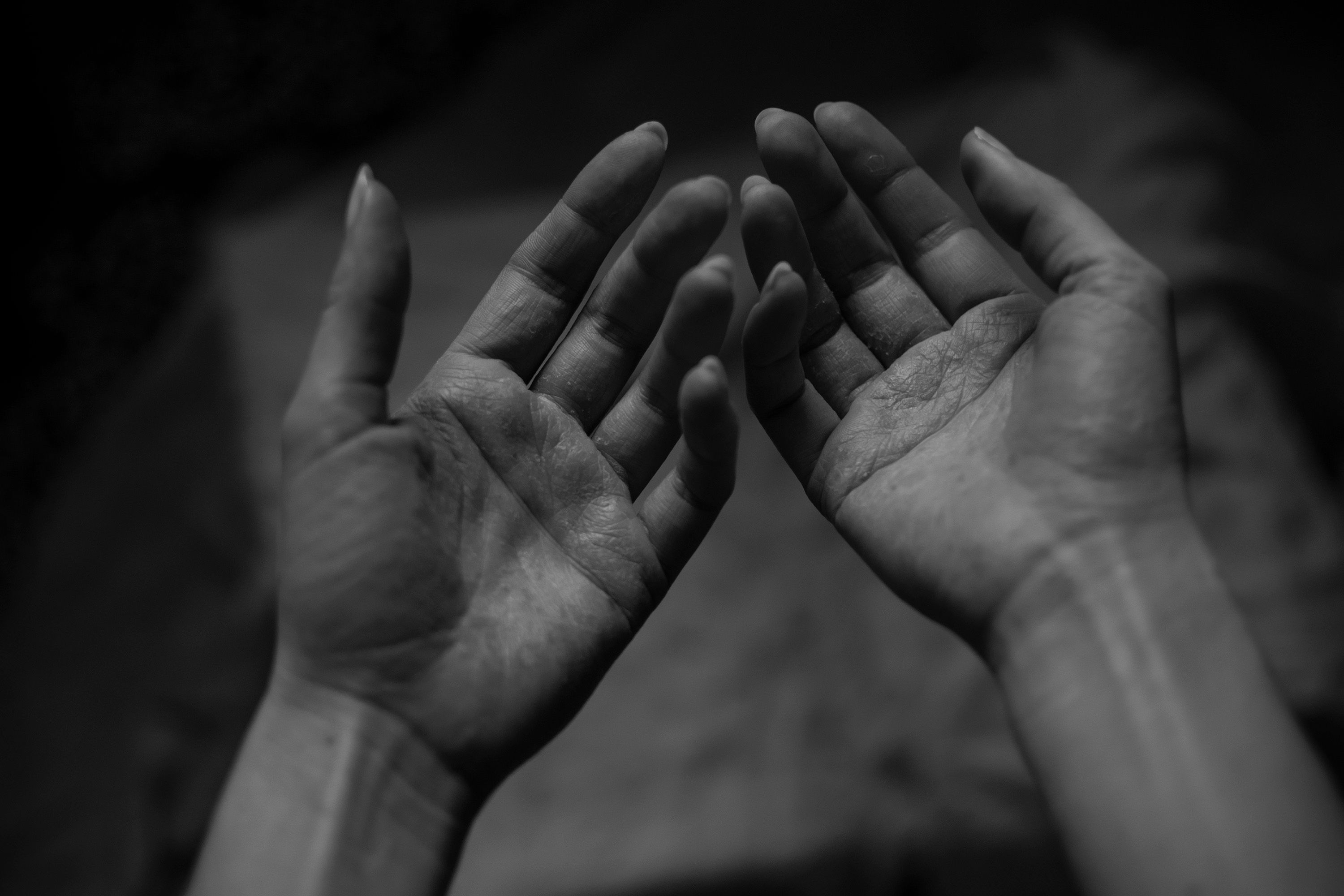 I don't think a hand modeling career is going to be in the cards for me..
You've used to seeing my best ASSets, a pretty front and a smoothed out image. Though I do not do excessive photoshopping, I do try to show myself, literally, in a good light.
This time I wanted to share something quite different about myself, just my hands.
You call me brave when I show myself fully nude, but there is no bravery in me showing you something of myself I'm fully confident about. It's a lot harder for me to show you my hands than it is to show my smooth little butt.
I suffer from atopic skin condition, always have, but it's gotten to the point that I had to take some time off work. You might know that I work as a cook, so about 60 percent of my work is doing the dishes, and that is possibly the worst thing I can do to my hands. Along with getting lemon juice or salt into my already cracked hands, ah, feels good.. Sometimes I scrape my hand against something evil and vicious like a cardboard box and a piece of my skin comes off.
I'm so thankful for Steemit, and the price being so good, it couldn't have come at a better time. It has allowed me to work on something I really like while I try and get myself better.
You might have noticed that I like to use my hands quite a lot in my self portraits, I model from head to toe, tip to tip. Sometimes I have to discard some photos that I would have otherwise liked but my hands were bright red next to my face. I'd love to have smooth girly hands, it's been quite a while since they were like that. I should go to a vacation in some sunny climate, just for my hands, no other reason..
I have a thing for hands, I like looking at other peoples hands, as they might give some clues to what they do in life. My favorite kind of hands are big rough manly hands with some dirt under fingernails and permanently stained with oil that has seeped itself in to the fine lines and cracks.