I didn't want a simple life, I needed a simple life. My nervous system actually REQUIRES it of me.
And, when you pay close enough attention, you might notice that nearly all of the things we do is in response to what our nervous system has asked of us. Whether it's to change the temperature, inhibit pain, experience pleasure, rest, exert, create, feel better... those are all neural commands, sparked by our nervous system, carried out by our decisive, embodied acts.
When you have a more sensitive nervous system -- as 20-25% of the population do -- you have considerably more neural commands to manage.
And when that already sensitive nervous system undergoes even further capacity and receptivity... urban living can become insufferable.
That's what happened to me.
I had to find a way to slow and quiet things. If I hadn't, I know that I would have imploded.

I hear a lot of people say, for various reasons, that city-living is becoming harder for them.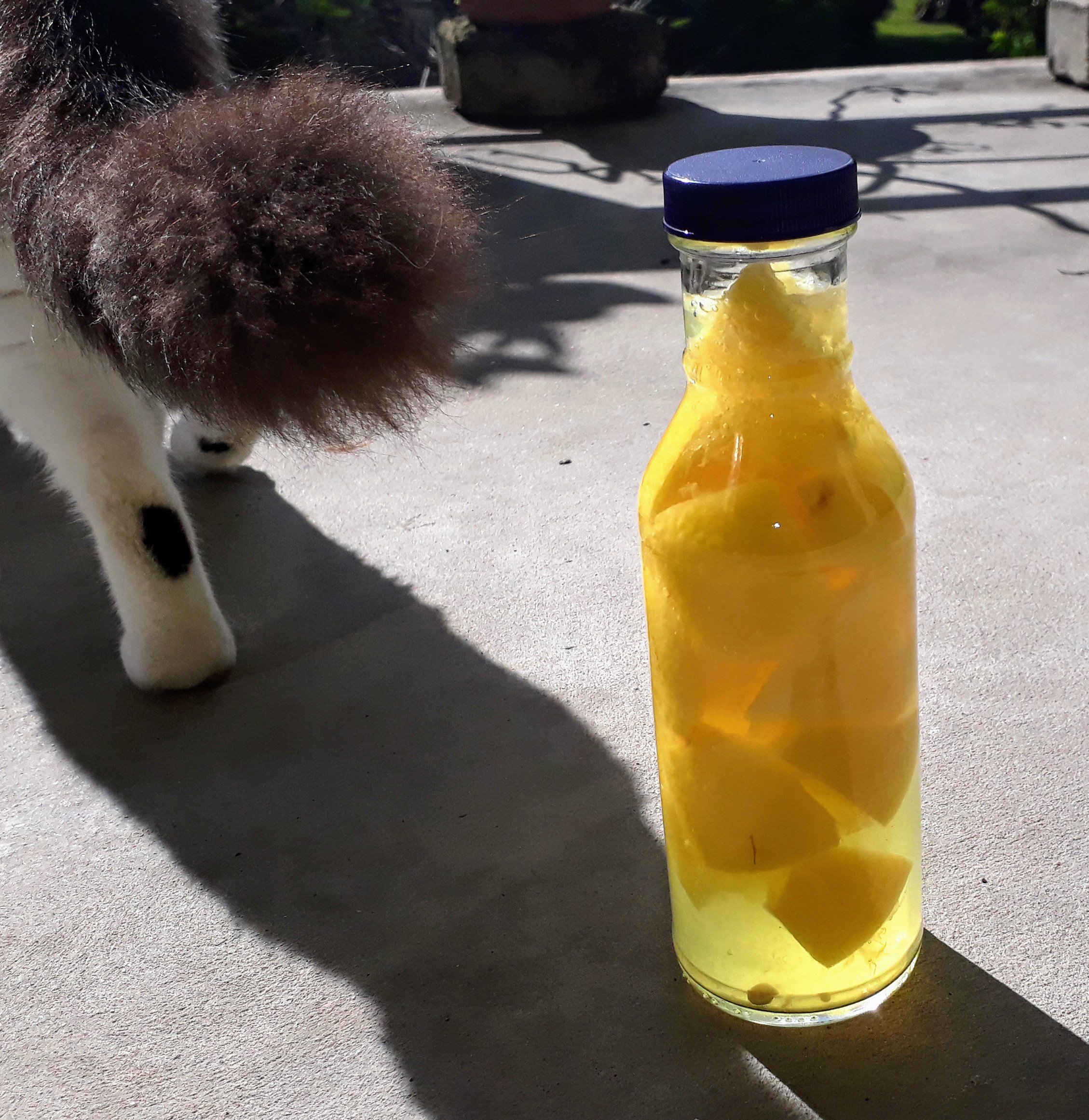 Lemon rinds, sun-soaking in white vinegar for household cleaner. I don't have a problem with stronger cleaner agents, but I go through too many citrus rinds to not find/create second uses for 'em.

I'm pretty sure a lot of sickness is the result of good people "pushing through" non-humane lifestyles for too long. There are consequences to living out-of synch-with ourselves, and Nature.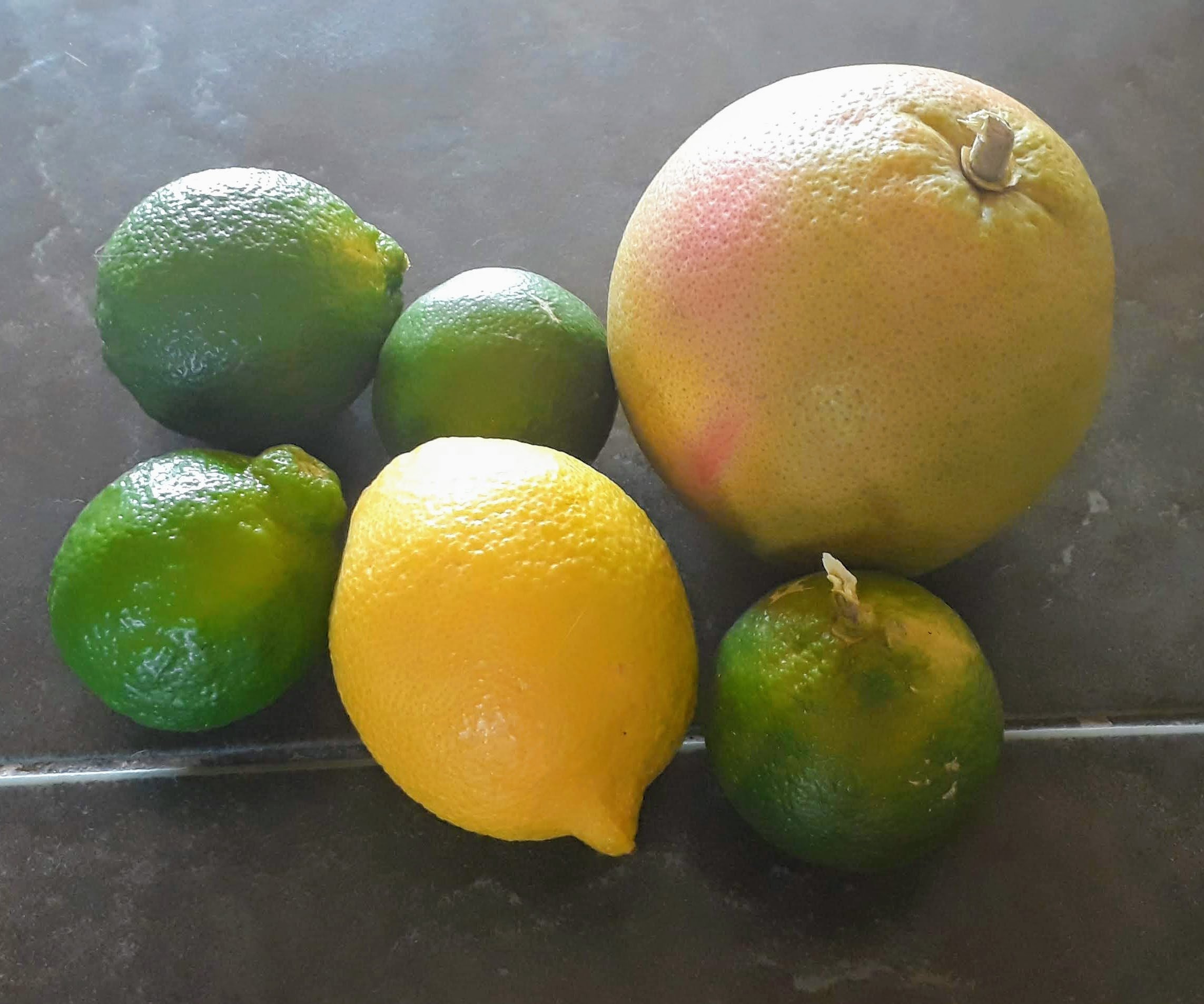 This is a citrus medley -- limes, lemon, and grapefruit -- all pulled from the same tree, thanks to grafting. I humbly eat from the labor of those before me. This makes me want to plant as many fruit-bearing trees as I possibly can before I leave this realm... so that others after me can eat from my labor. That is a deeply satisfying thought.

Artificiality, hyper-technicality, materialistic worship, and practiced hate all CLANG! BUZZ! BEEP! to try and drown out the non-shouting virtues of Simplicity, Wholeness, and Nature.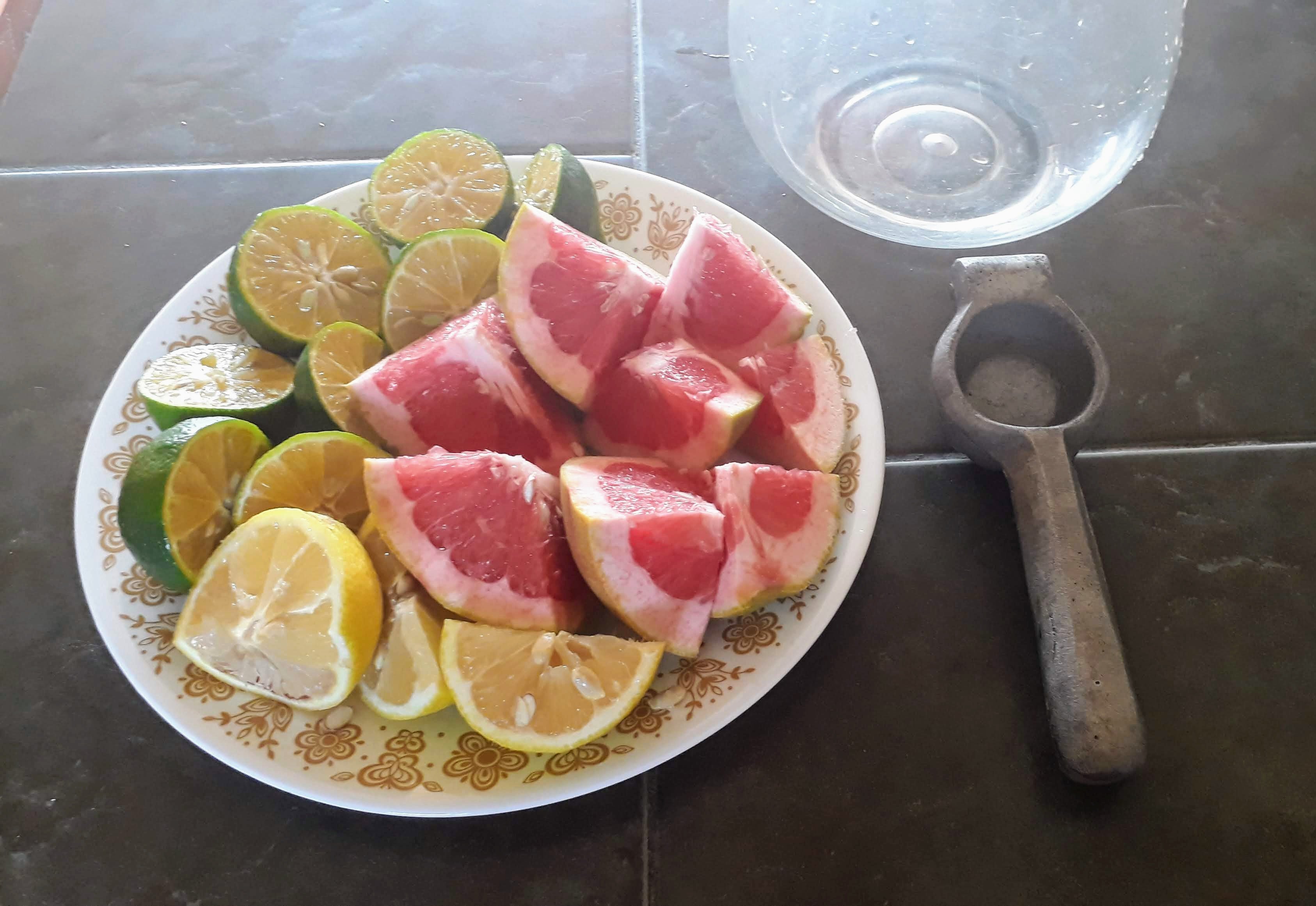 "We are living in a world today where lemonade is made of artificial flavors, and furniture polish is made of real lemons." (Alfred E. Neuman, MAD Magazine Mascot)

What sense does that make??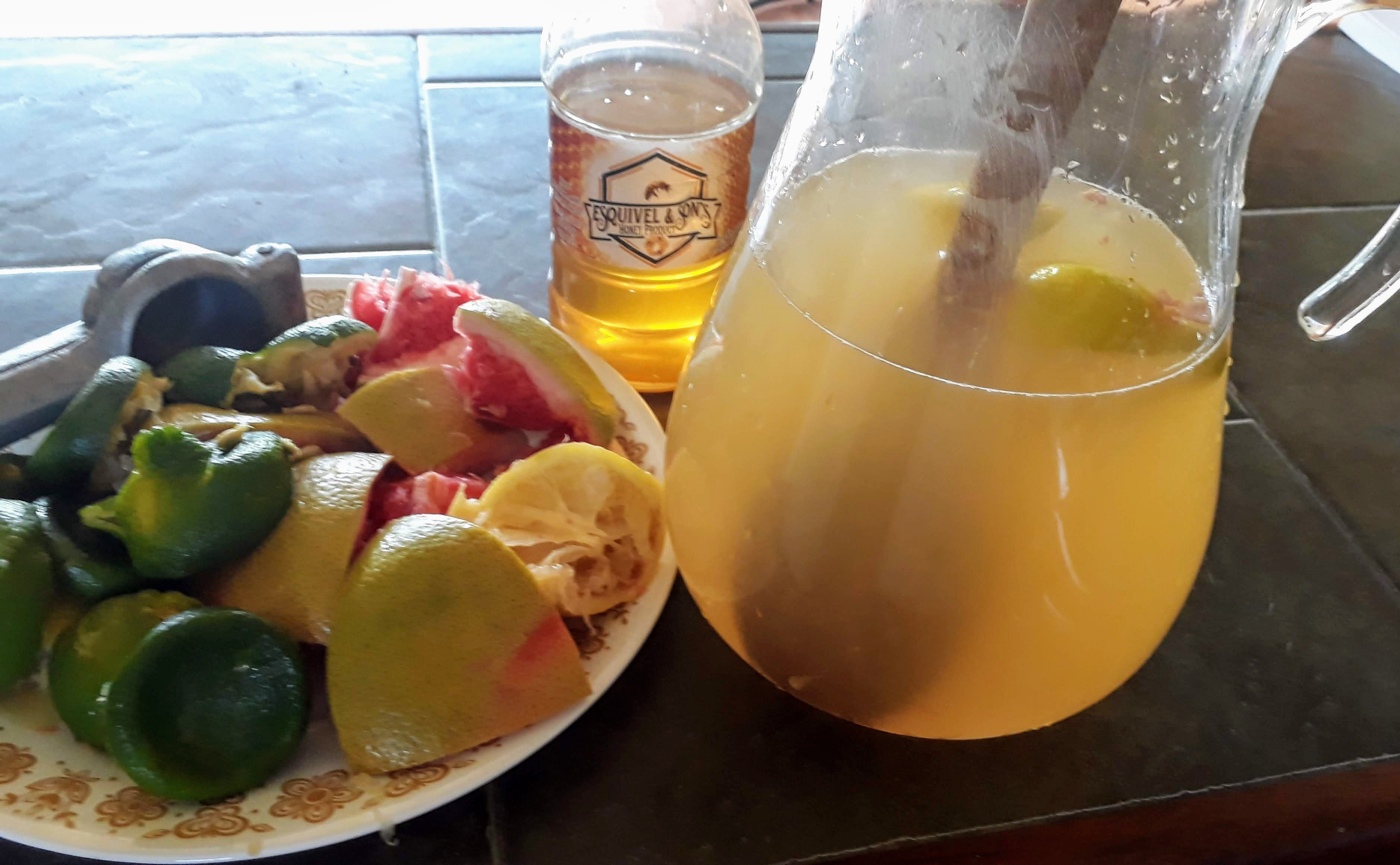 Something as simple as freshly-squeezed citrus juice puts me in immediate communion with Life's delicious bounty. I sweeten it with either local honey, or cane sugar.

If the desire/need is in you for a different way of living... if you have the urge to downshift or downsize, know that it is possible, and decide that you are worth making it so.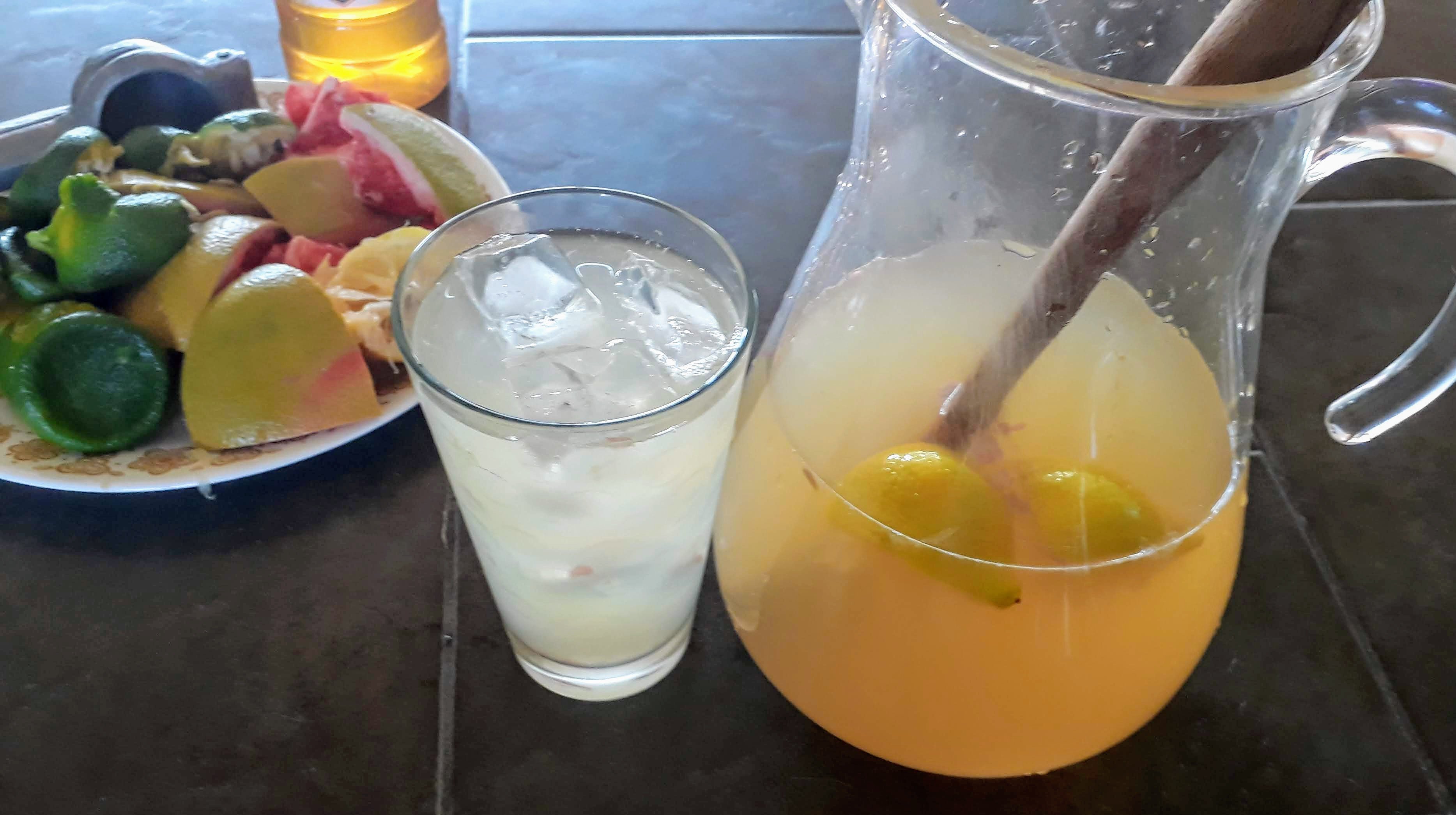 Sometimes, I add tequila. ;-)

I hadn't hung laundry to dry on an outdoor line since I was a young girl, in my Grandparent's backyard in Gary, Indiana. I held the clothes-pin basket for my Grandma, and loved being her little helper because she smiled, and sang all while she worked.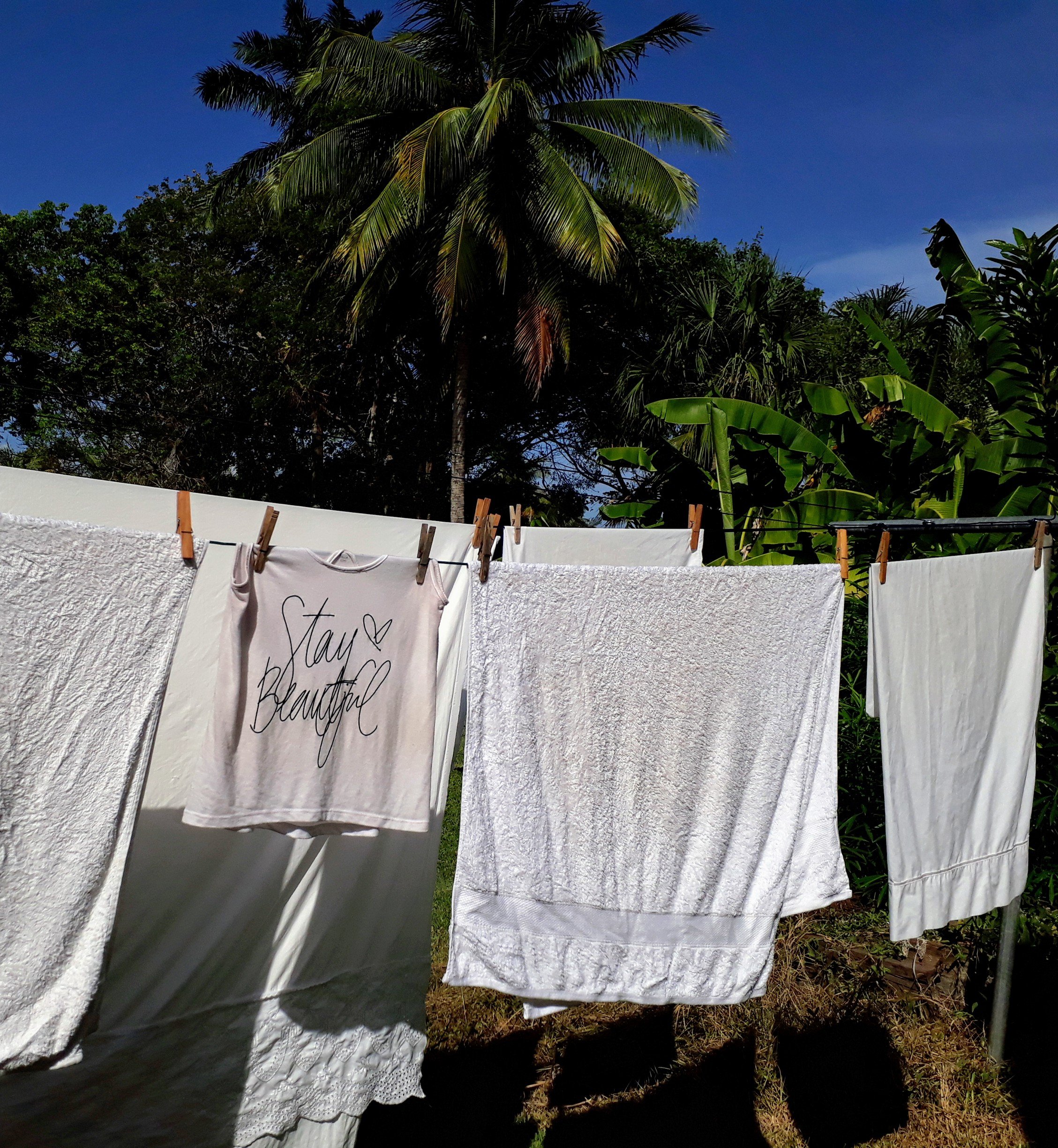 She planted that seed of expectation in me... that worthy work would bring joy. And that clothes and linens can actually smell of sunshine, rather than dryer sheets.

R E C E N T L Y . P U B L I S H E D :