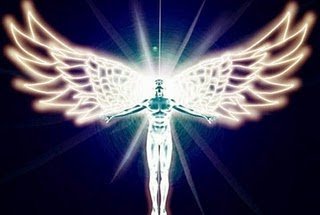 ---
Consciousness and awareness slides along a spectrum, ranging from weak to intense. It is also topical. If you consider your own journey, and observe the journeys of those around you, you'll see that we may excel at eating vibrant, cruelty-free food, but may lack social grace with other humans. We may excel at heart-richness, but lack material wealth. We may have plenty of money, but lack physical health or fitness.
There will always be things in which we find mastery, while at the same time experience immaturity in other things. When we give ourselves to growth and evolution, we realize we are constantly rounding out the wheel of our personhood. Our humanness. On an ongoing basis, we self-correct and adjust according to our own individual capacities, resources, and inclinations.
Q: What does this have to do with music?
A: For me, everything...
...because one area in which I have heightened awareness in is how the sounds that we eat (I am likening our ears, to mouths) -- whether words or music -- deeply influence our beingness. Garbage in, garbage out. Wisdom in, wisdom out.
My real-eyes-zation of these things made me an instant and enduring fan of the very special music that @thepatrick creates and compiles. Before ever hearing any of his music, I was fortuned to first learn the philosophy that grounds the sounds he makes.
One night in Acapulco, he shared with me the powerful INTENTIONS of Love and Light that he loads into each of his tracks. Knowing this installed in me a pre-appreciation for his output. I cherish any and all media that is designed to support our awakenings, and I believe that is his chief and primary goal as a Creator.
Then, the first time I got the chance to actually hear, experience, and eat-with-my-ears his music... I BLASTED OFF. 🚀
A couple weeks ago, he published Light Warrior's Anthem. It is my favorite piece thus far. (But I always tend to think that of each digested song/track.)
So, with this post, it's my humble hope to share his gift and talent with more ears. This musical meditation is a delicacy best experienced with headphones/earbuds.

Transcription of the first track: Soulacybin - The Activation Part 1 (feat. Alaya Love):
Calling all beings of light, warriors of love.
This message is an activation of the heart.
It's an activation of true beings of love.
We have come on a mission to planet Earth
to do some very important work.
We are here to bring Heaven on Earth.
We are the ones we've been waiting for.
We are powerful beyond measure.
We are unstoppable in our mission
to bring love back into the human beings.
We are here stepping into our power, together,
to bring planet earth and her beautiful beings,
back to the heart, back to love.

Transcription of the last track: Soulacybin - The Activation Part 2 (feat. Alaya Love):
Thank you so much for this moment, this breath,
Thank you for choosing unconditional love, for yourself first,
and then for the self and the form of all others.
Thank you for having the courage
to walk through the human experience,
and to be willing to wake up, and to unfold
as the unique expression of the divine.
Thank you for the activation of all that we are,
all that we ever have been, and all that we ever will be,
as the kings and queens of infinity.
The total listening time is 23 glorious minutes, and 17 revitalizing seconds.
Thanks, Patrick, for helping us to audibly shift up, and lift up.
If, for some reason, you're unable to get that to play, I offer this as a back-up plan:
---
There's a lot of value in learning a bit about the artist behind the art you enjoy, so I highly recommended Patrick's Steemit Introduction Post for a powerful and transformative read. In it he mentions a piece of media that was instrumental to his own personal liberation. I found that media, in its 7 hour and 41 minute entirety, for free HERE. If the length of that seems overwhelming to you, jump in at about the 5:45:30.

R E C E N T L Y P U B L I S H E D :