A poetic letter to a child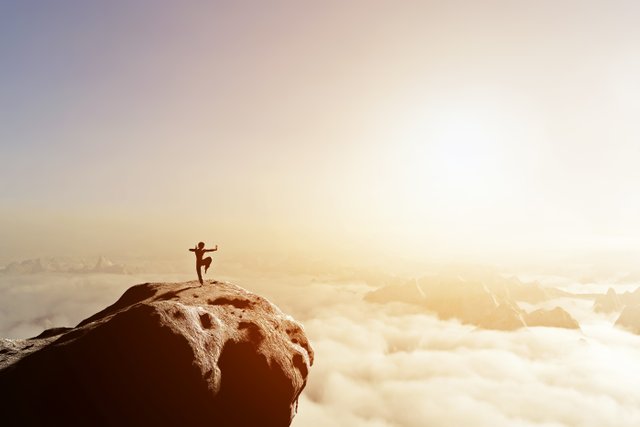 Orphan child named Lucious. Pardon me, for when the time comes it will hurt. To forgive me against your will, for it will not be when I am present, but when I am most absent from your life. For you to know my purpose and to understand yours. For I have plans, to nourish you and to cause you no harm. This plan already shifting in whisper. The heart that I bare will fade over time into a shell, as shadows blanket me and eat at all I hold dear. They will seek and question you, and in time you will question yourself. This will be your downfall. I will not be there to see you grow into the man you will be, but I will be there behind your faded steps. Guarding you unknowingly. Do not turn around for even I will be ignorant to your culmination and presence. In the shadows of your actions and on sight of your enemies I will be. I can only pass on so little wisdom of my years with the few words I will lay out in front of you. Read carefully and with an open mind. You are destined to lead my enemies. Every leader must possess the will to take that step for others. I have found that those who made the greatest impacts that we remember, and are best remembered, are those who endured through hardships when their heart echoed of pain. Don't confuse yourself, they used that pain to make echoes across mountains. The trials that they endured are glory. If there was no desire for the march, they would have seen only the steps of their temple. The trials sparked the fire and pain to change the lives of those that they will never see. The most important part, was their desire to change another's life and this must extend to yourself child. May it be a long war with the world or a war against a flower, war will change the essence of a person, just look to me. It matters not what is fight, but its meaning. The love between you and your mother will be tested and broken. Prepare for the day where you will lose her and for the day you stand before me.
Read my wisdom. Inherit it and learn from my past. Come to understand the most powerful human emotion, and control it. Control it and you will control others.
Love; Of all things, love is mysterious. Powerful yet dangerous. A natural occurrence, but yet just as much human. Love is happiness, as much as it is fear. To attach love to someone, is to attach a commitment. From the beginning you have always loved someone, your mind will think of those who I do not speak of. Your first glimpse of the world, to the first friend you made as a child. She was always there. As a kid you constantly talked of great magnificent things and you made a promise to be the best. You spoke of being a dream and inspiration to others and you always had that convincing smile. You spoke of being a doctor, a philosopher, an astronaut, and of being unique. The way your face glowed with passion and excitement was more to make her believe in your future. Late tiresome nights, she worked for you. She came home everyday to cook for you. You were to bring the suffering into the light and conquer the pain of yourself, of others, and most importantly of hers. The way her body grew weak from the hours of labor showed a promise she made to you long ago, before your mind could remember. She held you, when you got hurt. She held you, when you cried, she was there when others were not. Then you fell off. Those promises eroded into dust lost in sand, unable to be retrieved as they fade with the promise of the time given. You got lost in indulgence, and in that sea of confusion you lost her. You forgot.
Would all your promises, which have long ago already began to erode away, be a lie? An existential crisis. After all you made a promise, which you once knew was a statement that did not have meaning from the beginning to a person with great meaning. This moment of great despair would be a time of redemption or of withering.
Those lies have all accumulated into a deception, a lifelong deception to yourself. You deceived yourself, for you made fragile the trust between what truly can be considered a genuine love.
Like many great leaders beforehand and of past times, you have found the reason to make a difference. You have been pushed forward onto a crossroad. To either remain irrelevant or to change the lives of others from the experience of your own pain. The days have gone by, and you find yourself on a new life perspective. You want to make good on your mistakes. To teach those, before they feel the pain that you went through. You have never been much of a leader, regardless you are determined to try. The lost memory of your mother, and what she had done for you feeds the fire to keep on striving down the path towards the destination of your goal. Nights will come and go, where you will find yourself on the verge of giving up and throwing away everything you have accomplished or built through hours of dedication. It is at this time, when we as humans must reflect. We must look back and remember the reasons why we began on this path. It will be especially interesting, since you have no memories, but just the knowledge of its precedence. You must be strong, because much more will be affected than yourself. You will learn to possess a towering sense of honor. With every stride you leave behind memories of your ethics, that a child will pick up, and he too will follow your footsteps. Remember that fact, the mere fact that you will ultimately shape the lives of those after you. You must act accordingly. Inspire and lead in a way and direction, that only your imagination can conceive. Be creative. The sum of your thoughts and emotions are all represented by your actions. Actions speak louder than words. Dwell in the darkness of hardship, breath it in long enough for when the day arises, when you emerge, you will miss it. Those who witness it, they will be amazed by it. Plan a magnificent plan. Nourish that plan and polish it every available second. Make that plan a dream, an idea. Take up that idea. Make that one idea your life — think of it, dream of it, live on that idea. Let the brain, muscles, nerves, every part of your body, be full of that idea, and just leave every other idea alone. That idea will extend to others, and they too will build their own ideas. Pace yourself, remember that you are human, and not machine. It was my flaw. Probably one of the biggest challenges that others face today is the fact that they can not balance their lives. Work hard like there is no tomorrow, but know your limit. You are human. So that brings up a question. To run or to Walk? Crawl or swim? Some will learn to run through mountains, to make their own tunnels. Some will learn to walk continents, when there are trains. Others will learn to crawl through rivers, hugging the floor all the way through. Some will even swim oceans, even when there are boats. Bring those along for the ride, for their stories will teach you something. Teach them the pain of growth; Teach them the suffering of excellence. Leaders lead by example may it be from the front or helping those in the back. It will be all about the days when you will be miserable, but yet remain strong for others. Start counting the seconds when it begins to hurt. Forget the seconds, and remember only the days of pain for each day is a trophy, when others have fallen in seconds. Make that your goal, and everyday burn it. Burn it so deep in, till your bones scream of pain. Fight so that people will be amazed by your essence and when you are so far ahead look back, smile, and lend out your hand. They will get lost in your triumph, and will follow the path you have set for them.
I was determined to show the world who I was. I did not know who was ready. Was it me or the world? She sat there that day, wondering where I was. She waited and pleaded for my safety. The genuine love she had for me was unique and beautiful, and I had forsaken it for the lust of the night. She was worried; she was old and fragile. I was determined to show my mother that I had finally came home. For on that night, when she had passed, she had not seen her son, her disappointment, come home on that night. It is your turn. You will disappoint your mother, and you too shall follow my path; For I have seen it.