A Test of Friendship | The Chronicles of Enasni | 7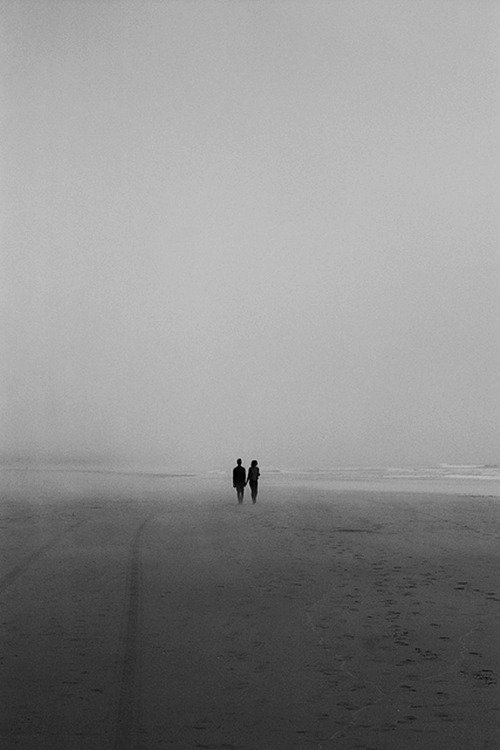 ---
---
a test of friendship
---
---
I had been living in Enasni for about 5 years and had slowly acclimatized to the culture and people. The work was challenging with such frequent and varied medical emergencies that I had become a seasoned and confident physician who felt capable of handling whatever walked through those emergency doors. I believe I handled my professional life well but there was a great deal of time where I was not on duty and I was a single young man.
I loved what Enasni offered in its rocky coastline and deep clear water with a constant wind. I windsurfed often for hours sailing well offshore and enjoyed the thrill of the remoteness and danger. The locals had never seen this type of activity before and were amazed at my hobby. But inevitably winter would come and I gradually developed local friendships around hockey and curling. I had two or three key friends who I hung out with often. These were local Enasnians who were hard drinking, tough and funny as hell. We played together on local hockey teams and watched the NHL games on TV.
In general, outsiders were viewed with suspicion in Enasni and my acceptance into the community was hard fought and painful at times. But after the 3-4 year initiation period, the friendships I made were unbreakable and as solid as anything I have ever experienced in my life since that time. Usually our activities involved sports (hockey, curling, softball) and the inevitable drinking and carousing to the early hours following the event, either celebrating victory or more often drowning our sorrows. The rules within the group were pretty simple. Verbal and physical altercations were within the norm but it was all in fun and group loyalty was unspoken but acknowledged. No one outside the group could disrespect the group or its members without repercussions. There were many instances of those that I would rather forget. My friends understood that my role had to be somewhat attenuated as it was difficult to engage in a bar room brawl with your buddies and get up the next morning and go patch up the guy you had pummeled the night before. Not that it did not happen but I certainly did my best to avoid that.
Sometimes the violence of Enasni would just seek you out and you had no choice but to respond or be a victim. On one occasion I was on call for emerge and I was called in at 3:00am to deal with a severe laceration. When I got there were two young local Enasnians who were clearly inebriated. One had a multiple deep lacerations in his arm from putting a fist through a window. I managed to get him on a stretcher and was preparing to repair the lacerations. I had a tray of sterile surgical instruments by the stretcher and the man kicked his leg out and the instruments went flying. I sent the nurse for another tray and said "Look pal I am going to fix you up but you have to lie still for me to do it ". Apparently the drunk did not like my tone as he said "What the fuck is your problem Doc. Did I get you out of bed from fucking your girlfriend" My patience was nearly spent and I ignored the comment as his drunken friend was chuckling in the background. Things went bad after he kicked the second surgical tray off the stand as well. I grabbed him by the shirt, stuck my face about 3 inches from his and said "Are you gonna hold still or not?". His friend grabbed me from behind in a choke hold and the melee began. For about 10 minutes there was a brawl in the Emergency room as I fought the two drunks. I remember the nurse screaming "You can't hit the Doctor" and running for help. As it turned out I didn't need it as I was young, strong and capable. I managed to fight them into the hallway before the RCMP arrived and escorted them out. I was covered with blood from the bleeding drunk and needless to say he did not get his arm stitched that night. The local community was split in their opinion of that night. Some felt I should have shown more restraint but most felt that I had every right to act as I did.
One of my closest friends was a local Enasnian named Fin. He was a course spoken barrel chested man whose nose had been broken so many times that it lay flattened across his face. Fin was largely illiterate with little education and you may wonder what we could possibly have in common. He would often become belligerent when drunk, thus the multiple nasal fractures. He was totally unskilled in basic social graces as pertains to pursuing the opposite sex and I would often try to couch him on the basics. Not sure exactly why I liked him so much but perhaps by the end of this story you will understand. Fin would express his interest in a girl by restraining her escape physically, forgoing the initial verbal introduction and chatting. On more than one occasion I would have to force him to "release" a female form he had become enamored with. I tried to polish his social skills with advice about how to conduct himself. He would get frustrated and say "I can't talk that fancy shit Doc. I don't even know what those words mean".
Despite his many shortcomings, I intuitively new he was a friend to be counted on and perhaps very much like a trusted pet, he would always have your back.
Although some of you may view this part of the story as mean or cruel, I will ask your forgiveness beforehand and please remember I was young and quite drunk when this happened. One evening Joe ( my best friend) and I were watching the tail end of a hockey game at my home. We were quite inebriated and pissed off that the Leafs had lost another game and a devious thought gelled in my mind. My liquor addled brain concocted a story and I said to Joe "Let's play a joke on Fin". It was past midnight but I called Fin and he responded on the phone with a sleepy intonation and said in his gruff voice "What". I pulled out acting skills I did not know I had and in a panicked sobbing voice I related how I had gotten very drunk at the curling club and had attempted to drive home. I described in detail hitting a local man (who was generally disliked in the town) and driving his body into the ditch. I detailed getting out to help but that he was killed on impact. I was babbling in a disjointed manner that I would lose my professional credentials, go to jail and never work again as a Doctor.
Fin listened and had little to say except the following: "Doc, don't you worry about that because no one liked that useless son of a whore anyway. I' m loading the van up with a tarp, some chains and cinder blocks. I'll be over as quick as I can and we'll see if we can clean this up. My brothers boat is tied down at the wharf and we can drop the bastard where no one will find him."
I hung up and remember being shocked at the conversation. He never hesitated at all. He was immediately willing to place his entire life at risk for me, his friend. Not only that he was telling me "not to worry". Although the scenario is gruesome it brings tears to my eyes to realize that I was blessed enough to experience a friendship as pure and unwavering as that.
Joe and I waited and about 15 minutes later Fin pulled up to my house and came in with a determined look on his face and trembling hands. We immediately began laughing and slapping him on the back about being the victim of our cruel joke. I staggered out to the van and looked in the back. He was true to his word and had gathered the means to dispose of a corpse that might threaten his friend. He was angry, but mostly relieved I believe. We laughed and drank more and the night faded away. But one thing did not, and that was my realization that I had experienced the most selfless act of friendship I would ever be graced to encounter in my life.