[DLIVE24HOUR] Thursday's DLive Streaming Schedule!
Here at @DLive24Hour we appreciate delegators to the program! Your support helps support those on the schedule and helps bring more S.P. to the platform!
If you support the work that @dlive24hour is doing and would like to further support those on the schedule please consider delegating!
I would like to give a special thanks to @runicar for writing an article suggesting Why Every Serious Dliver Should Delegate At Least 25 SP To @dlive24hour
Click the link to quickly delegate 25 SP to @dlive24hour! If you would like to delegate a different amount just replace the "25" in the link with any number of SP you would like to delegate! Thank you for your support!
Current Delegators

Teamwork
Be sure to check out the teamwork @dunite and @dliverewards are putting together to bring you the best content on Dlive.
@DUnite Discord Server: https://discord.gg/uSGgjku
@Dlivestreamers Discord Server: https://discord.gg/EFVCNxp
@Dlive24hour Discord Server: discord.me/dlive24hour
Decentralized Console Content Creators (Created by @calimeatwagon)
https://discord.gg/2KWfpRA
@Steemgc (Steem Gaming Community) Discord Server: https://discord.gg/zvGP4xb
@ClasickTV 's Discord Server: https://discord.gg/xqntgHT
If you are interested in joining the weekly streaming schedule or want to stay up-to-date on anything @dlive24hour be sure to follow and join the DLive24Hour Discord Server

The Cali Show
3:30 - 8:30 PM Eastern What time is that for you?)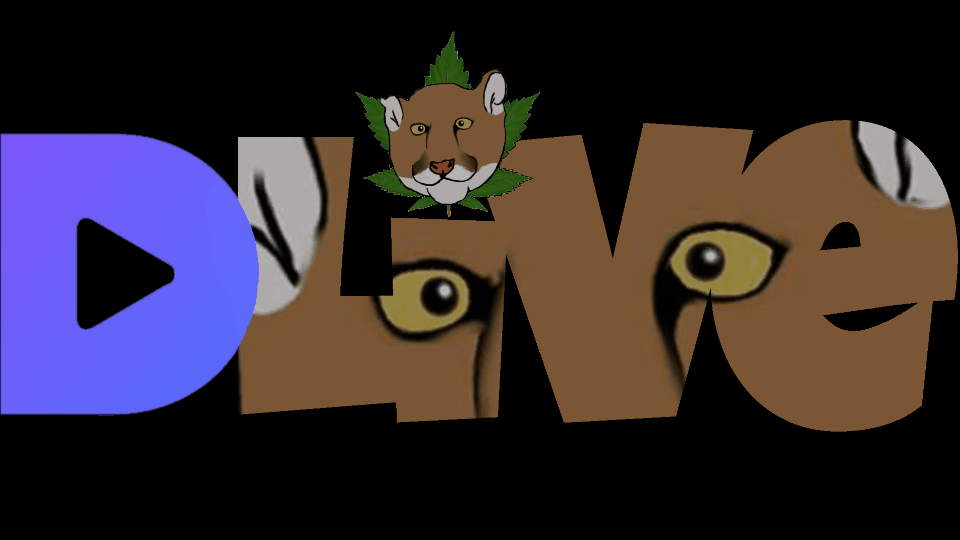 Join
@CaliMeatWagon
as he plays a wide collection of games and talks with his viewers about everything from quarks to pixels, from meanings to memes.
4:30 - 6:00 AM Eastern - What time is that for you?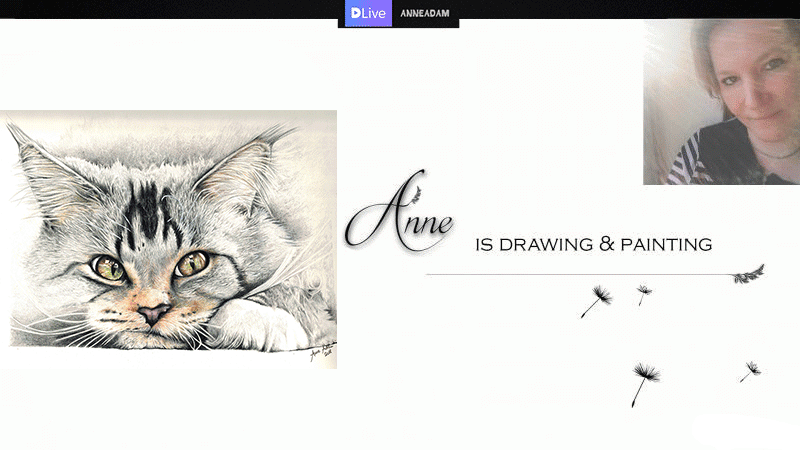 @anneadam
streams every Tuesday, Wednesday and Thursday morning. She draws and paints with music, facecam, and microphone. She says your are welcome to drop in and hang out with her and she is always happy about nice conversations. For those of you who speak german it's possible to write with Anne via the D-A-CH-Discord server (channel dlive-channel). [Click here to see
@anneadam
's annoucement post](
https://steemit.com/dlive/@anneadam/dlife24hour-i-am-looking-forward-to-be-on-the-dlive24hour-schedule-from-now-on-eng-ger
)
Tazbaz Plays
8:00 AM - 12 Noon Eastern What time is that for you?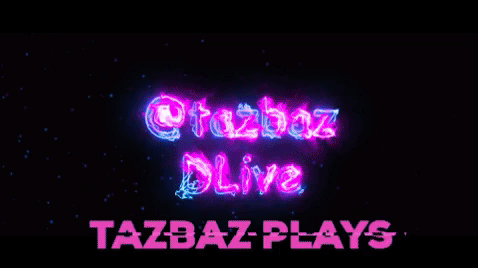 Hello all, I am
@tazbaz
, I play a massive assortment of games and also produce music on FLStudio 12. So come and join the fun on this bright and exciting stream - A massive thanks to everyone that tunes in, watches, upvotes, comments and supports me. I try my best to upvote all comments and visit other streamers and help support the great community of the DLive platform - Thanks again and enjoy ! - Music requests available VidBit 2800 - 1080p @60fps
11:00 AM - 5:00 PM Eastern What time is that for you?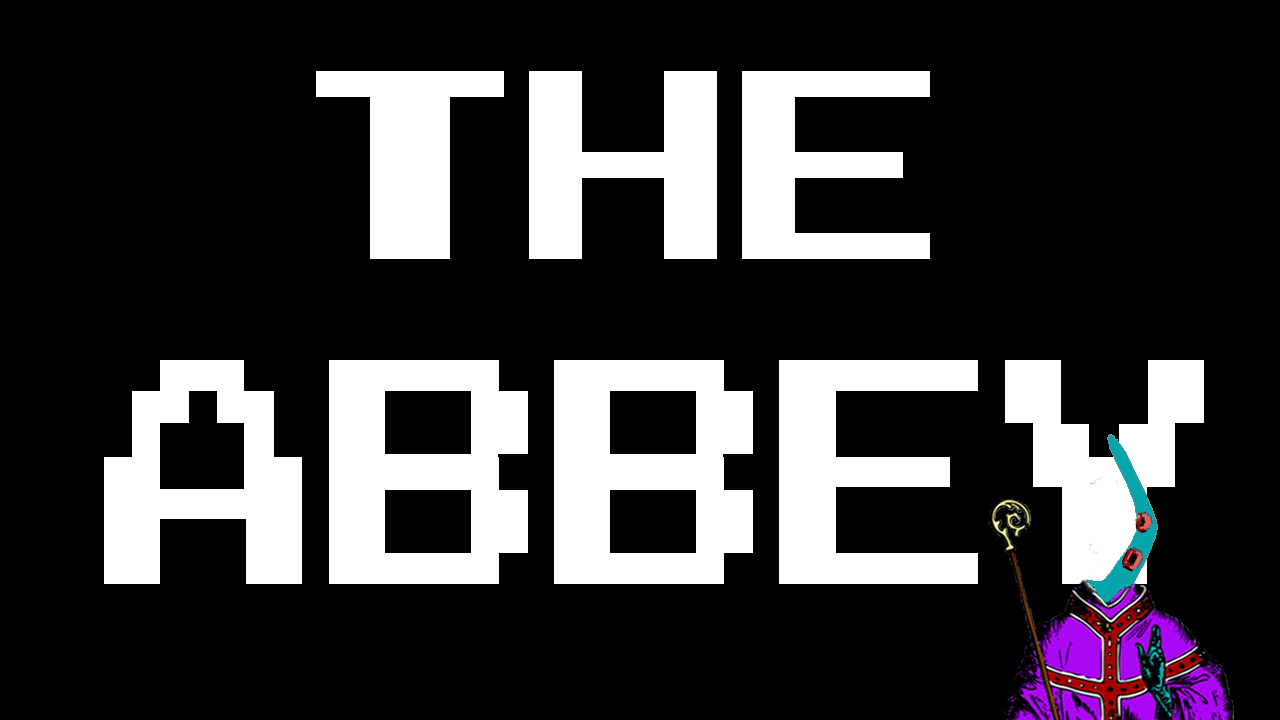 It is Thursday so that means
@vectorabbot
brings the thunder so hard, because he is playing Action and adventure games!
For his entire weekly schedule (he streams every day of the week) check out the latest @dlive24hour weekly gaming schedule!
Variety Morning with @Schubes
11:00 AM Eastern What time is that for you?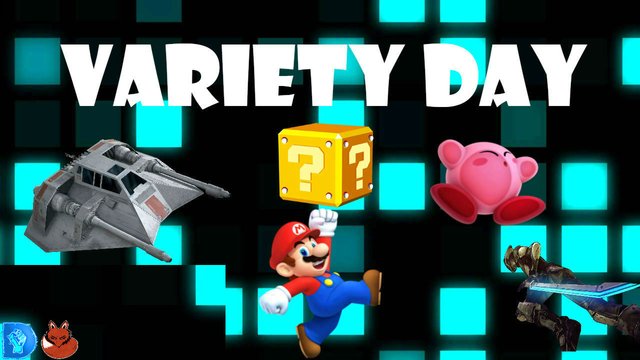 Join
@Schubes
for his variety day streams! Usually he plays 2-3 different games on variety days, and viewers are encouraged to suggest new games and join Schubes as he plays them. Right now Schubes is working on playing through Pikmin, Assassin's Creed 3, and Ori and the Blind Forest. He also regularly plays Pokemon TCGO, Fortnite, Rocket League, Paladins, and Castle Crashers!
12:00 Noon Eastern What time is that for you?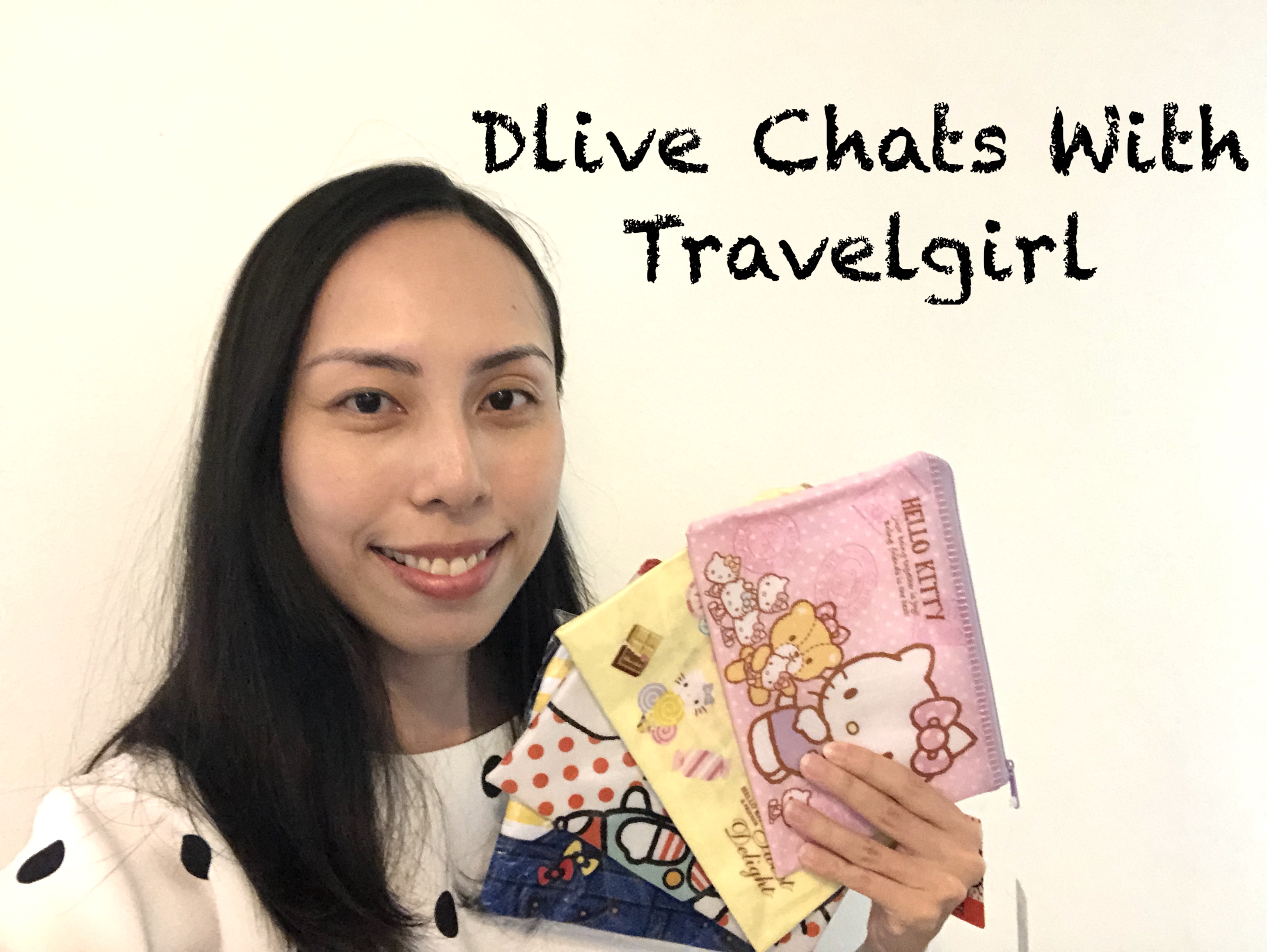 @travelgirl
is a very interesting follow, she posts amazing photos from all over and still manages to make time on DLive streaming games and chats. Be sure to watch her twice-weekly show, "DLive Chats With TravelGirl".
Indy8Gaming
1:00 PM Eastern What time is that for you?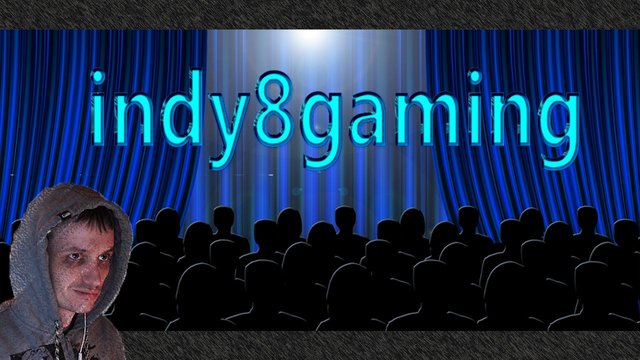 Thursdays are not random enough, but no worries - indy8phish got you covered! With no particular game in mind, there will be fun and action of all sorts. Nevertheless, indy goes live and decides what to play on the spot. Heck, he will gladly play something with the viewers, should there be a demand! (Except for Fortnite, he is very determined not to try that one ever) As indy would say - Hexpect the unexpectable! (apparently that's a thing).
Fortnite With Stu
6:00 PM - 4:00 AM Eastern What time is that for you?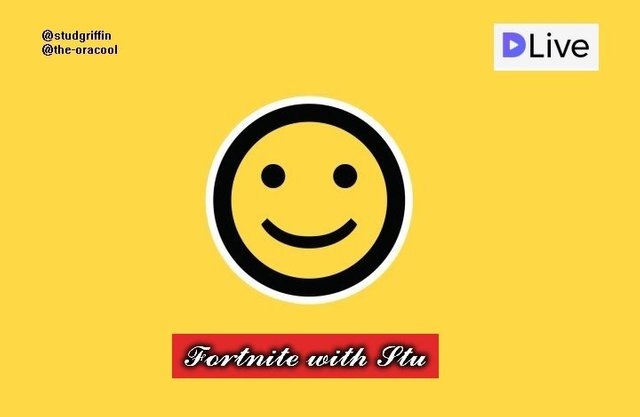 Whats up guys! I am the-oracool, studgriffin, or STU! Or you can just call me the dude. I stream Fortnite and other games on a daily basis. I also play League of legends, Radical Heights, Guitar hero and a few other random games. I enjoy producing music in FL studio as well. There are rarely days I don't stream! For now, expect me to stream from around 6pm to 4am EST every day of the week. These times may vary, sometimes I stream earlier or later than the posted times, these are just my estimations. I have lots of free time this summer, so expect lots of streams!
GattisTV Live - Game Time
10:00 PM - 2:00 AM Eastern What time is that for you?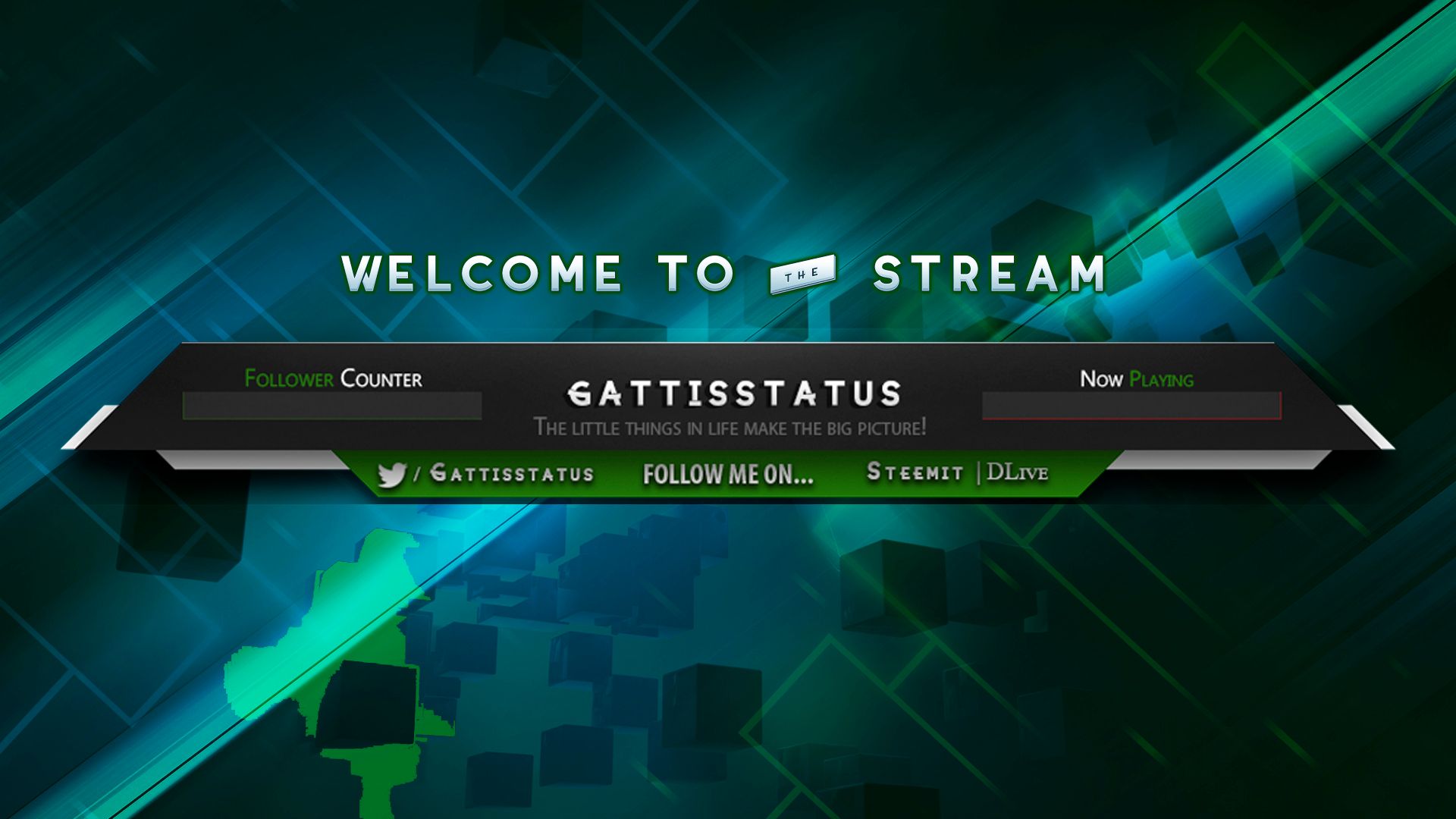 GattisTV (also known as
@GattisStatus
) strives to provide and keep a quality stream! He likes to engage with the chat as much as possible so don't be scared to say, "Hi." With an all or nothing attitude you can bet to see some crazy game play! Stay Smiling | Stay Stream | Stay on DLive Hours may fluctuating by 30 minutes for start and/or end time. ### Games: FortNite PubG Forza7 GTA5 CS:GO FIFA 17 For
@gattisstatus
's complete schedule, check out the latest
@dlive24hour
gaming schedule!
PDG Gaming
10:30 PM Eastern What time is that for you?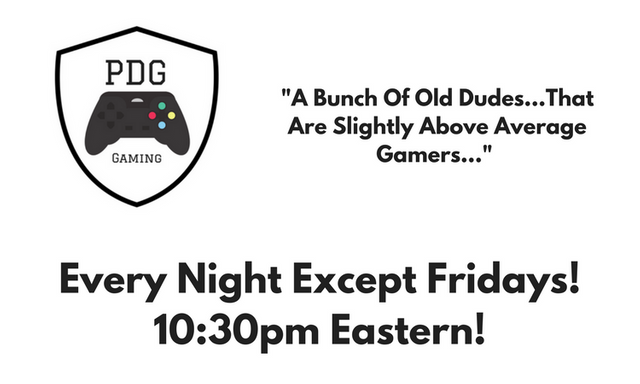 "A bunch of old dudes ... that are slightly above average gamers ..." Join
@jongolson
as he serves up the chicken dinners on PUBG.
Gaming with Rook
10:30 PM - 1:00 AM Eastern What time is that for you?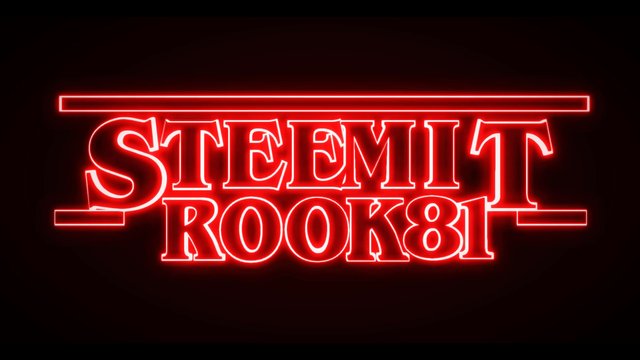 "I'm a gamer who plays everything from relaxing to competitive multiplayer titles. On my channel you'll find me streaming games on PC, Xbox, PlayStation and Nintendo. Some of my favorites include: Battlefield, Destiny, Uncharted, Zelda, Metal Gear, Red Dead, GTA and most recently- Diabo III and Monster Hunter. I love chatting it up during my streams and look forward to regulars popping in. Feel free to stop in when I'm live and introduce yourself!"