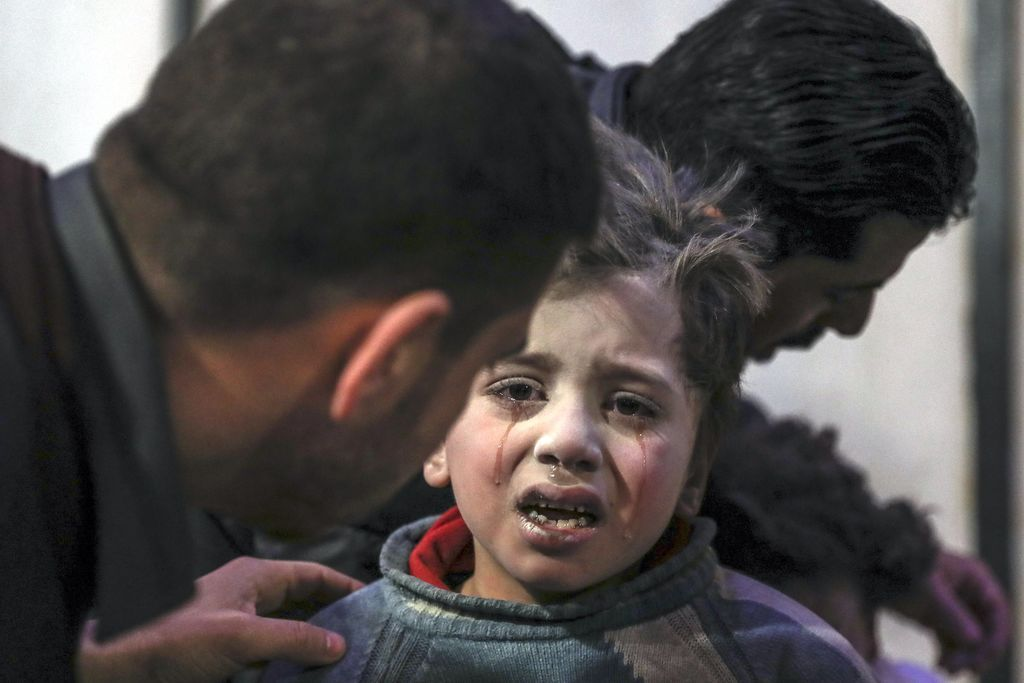 Blank and with a statement of a line. This is the brief and concise statement released today by the United Nations Children's Fund (Unicef) after news of the death of a hundred people in a single day for attacks in Guta.
It is one of the deadliest attacks of the war in Syria. In particular, that hundred is the highest figure in three years. Among the victims, there are 20 children. The images of minors injured, killed or being aided in the rubble have left UNICEF "speechless", a body accustomed to reporting on the situation of children around the world.
In addition, six hospitals have been bombed in 48 hours in Guta and three of them are out of service, as reported by France Presse.
The brief statement sent by Unicef contains the title 'The war against children in Syria. Reports of mass casualties among children in eastern Guta and Damascus' and has been sent blank with a single statement by Geert Cappelaere, UNICEF's regional director for the Middle East and North Africa: "There are no words to do justice to murdered children , their mothers, their parents and their loved ones. "
In a footnote, the agency clarified: "Unicef wants to spread this blank statement, we no longer have words to describe the suffering of the children and our indignation. Who inflicts this suffering still has words to justify their barbaric acts?"
It is not the first time that horror images arrive from Guta. As reported by EL MUNDO last year, hunger is used as a weapon of war in this enclave. Last October, Unicef already warned that more than 1,500 children are in danger of suffering from food problems.
Do not forget that at the end of last year a baby, victim of the bombing in Guta, which was missing an eye and called Karim, became a new symbol of the Syrian war. His image went viral because some activists promoted a campaign through the Internet to encourage the child and to remember the suffering of the more than 400,000 civilians trapped in Guta. The labels that were released then were Solidarity With Karim and Stand With Karim and multiple people were photographed covering their left eye in solidarity with the little Karim.
What do you think about current situation in Guta?
Share your thoughts and opinions about this situation and war.