I decide to spend the remainder of my health savings account funds for 2017 on corrective eye surgery. Wanted to write a post about my experience in hopes that others will read it to get a better idea of what to expect. Today is the first day that my eyes have not had any discomfort thirteen days from the surgery.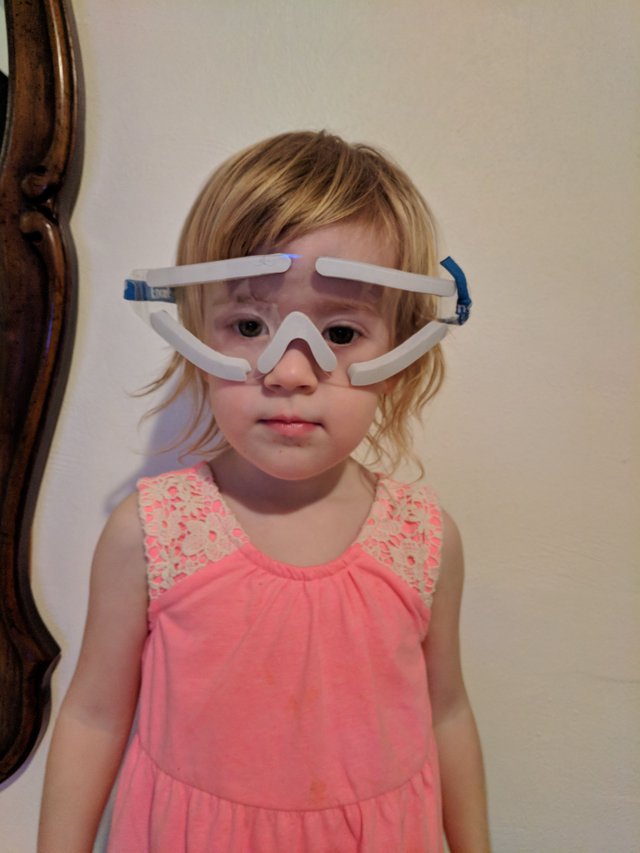 Before the surgery the optometrist told me the recovery time was three to five days which I feel was a bit deceiving. Though one could return to work without risking catastrophe, they would have to get a ride there because I personally felt it was unsafe to drive at all that first seven days. On day 7 your band-aid contacts are removed making things a lot more comfortable on day 7 making driving easier.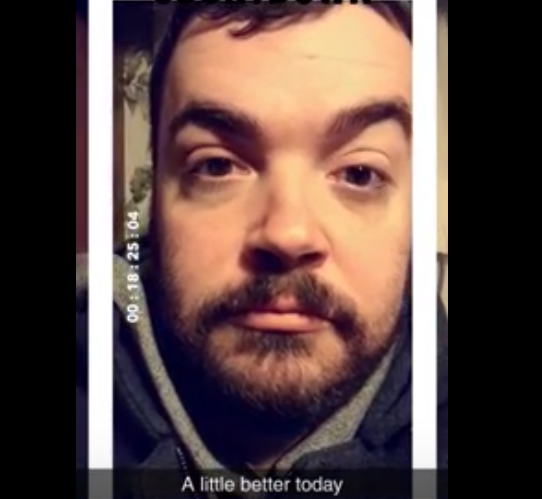 My advice would be two schedule about two weeks off from any social or work requirements if possible. I found that in that first week the haze that comes from the healing of the corneas is very hard to see through and becomes harder as you proceed through the day. In the best case scenario I would just sleep as much as possible that first week. Once the contacts are out you will be seeing much better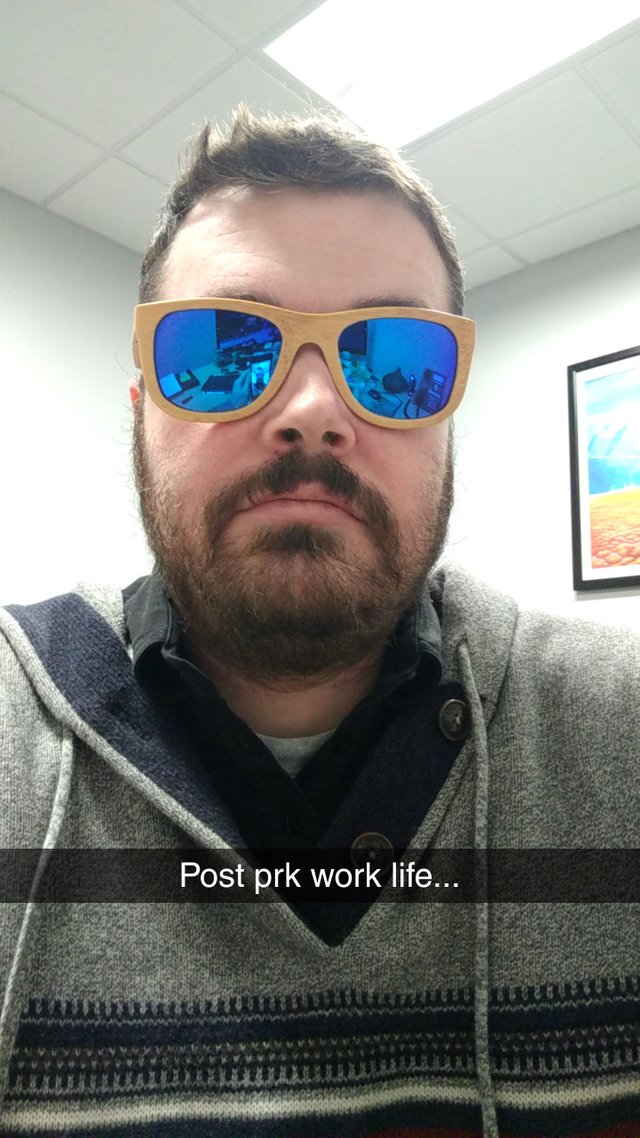 I made an attempt to return to work on day 5 but turned my car around about two blocks down the road after realizing that highway driving with my vision the way it was would have me panicking. On day 6 I got a ride to work from my father and wore the wonderful sunglasses pictured above. I am in IT so I set the resolution on my monitor as low as I could and still had to sit very close. With the contrast and brightness down I was still able to only get about two to three hours of work in before my vision worsened and the pain was too much.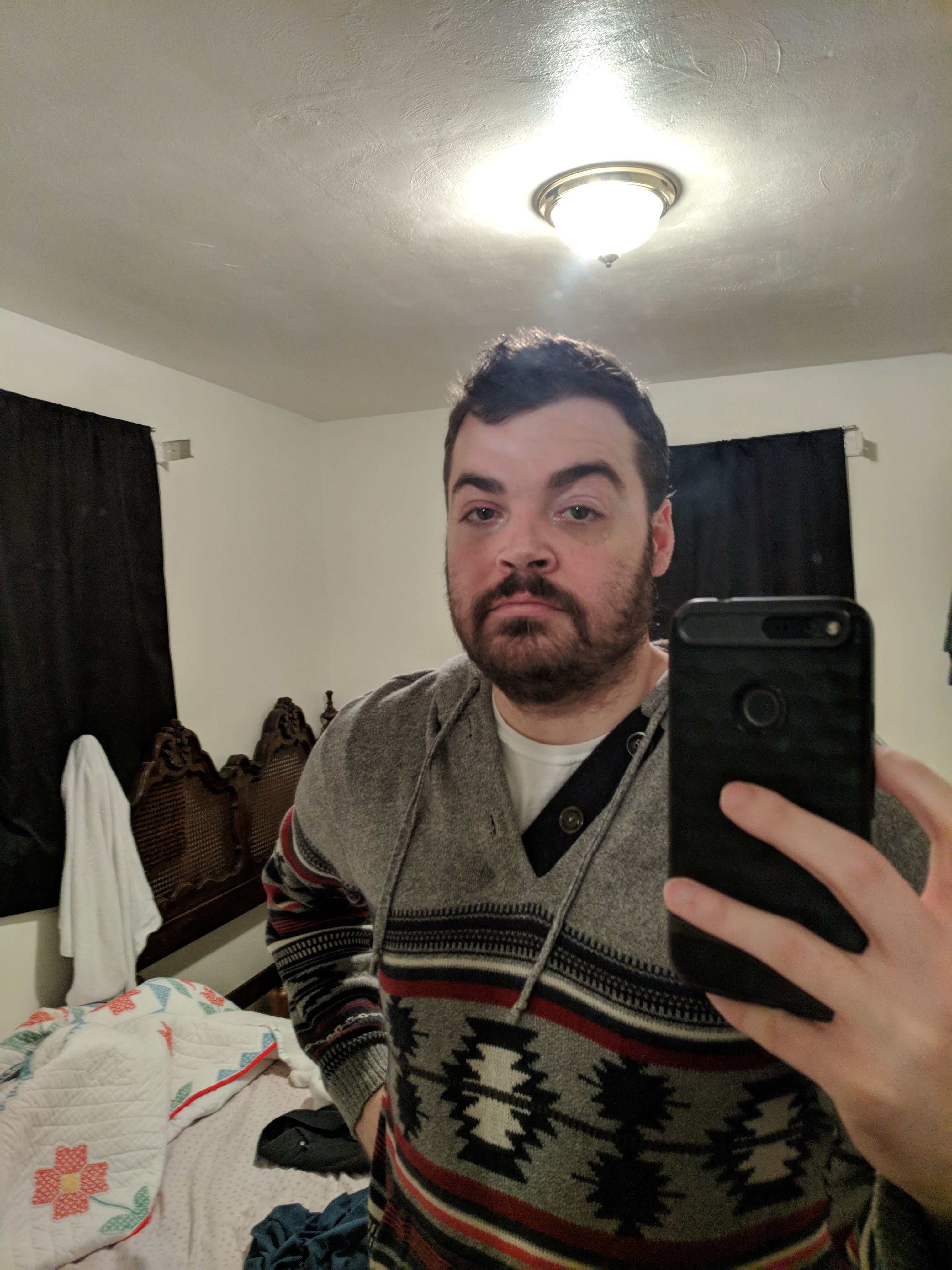 There were some unforeseen psychological aspects of no longer wearing glasses. I am known as "the guy" when comes to all things technical and glasses were very much a part of that persona. I still find myself reaching to take them off before bed and reaching to put them on in the morning. Kind of have a moment when nothing is there, I wonder how long this aspect of it will take to go away. Have spent the majority of my life wearing glasses and the freedom is new.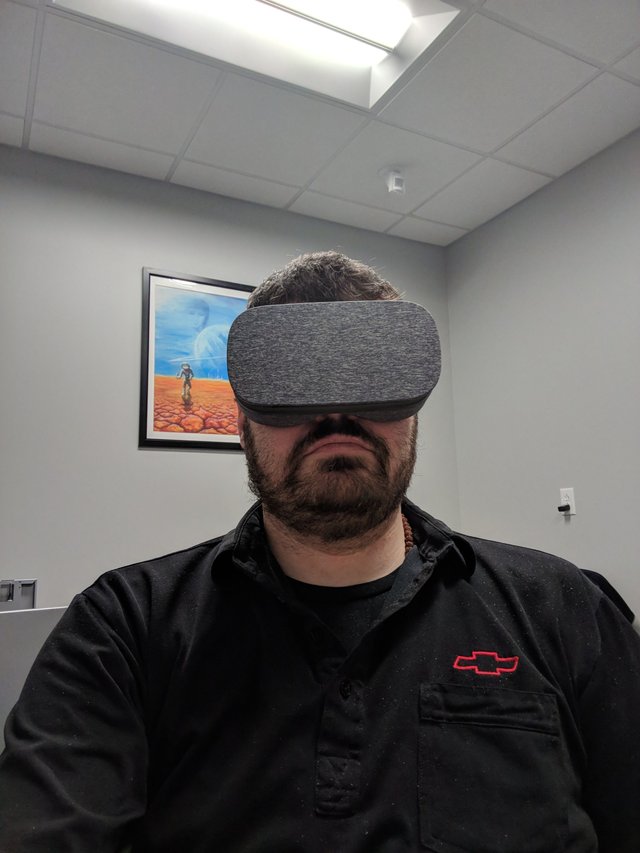 My vision is not perfect yet but there is no discomfort and I can see pretty well. From what I read it can take anywhere from 3 months to 6 months for full stabilization but will be completely healed by the end of next week. I decided to take a little spin in VR to see how that was. The headset was a lot more comfortable without glasses and the interface looked fine. I have been seeing some posts about augmented reality goggles that cannot be used with glasses, seems as though I got my surgery just in time!