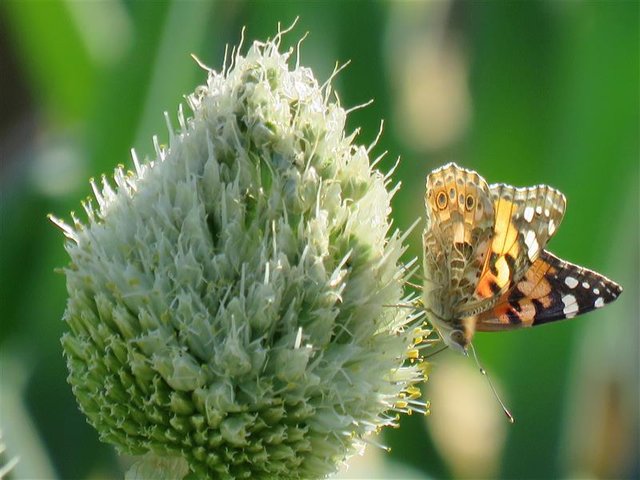 What has the beauty of a day out in Creation got to do with sewing, you may wonder? It is simply the reason why I get very little sewing done!! When I have the option of dealing with mounting clothing (and matching diaper) orders or spending time with my happy child out on the homestead his delighted laughter convinces me every time!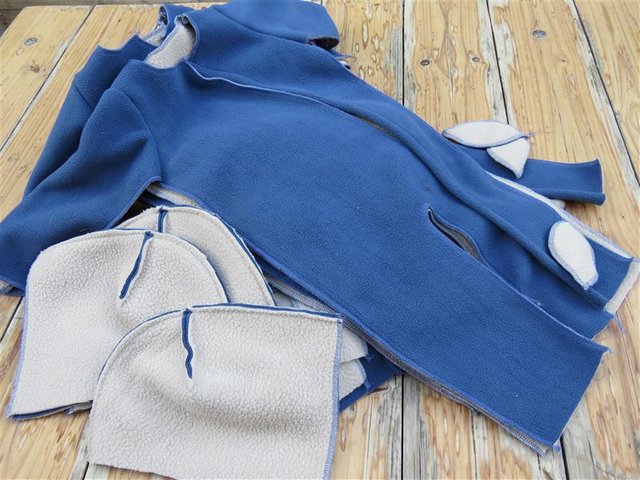 Through winter - which is almost over here in South Africa - I had plenty of orders for thick and soft pajamas as well as double layered fleece one pieces. Doing repeat patterns becomes really boring. It's fun the first or second time but I like variety and it becomes a real chore to sew with the passion missing. Although the outfits are generally received with great enthusiasm by the mothers and their little models.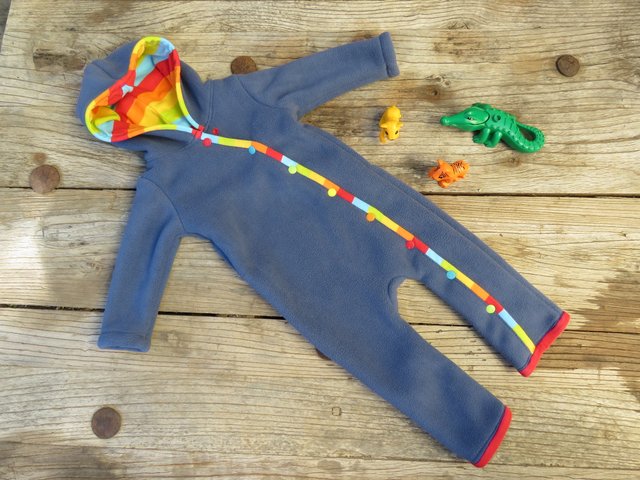 They say a doctor's child is always sick. The same comparison could probably be made about many professions. Because I am sew busy (pun intended) with orders for other people's children I have taken very long getting clothing made for my own!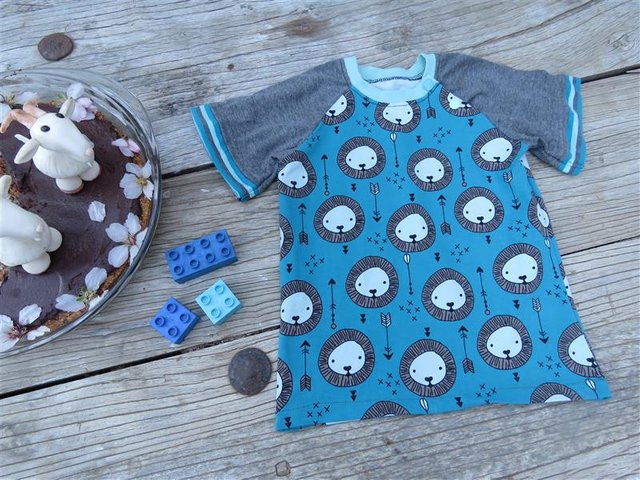 My son loves lions. For his birthday I burnt the midnight oil making him a couple lion outfits. Lion shirt, lion pajamas and lion tracksuit with matching boots. He loves them!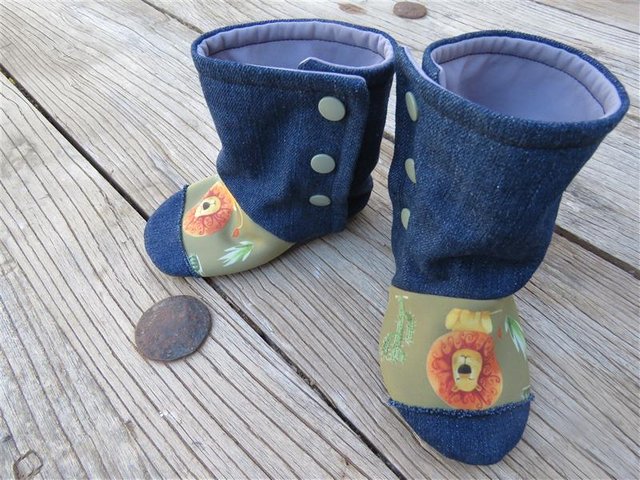 The one little problem was that the winter tracksuit was cut with winter in mind....and 5 months down the line my little boy is a lot bigger! Now that I've finished sewing it, it is too small and was added to the sales pile. At least the boots will fit for months to come!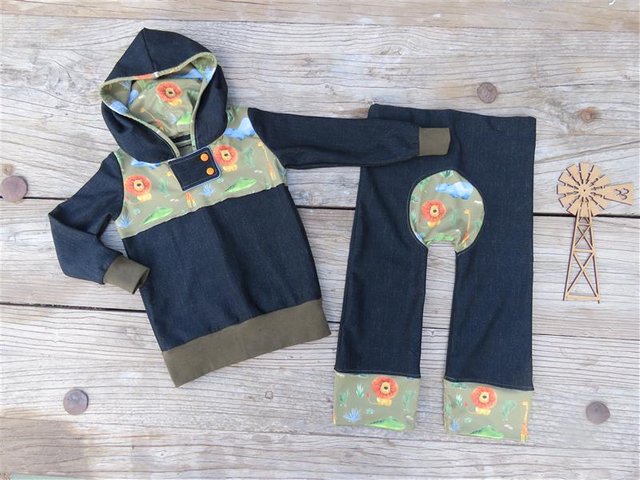 Most of the cloth diaper sets, with matching clothing, I have especially designed. With the specific colour choices and sizes each set is a guaranteed one of a kind. Moms love the unique order and I love the variety of sewing.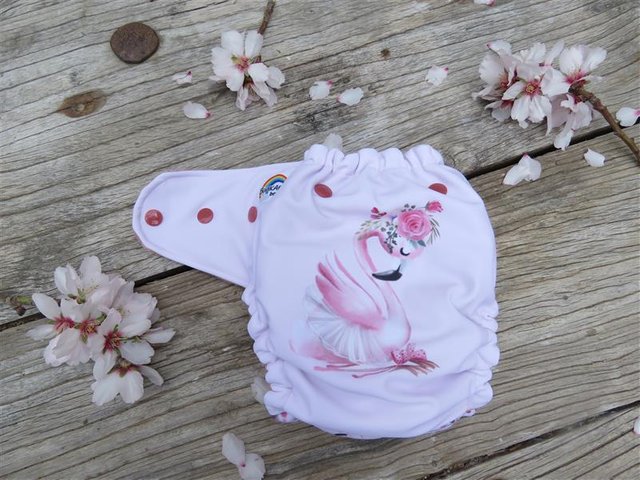 The little ballerina animals, with the cute pink flamingo, has been a major hit. I have made nearly a dozen sets. With summer hot on the heals of winter I'm sure these will be popular outfits around the country!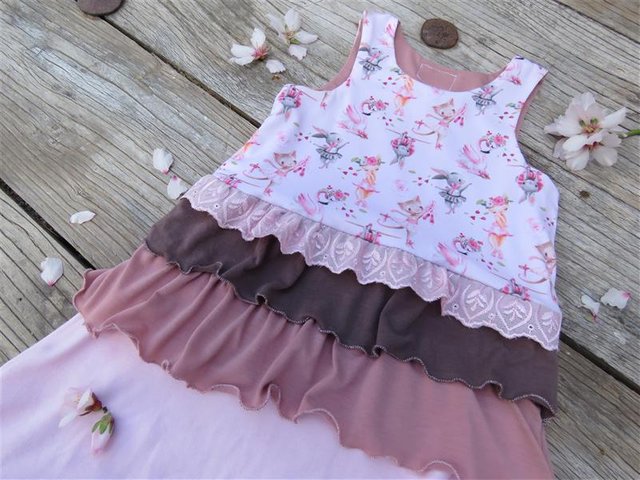 Another popular girlie item for winter has been the ballerina animals as well as these floral robins in a snug zip jacket. With or without a hoodie I have really enjoyed testing this new pattern with varying prints - and hacks!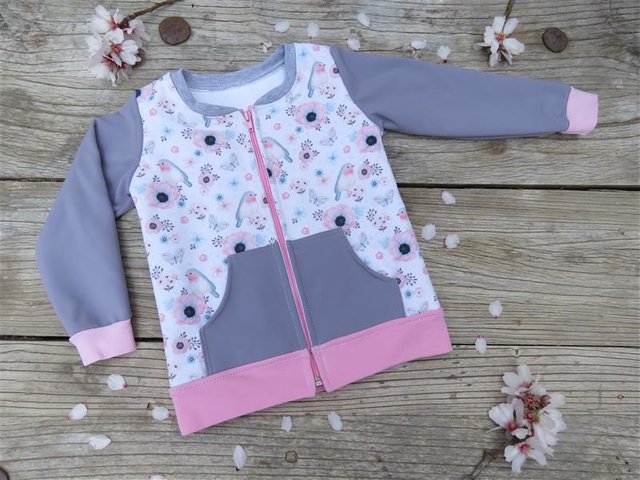 And, of course, for the boys, there's the latest Dino set. Always a hit, the green shades of dinosaur were even popular with the moms of girls! Ask me! I will be whipping up a set for my daughter with a flouncy green dino dress to match. But for today that's enough sewing chatter....the warm winter sun is calling and I can hear my little boy laughing at the doorway.