An HONEST Review of Tucson, Arizona
For someone from the Midwest, Arizona is a vacation destination. When I first moved here that is what it felt like. There were all kind of mountains to climb and different things to checkout. It was awesome and the sun was almost always shinning. Over the years the advantages and disadvantages to Tucson, Arizona in particular have become more clear. Hopefully with this writeup you can get a better idea about what it is like in Tucson and confirm or disprove your perceptions of this area.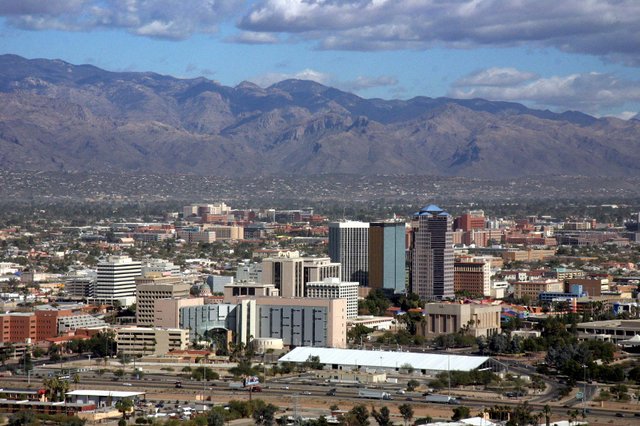 I'm sure you have probably heard it is hot here. It does get very toasty in the summer. Usually right before the monsoon season there is some blistering heat which is above 100 degrees. It is my personal opinion that the best times of year in Tucson are in March / April and in October / November. It will be sunny and not to hot and not too cold. In general I can deal with the weather here. Also one fact that a lot of people don't know is that the mountains around here are over 9,000 ft high and there is even a ski resort on Mt. Lemmon which is on the North side of Tucson.
As far as hiking and other outdoor activities are concerned Tucson is an amazing place. There is rock climbing, mountain biking, camping, and hiking. I feel that Tucson is far superior to the Phoenix metro area from the outdoor sportsman perspective.
For sports spectators the main show in town is the University of Arizona. The Arizona Wildcats have across the board been very success in the NCAA. It really just depends what you want to watch. If you want to watch professional sports at the highest level you are mainly going to have to go to Phoenix. MLB spring training used to take place in Tucson but all the teams left for the Phoenix metro area years ago and the Tucson market has had a hard time keeping minor league baseball teams here. There have been Triple A, Double A, and independent league teams here but have all had a hard time bringing large crowds. Going up to Phoenix to watch and NBA, MLB, NHL, or NFL game isn't a big deal though so you still have access to that.
As far as the night life is concerned it is honestly pretty good in my opinion here in Tucson. You have this mix of a city and a college town here and the main area to go out is pretty consolidated with 4th Avenue and downtown within walking distance of each other. There are for sure a lot of hot women here between the University and the women who are local. Friends who have visited from other parts of the country are impressed with it as well. I have a friend from Santa Clarita, California and he is impressed with Tucson's nightlife and the attractiveness of the women around here as well.
As far as the job market goes that is where Tucson falls ways short. There are three main pillars that are the support of the Tucson economy. Raytheon which is a military contractor, The University of Arizona, and Davis Monthans Air Force Base. It is very hard to get employment at Raytheon because you typically have to get security clearance. So let's say you are in IT or are an engineer and you are pretty equivalent to another candidate. You don't have clearance and they do. guess who is getting the job? NOT YOU! Also you have to be OK with working in an environment where you are supporting or designing missile systems that will ultimately be dropped on someone's head over in some other country. That really doesn't interest me to be honest with you. The majority of people working at Davis Monthans Air Force Base are in the military so that doesn't apply to me. That leaves the University which is a beautiful campus but if you are staff there it doesn't really pay that well and only really makes a lot of sense if you are taking classes there or have kids who are in school. I used to work there and every other person who I have talked to that works there or has worked there agrees that most of the time everyone is just slacking off and is putting in about 40% effort. Most of the time there aren't hard deadlines and you won't be under the gun to get something done like you would be in private industry. So if you want a lower paying job that is not too hard with a lot of very hot eye candy walking around all over the place that might be an option. Some people find their spot here in Tucson. There is a guy I play basketball with who is originally from California and is an Anesthesiologist. He mainly works with kids and loves the job and thinks Tucson is great because the real estate is relatively cheap compared to California. Real estate is worth a lot less here than in California but it is mainly a product of the fact that Tucson is a low wage city in general and a poor job market.
Tucson would be amazing if somehow you found a niche where you were making a lot of money in this market or if you were able to work remotely from here. Those situations are rare but I have even seen people who will commute to San Francisco from Tucson because it is cheaper to buy plane tickets, get rental cars, and stay in hotels and just live in Tucson rather than deal with the extreme housing prices in San Francisco. That plan would probably work better out of the Phoenix metro area because flights are way cheaper out of Sky Harbor in Phoenix.
Conclusion
Tucson has amazing weather and great outdoor activities, a great night life, beautiful women, and beautiful sunsets. It doesn't have the ocean or large lakes very close, it is more expensive to fly out of Tucson than Phoenix, and it isn't a major hub for anything. Ultimately it is a beautiful place with a relatively poor job market. It also isn't very business friendly either which is a big reason why there is a poor job market. In summary I feel like it is a good place to visit, go to school, or to retire. It isn't a great place to build a business or a career.
For those of you have been to Tucson, what do you think?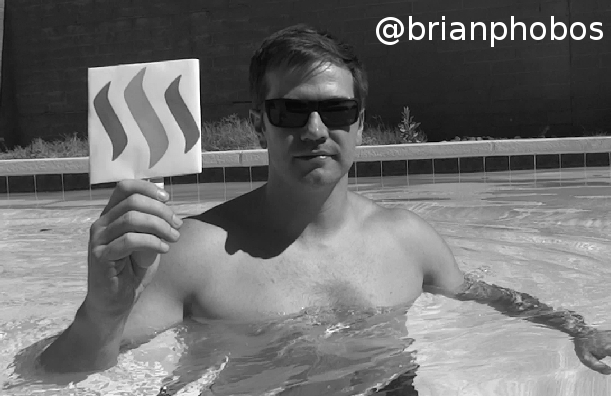 Thank you for viewing my post and please consider following me @brianphobos.