Today was probably the first good spring day on a weekend, and so we took full advantage of the weather, after a bit of a sleep in, to take the dogs out for a walk.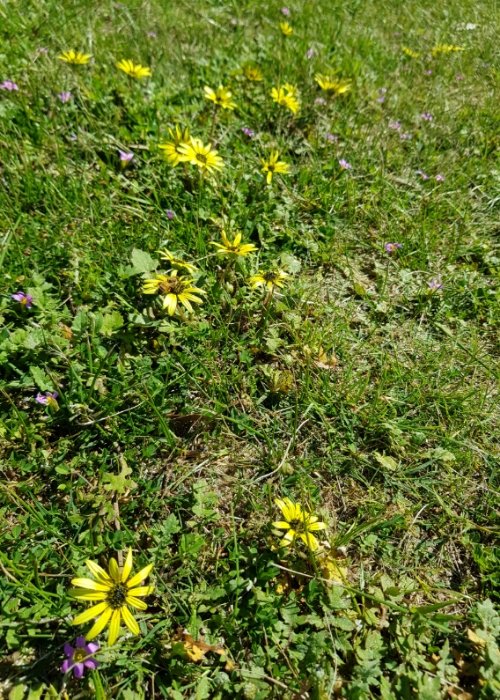 There were little purple and yellow flowers dotted around the fields, amd we walked past three buzzing beehives.
We found a quiet place with just a few bees flying from flower to flower, and I followed a few around, trying to get a good angle, and close enough to get a photo. I managed to get these: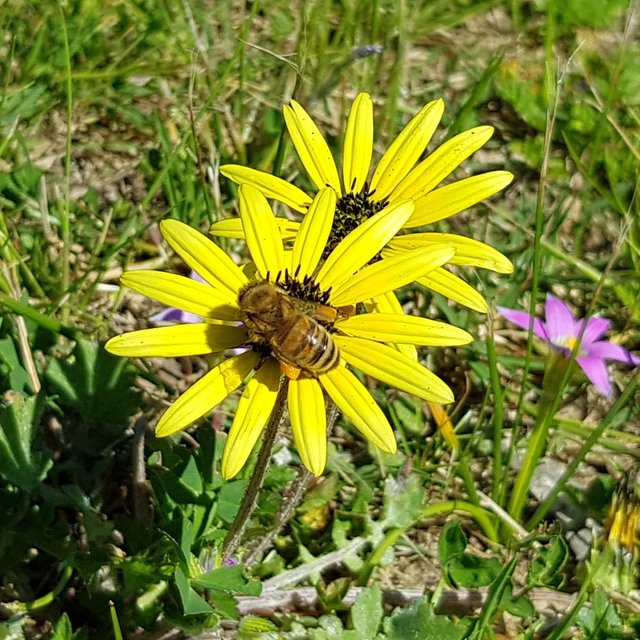 Their back legs were fully loaded with pollen too.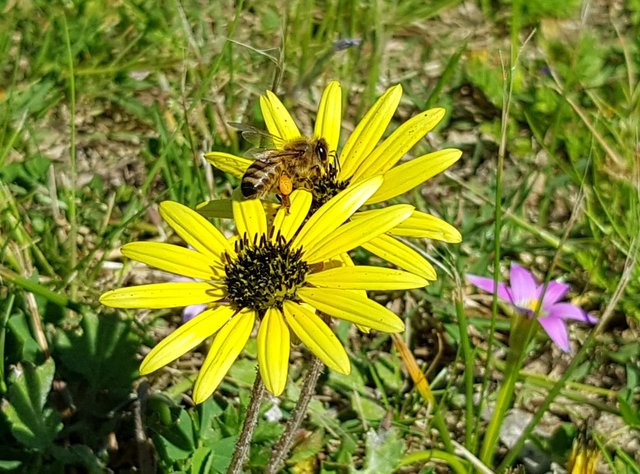 I was strugglin a bit to get the focus just right, and for the bees to hold still long enough to catch it without a blurred subject. After a few attemots, I manage to get a shot off, and this is how it came out: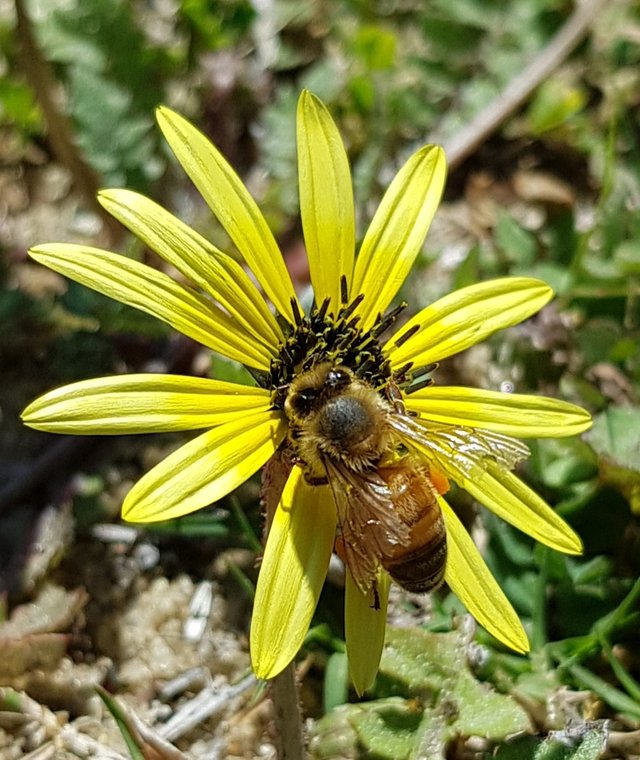 What I immediately noticed on this one is how tatty the edges of the bee's wings are, especially the right one. It's quite amazing that bees can fly without having to deal with worn out wings. I wonder how many flights this one has left in those wings.
While we were out Junior MJ foind a shopping trolley, and decided to have some fun, Fortnite style...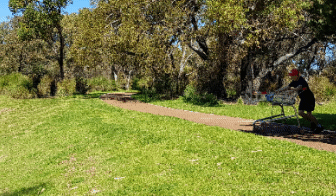 It was a fun morning out in the fresh air and warm sunshine. A great way to start a Sunday.
Have a great weekend, and an even better week ahead!!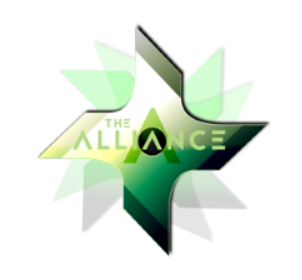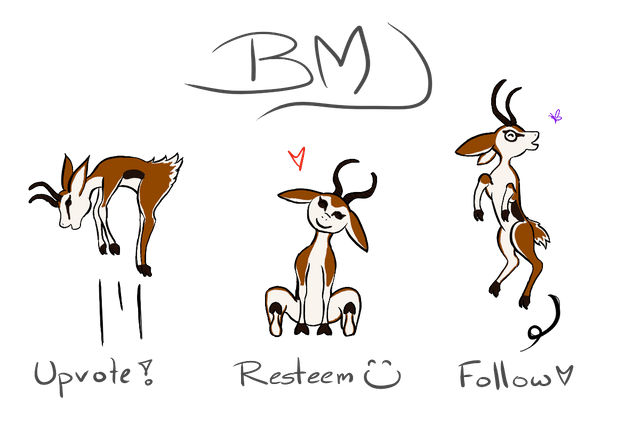 Team Australia, Team South Africa, and The Alliance banners by @bearone
My Awesome Upboks by @ryivhnn