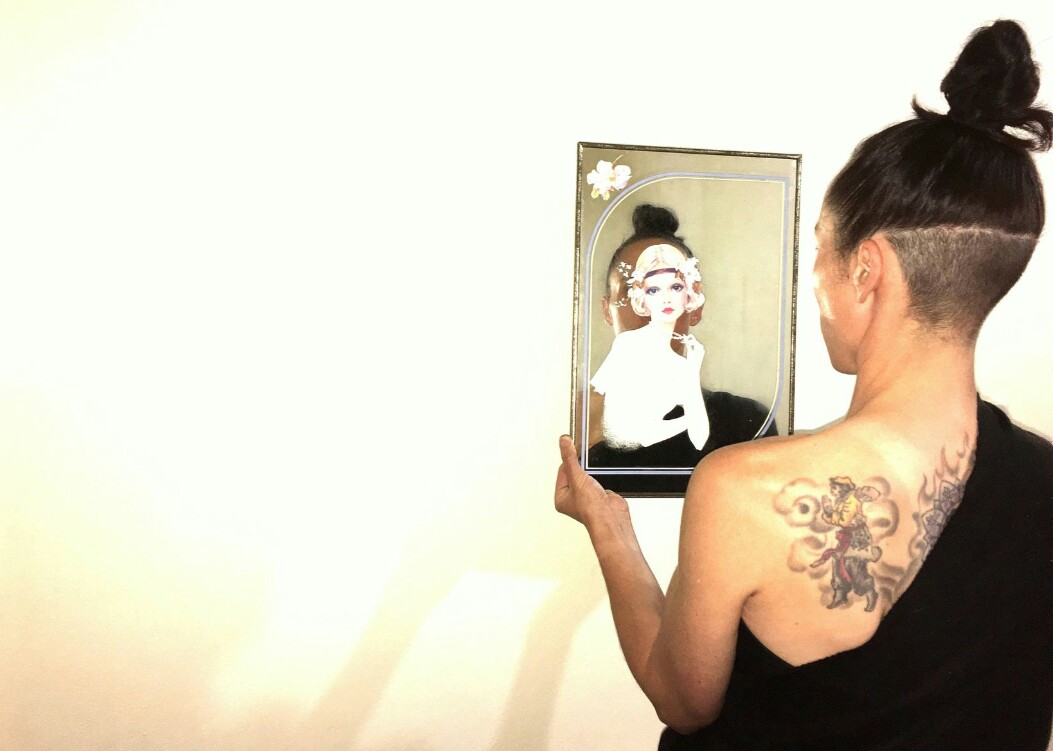 Steemit was and still is an amazing support to her.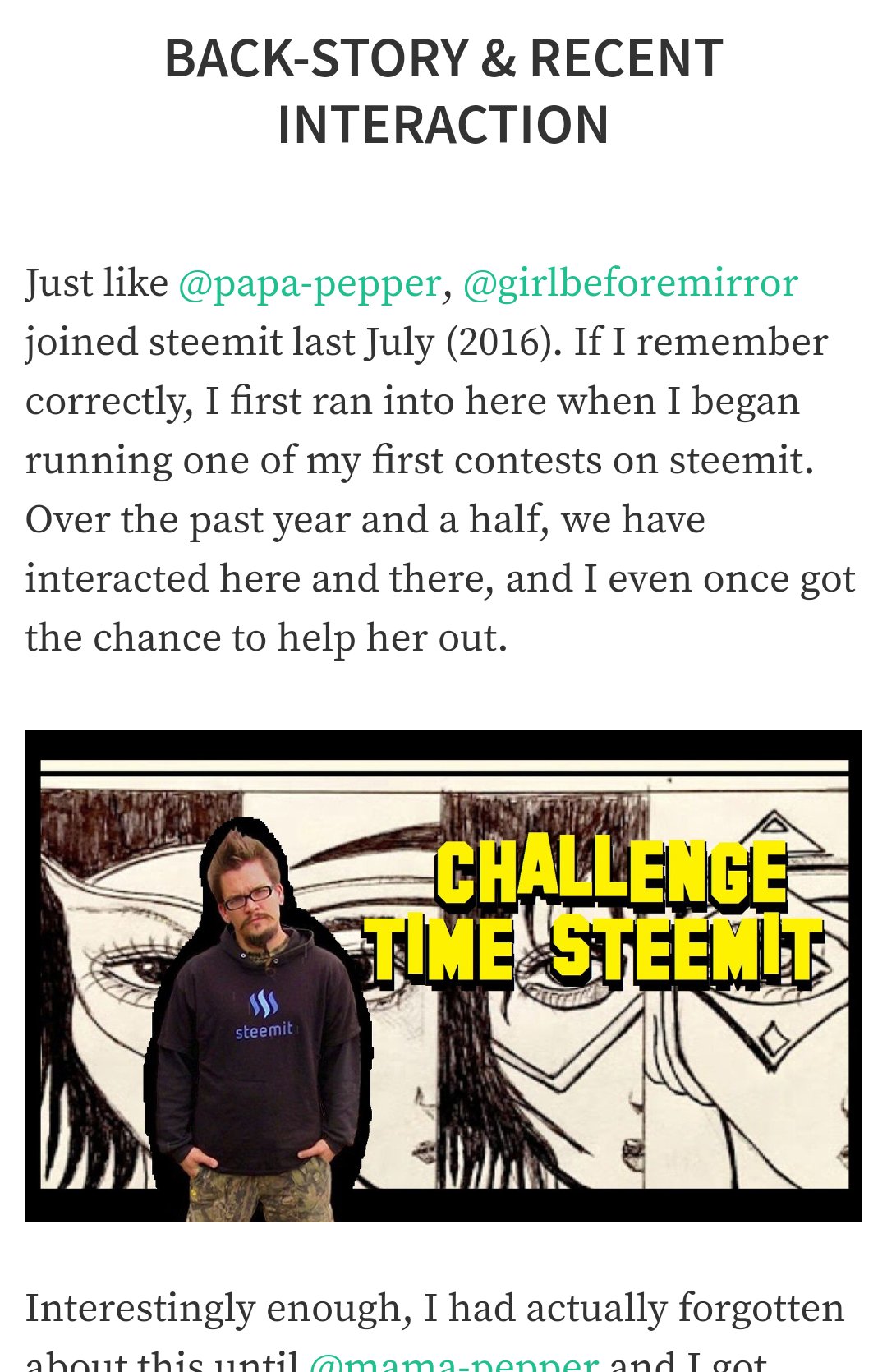 Last year @papa-pepper challenged the steemit community at large to a duel, helping to raise steem and SBD that went a long way towards pay off some of the medical bills that had been piling up. Similar to how he's stepped up again to raise money for @ARBITRARYKITTEN's "crypto-jeep" (to which @girlbeforemirror gladly donated) -
(right: a screenshot from @papa-pepper's duel to help raise funds for @girlbeforemirror)
---
I would like to be bringing you an encouraging update, but the truth is @girlbeforemirror has not gotten better.
We don't know what to expect of the future, but we did have an expectation that with her diagnosis of Ehlers danlos syndrome, we would start to get some answers and direction from the medical community.
It has been a steep learning curve.
We have come to realise that there are considerable gaps, misconceptions and prejudice within the medical field.
So many of her illnesses stand alone as conditions that garner attention and appropriate treatment. Under the guise of a connective tissue disorder however, we have faced multiple specialities that all repeat the same phrase it's not my area.
My wife @girlbeforemirror luckily has many years of nursing behind her. This has been a blessing and a curse for us.
Knowing you are at risk and still being at the mercy of arrogant ignorance is not at all easy.
She has been to hospital, both booked and via emergency almost a dozen times since that revealing post.
Every time she vested faith. She put every last drop of hope into it.
She tells me she is running out of hope... we all are. But then she gets back up and talks about trying harder and searching further.
I'm writing this today because yesterday she was told she had to be urgently admitted to hospital.
She is scared.
She doesn't know what awaits.
To many interventions by ill-informed doctor's have caused harm.
She is going in to rectify these harmful treatments.
She has been getting sicker and sicker at home. We have little choice but to hope that this one knows what he is doing.
---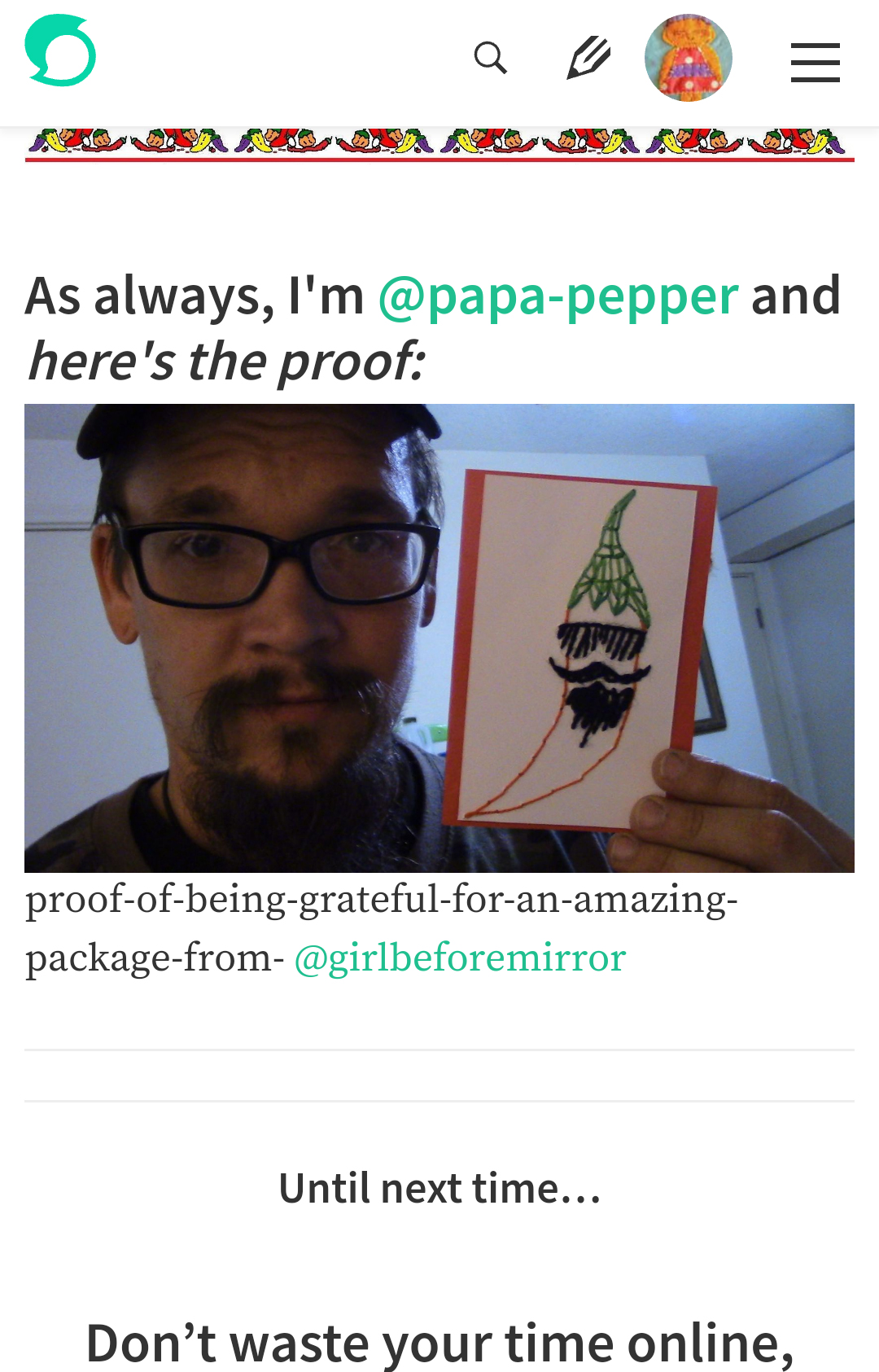 A screenshot from the gift package @girlbeforemirror sent to @papa-pepper and his @little-peppers
---
@girlbeforemirror mostly posts poetry and art on steemit.
She occasionally mentions her sickness but does not communicate the full extent of our situation.
A steemit post takes a huge amount of effort from her. It hurts and it tires her. But she continues because she feels she has very little else left.
@girlbeforemirror will be away from me and our kids for around a week.
This separation kills us. But we are cautiously hoping it will make a difference for the future.
Please continue to support and follow her.
I know it means the world to her.