[Blood-type-A Elimination Diet] Day's 10 & 11 - Breaking Out - and - Trying Nutritional Yeast
Another day, another quick and easy (and filling) oatmeal (almond milk, maple syrup, pecans) breakfast.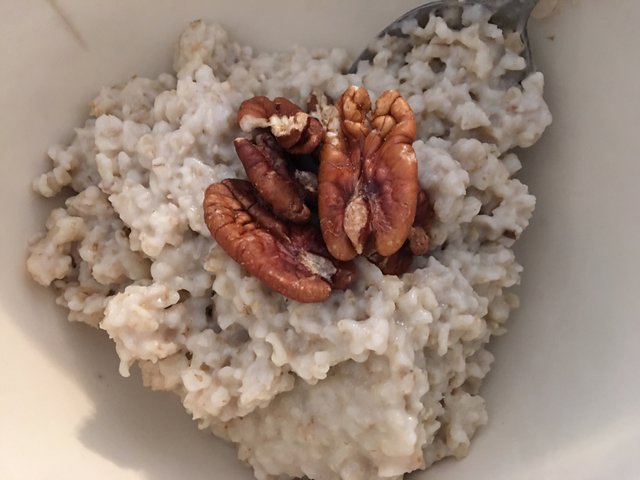 I was working today and needed a little pep or maybe a soothing ritual. Coffee was out. So it had to be tea. Coffee is allowed on the type-A diet but I'm trying to break the habit so my energy can come from within again.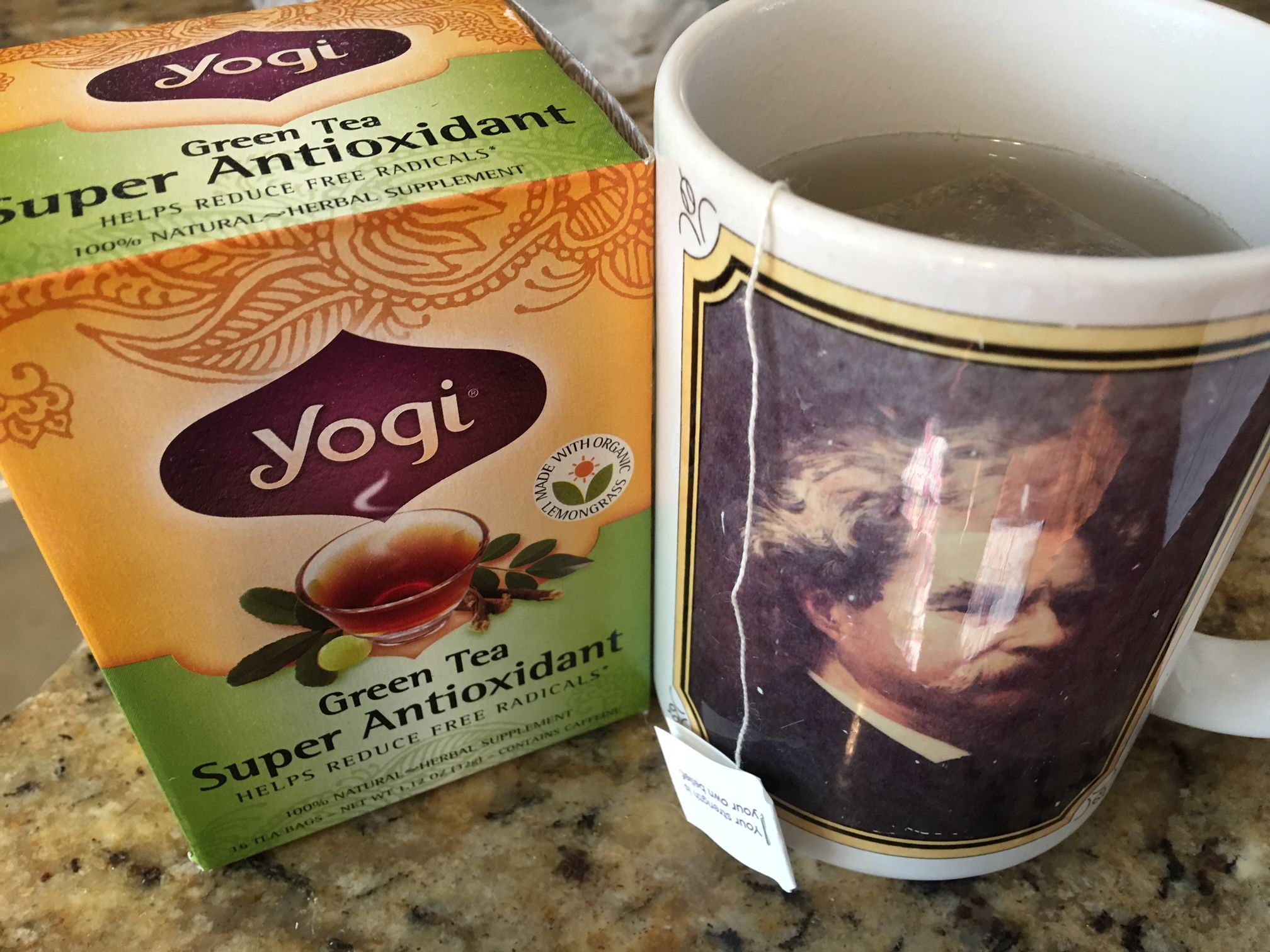 While I worked from home and the kiddos were out of the house I prepared a huge amount of rice and quinoa so I could have leftovers later. Since I was still swooning over that vegan alfredo sauce recipe from earlier in the week, I made that too. You can see it on the side but I ended up using WAY more than that.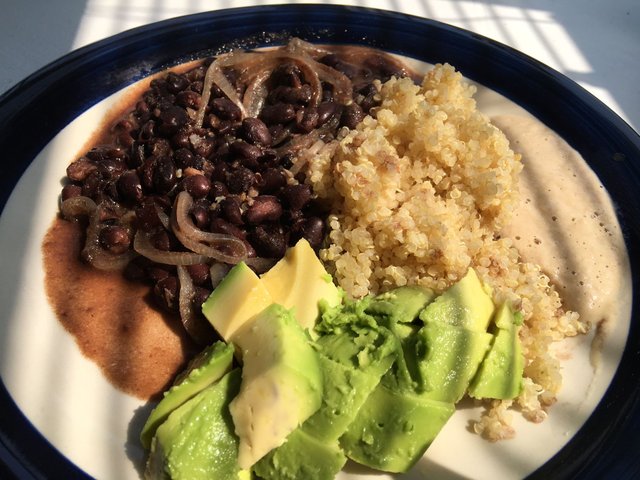 I juiced half of a pineapple, 1 beet, 1 apple, 1 carrot and ginger. I would drink this every day if I could.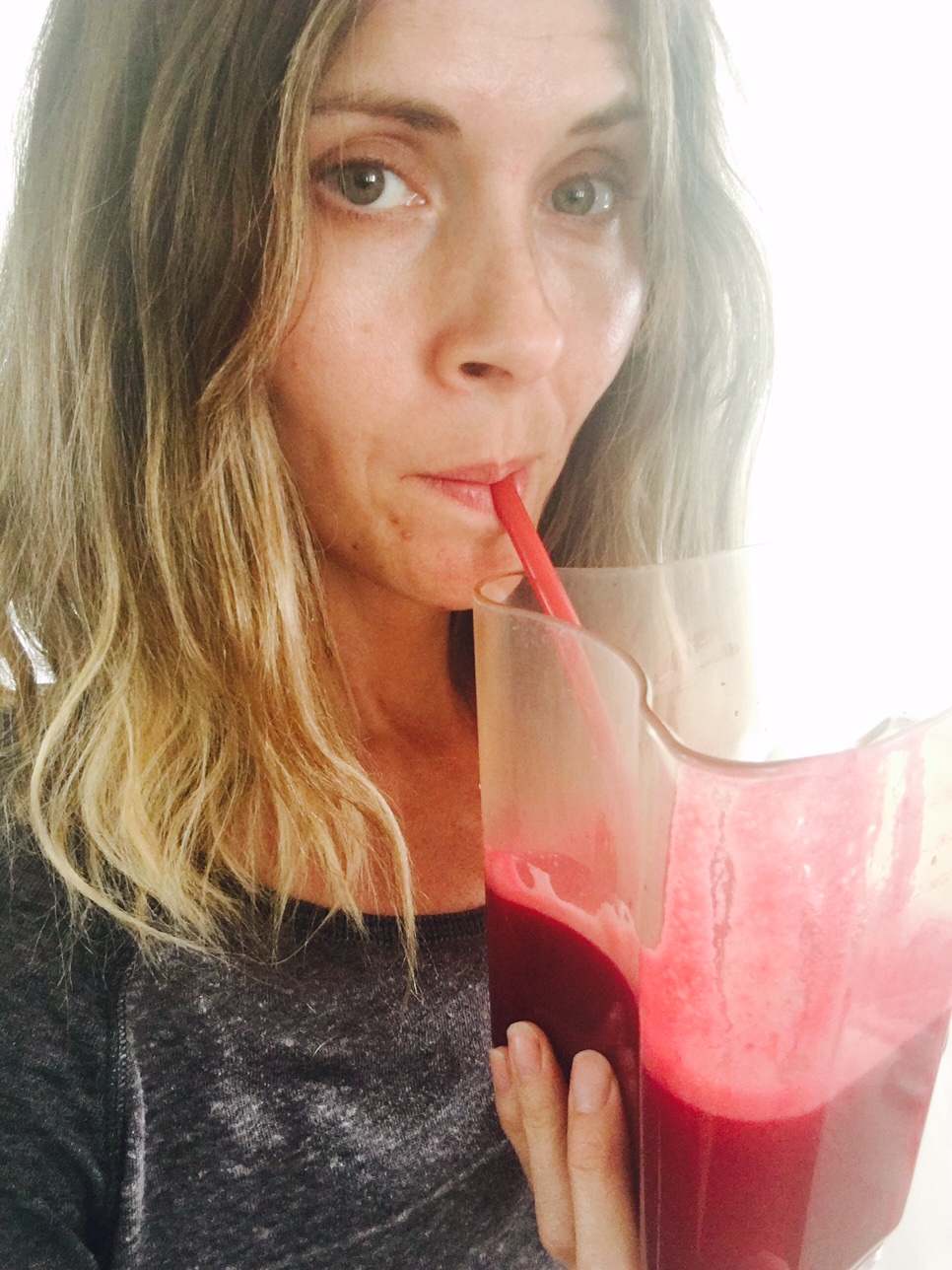 Later, I went to a friends house. It was around dinner time so I threw together my left overs (with "alfredo" mixed into the quinoa) and headed out. They had steak and fried potatoes. I had this.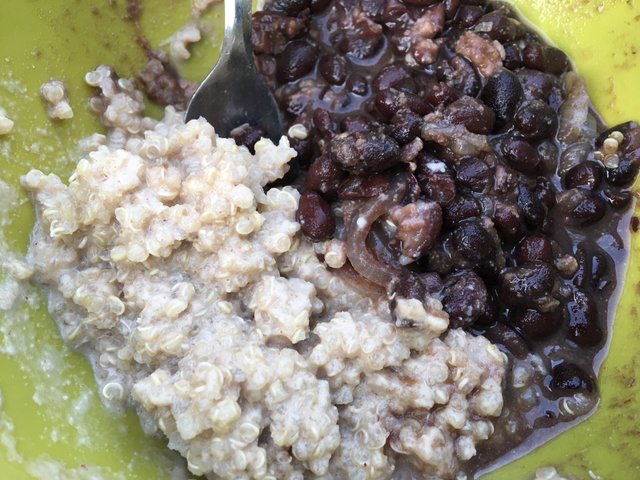 Later in the evening I was hungry while writing a different steemit post so I had this pear.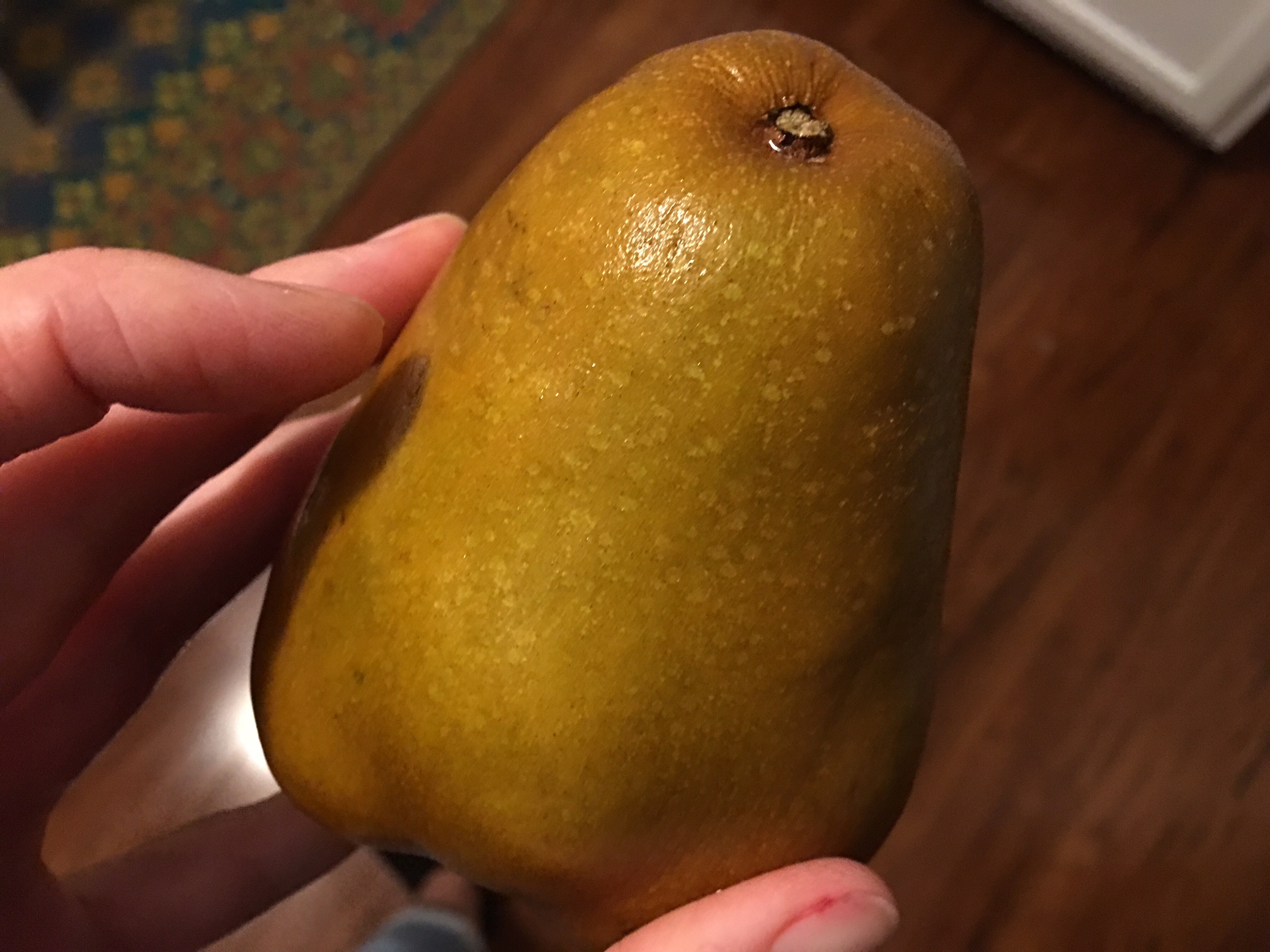 I have to admit that I'm concerned at this point about what is making me break out. I'm not consuming soy (even though type-A's can) because I know that (and flax seed) breaks me out. I'm wondering if its too many walnuts or pecans. So curious.
Day 11
I'm out of oatmeal and seeing if I shouldn't lessen the amount of pecans/walnuts I'd been having with oatmeal. So breakfast today was this delicious watermelon. I love getting full AND feeling like I'm hydrating too.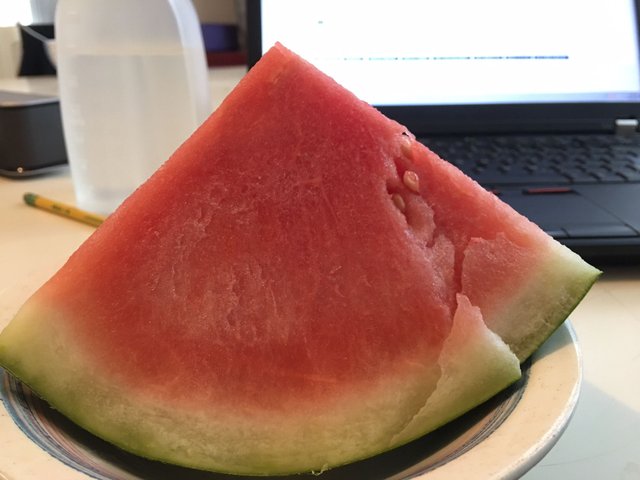 Lunch was leftovers. Quinoa and "alfredo" (onions, garlic, veg broth, nutritional yeast, pecans) with black beans.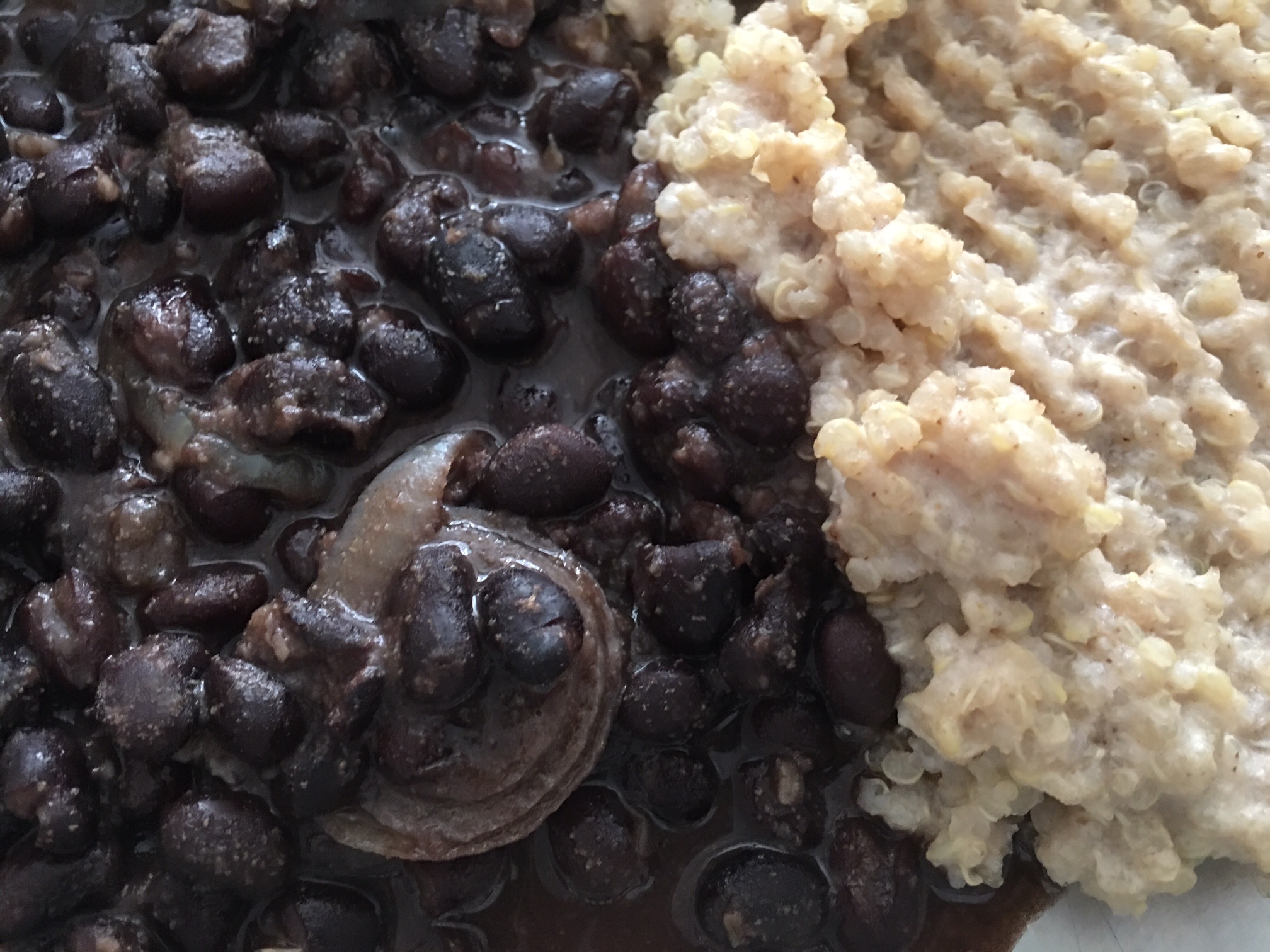 Later I was craving dessert so I had apples and peanut butter. It was so satisfying that I ate two!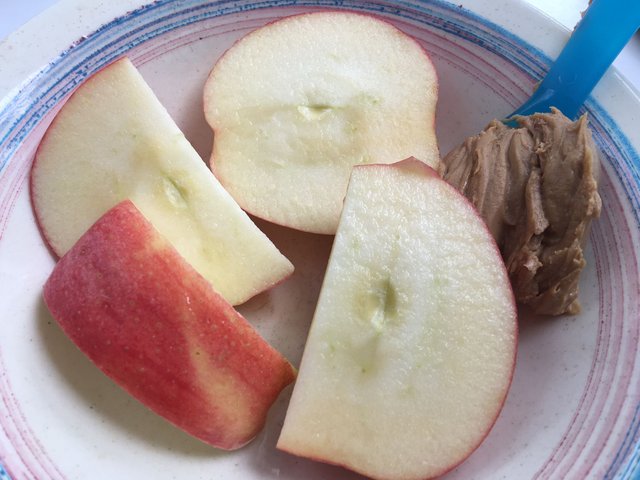 Dinner was sushi again. It's so easy. I made fresh rice so it wasn't dry and I could actually roll my sushi rolls. I didn't have any broccoli to roast which is my favorite thing to add but this was still satisfying. I ate more than pictured.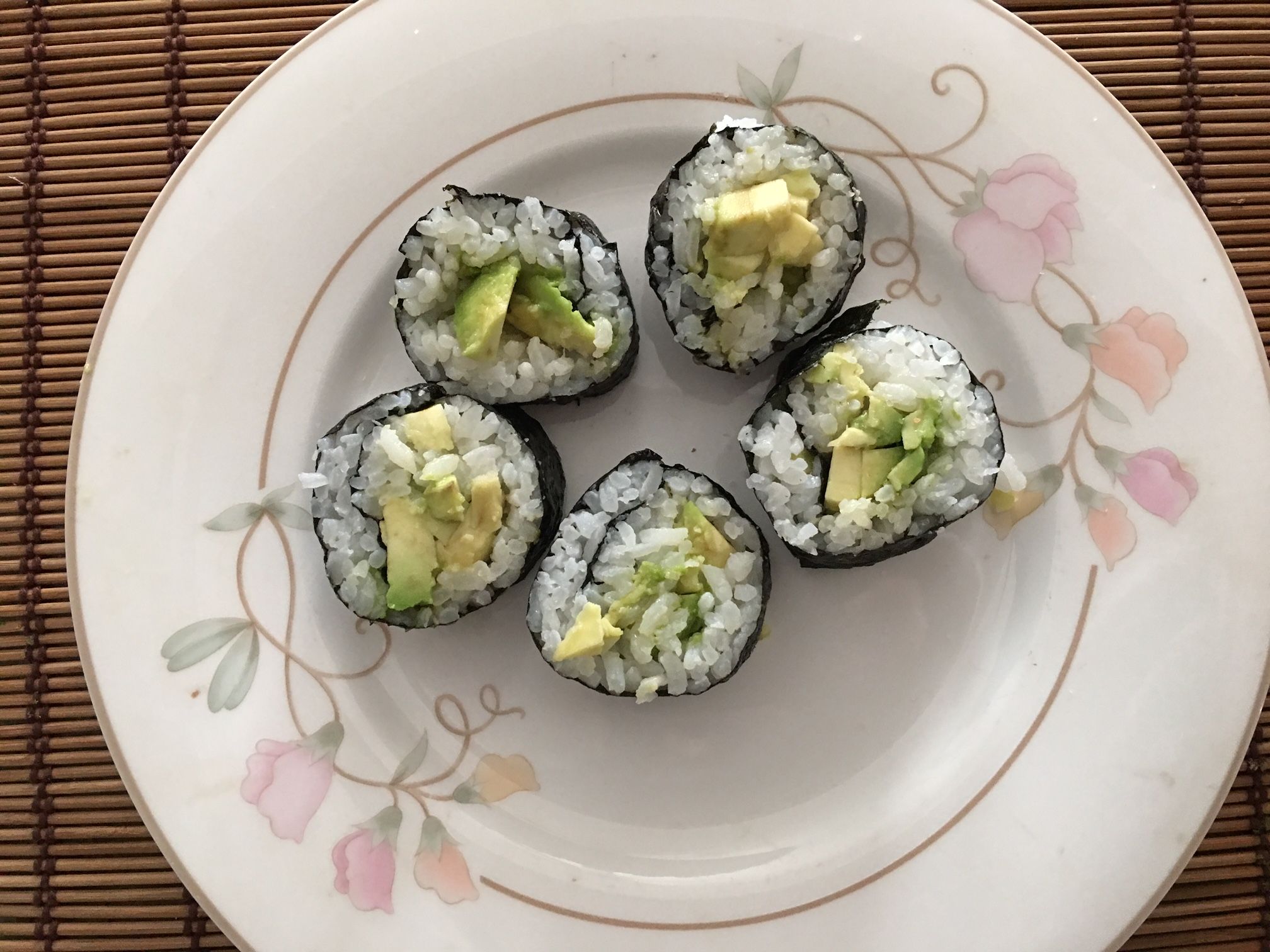 At this point, I'm feeling energized and not needing to nap during the day with the baby like I was doing before. I feel like the nutritional yeast kind of took my energy up a couple of notches. I don't know if it's type-A approved, I figured I'd eat it and see what the effects were. I think feeling energized is a good thing so it must be okay. I wish I could figure out what is triggering the break outs though.
Thanks for reading!!
Off to day 12