One of the reasons I decided to major in computer science was to fund my dream of becoming a hip hop artist. I had a pretty skewed view of the the working world and my thought process was that most adults hated their jobs. I figured that I would need to find a job that I would be able to do for 8 hours a day and not totally be totally miserable.
Programing allows you to be creative and gives you a sense of accomplishment. When you finally piece together lines of code to perform a given task it can make you feel like superman. Given the gratification that programming provides I decided the best course of action would be to pursue this major.
2007
In 2007 I was 4 years out of college and working on contract with the Federal Aviation Administration (FAA) through a government contracting agency.. The job was decent but the cost of living in D.C is high. Even though I was pretty much living check to check I decided that I needed to fulfil my soul urge and create album. I had been living in D.C for about 4 years I really didn't know much about the hip-hop scene. However I ended up finding out about this recording studio called Listen Vision right outside of Howard University.
As most of you know studio time ain't cheap. I didn't know how to create beats either so I was really a the whim of the studio and their engineers. I ended up working out a deal to where they would let me select a beat and record the track for as long as I needed for $500 per track. Over the course of several months I recorded 13 tracks and created my first album.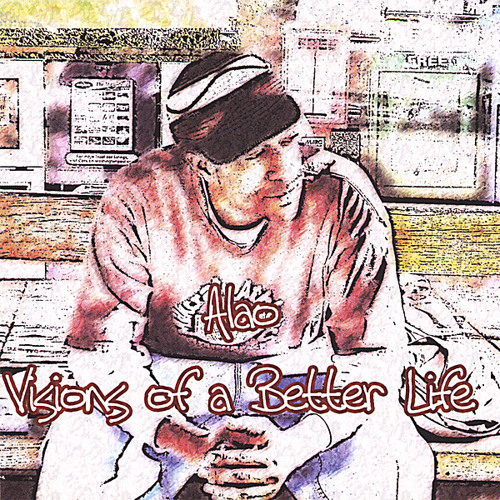 Total cost was about $6,500 and I put it all on a credit card. After hitting up open mics and selling my CD through CDBaby I ended up probably earning less than $100 dollars. After talking with a tax attorney I realized that I could not write the cost of my album off on my personal taxes. I created Are Times LLC which a play off of my first name (Arelowo) and the first lines of Thomas Paine's article The Crisis.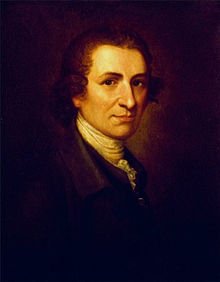 THESE are the times that try men's souls.
Thomas Paine is one of the founding fathers that really doesn't get a lot of credit
2008-2009
Since I didn't make much money from trying to sell it the traditional way I figured that I needed to change my tactic. Since I was a developer I determined that I should be able to sell my music online and have more control over the sales. I ended up finding this script from MaianScriptWorld called MaianMusic that allowed you to sell your music through paypal. It was written in PHP and given that I had a background in Java and C++ I was able to pick up on PHP pretty quickly.
The script was stand alone but I felt that I needed more so I started looking for a content management system (CMS) to create a more comprehensive site. I looked into a couple of CMS's and settled on Joomla. I learned Joomla's complicated system and eventually integrated MaianMusic with Joomla and started giving the script away for free. I spent a lot of time fixing bugs, helping users set up the component and recovering from hacker finding exploits from the open source components that I integrated into the project . It also didn't help that Joomla was constantly changing and I had to upgrade the project multiple times. I ended up stopping support and abandoned the project all together.
2010-2011
I ended up working at a new federal agency for this software company called Mega. This is where I met a small business owner who needed his website created and it so happened that he needed someone to help create his website using Joomla. In turn he told me about an opportunity to do IT Staffing with the local D.C government. It required me to get a certification that was only given to small business in D.C. His company was in Virginia so he was not eligible to submit candidates. I had my company Are Times LLC but I didn't do anything with it for over 3 years. I changed my articles of incorporation to be more It consulting focused. The process to get the certification and associated insurance requirements cost me close to $5,000 dollars. I figured if I could get one person hired I would be able to make up the cost plus get a nice profit.
All of the work was 1099 so if the bill rate was $90 per hour I could pay the consultant $80 per hour and pocket $10 dollars for every hour that they worked. If someone worked for a year I would I could get about $19,200 dollars (1920 is the average amount of hours a person works in a year). So I started scouring the internet searching for resumes and posting jobs on Craigslist all while working my day job. When it was all said and done I submitted over 100 resumes and had conversations with every candidate that I submitted and none of them got hired. I think I had a total of two interview request and one guy didn't even show up to the interview.
At this point I was about to just call it a loss and suck up the fact that I wasted $5,000. Then I got a message from a job post that I had for a 3 month project on craigslist. This retired air force MIT graduate responded to my job posting!!! I figured if he was not able to get this job then the system was rigged. I submitted him and he ended up getting an interview and after a couple of days he got the job!! I was excited and figured that I would be able to recoup some of money that I put into getting the certification .
To my surprise they extended his contract and when it was all said and done he ended up working over 3 years on this contract. At that time I also quit my day job and starting contracting myself out as a consultant. I ended up staffing two more people over the course of 3 years and was able to get some good passive income on top of the projects that I was working on.
2011-Present Day
For the past 6 years I've worked as an independent contractor providing services to government agencies and private clients . Being your own boss has it's advantages and disadvantages. For one you have to constantly look for projects and new opportunities. For the most part things fell in place for me so I didn't have to do to much business development. It also allowed me to spend more time with my kids when projects allowed me to work from home. The IT staffing that I did for the D.C government eventually ended and the consultants that I had working for me moved on to bigger and better things. As of this year I went back to working full time but given the experience that I had as an independent consultant I was able to find a job that allowed me more flexibility. Are Times LLC is on the back burner for now but who's to say what the future holds.
What I learned
I think it is important to follow your dreams however the journey is more important than the end goal. I had a specific plan on how I wanted reach my goal but the universe rerouted me and gave me a different option. I still enjoy making music but my priorities have changed now that I am older. I think having children has been a big part of it.
The lifestyle of an artist especially in hip-hop is not conducive to raising children. I prefer being able to spend time with my children than being on the road all the time. However if it wasn't for my love of music and me making my album I don't think I would be where I am at now.
I've included a track that I recorded recently that brought me back to steemit. If you made it this far thanks for reading.
ED9373