After RBI Ban Indian Cops are Trying to Sell Bitcoin Which They Have Seize of 11 Crore Rupees
As we all know that indian bank rbi has stopped all transactions and dealing for cryptocurrency on 5 april 2018 was the deadline .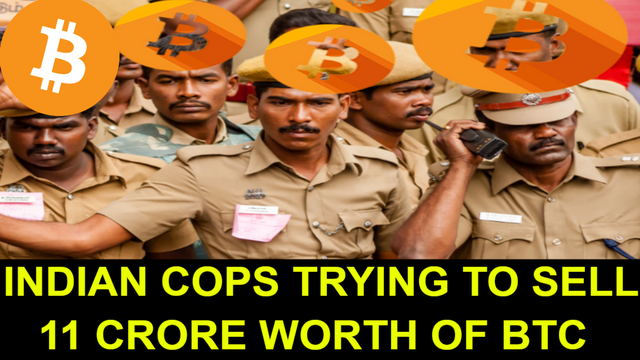 Indian police has seized 237.7392 bitcoins and 92.1 ethereum from the accused.
Now indian police and authorities who have seized bitcoins and other cryptocurrency want to sell them despite rbi ban
indian Supereme has allowed them to sell 11 Crore worth of bitcoins.
Most of indian exchanges stopped withdrawl and deposit inr some of them biggest exchanges are zeb pay and coindelta
bitbns ethx.in.
Despite rbi ban zebpay is trying to shift their exchange outside india far away from india's juridiction.
Wazirx exchange is on the way to start p2p transfer of inr .
Some of other exchanges are also working on other alternate method.