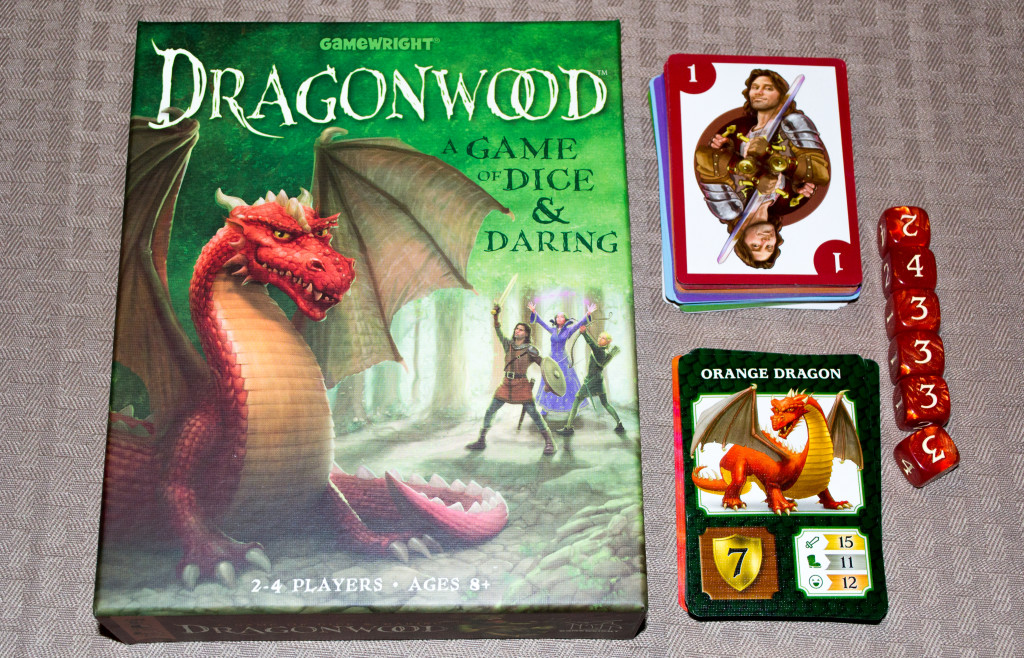 So, I mentioned I'm at this party that my family has been hosting for 25 years. That's longer than a good chunk of you have even been alive. A lot of our social time time is spent playing card games and board games (usually with a bit of drinking and cooking tossed in). We're always on the lookout for good game so I thought I would give a quick shoutout for this game: Dragonwood. It's by GAMEWRIGHT.
Luck Vs Skill
I like raw strategy games. I like games that have a lot of luck less than I like pure strategy games. That said I'm willing to play luck games because it gives my kids a better chance to win. This game actually has a healthy dose of both luck and chance.
Rule mechanics allow you to set how much luck you're going to use in any given roll. That's actually pretty cool. You can strategize around conservative play and limit chance or play aggressively and maximize chance. Your ability to control how much luck is a factor along with some really easy rules makes it a winner for me.
Goal
Get the most victory points. You win if you have the most. Alternatively the game ends when one of the decks has been played through twice or when the two dragons are dead captured.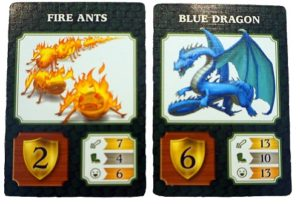 The monsters come in different difficulty levels. The higher the number the higher you have to roll to capture them.
There are some magic items in the deck that help you capture those cards.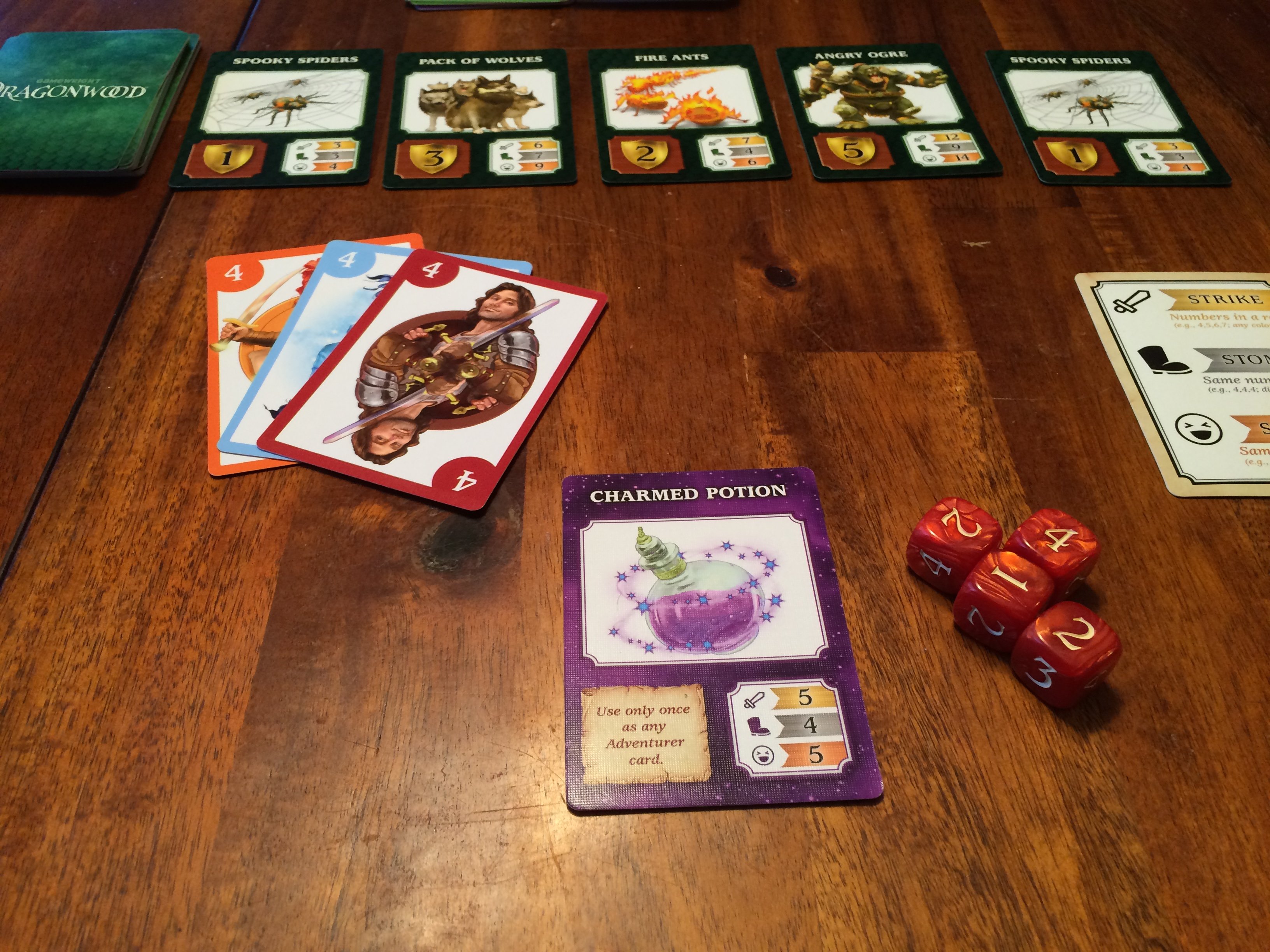 Two main choices
Every turn you are presented with two main choices. Draw a card and restock your hand or attempt to capture a monster. While play started a little slowly while me and my kids tried to figure out the rules of the three capture attempts it eventually became quite fast. Turns would take 15 seconds or less on average. That's because there is a very simple turn mechanic!
It's fun for me, other adults, and my kids
My kids have beat me, I've beat them, and other adults have played, had fun, and seem to enjoy the game. I know this isn't a full rules review, but to me it's more of a game endorsement. If you're looking for a good intro into gaming that's fun for adults and kids then Dragonwood has you covered.