Yesterday on our way home from Tyrol we stopped off to visit Liechtenstein and its capital Valduz. 
Have you every heard of this country? It's a unique place as I'll explain.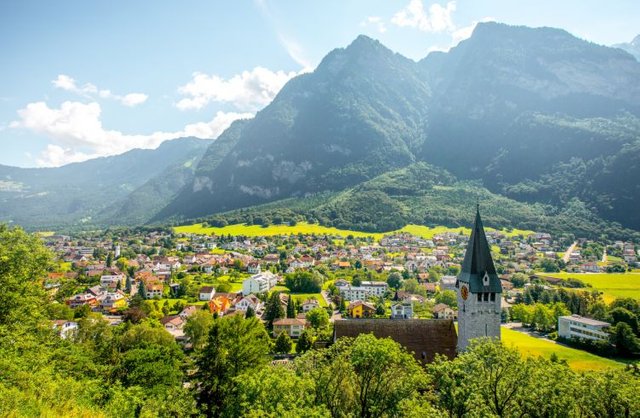 Photo credit. All other photos mine.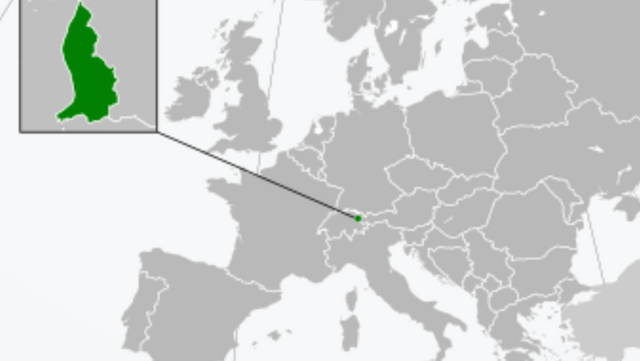 Here you can see where it is located within Europe.
Some Facts About Liechtenstein 
It's one of only two doubly landlocked countries in the world as it is completely surrounded by other landlocked countries, Switzerland and Austria.
It is the 6th smallest independent nation in the world with an area of just about 160 square km.
It is one of the richest countries per capita in the world and is known as a tax haven for billionaires.
Unemployment is one of the lowest in the world at 1.5%
It is a member of the United Nations but not the European Union.
It is a Constitutional Monarchy headed by a prince Hans-Adam II
The population is only under  40,000
The language is German
It has one if the lowest crime rates in the world and anyone who receives a sentence of more that two years is transferred to Austria.
To become a citizen you can apply only after 30 years of residence. If you lived there before age 20 those years count as 2 years. You must though, renounce your original citizenship.
It became an independent nation in 1866.
Here Are a Few Photos of Valduz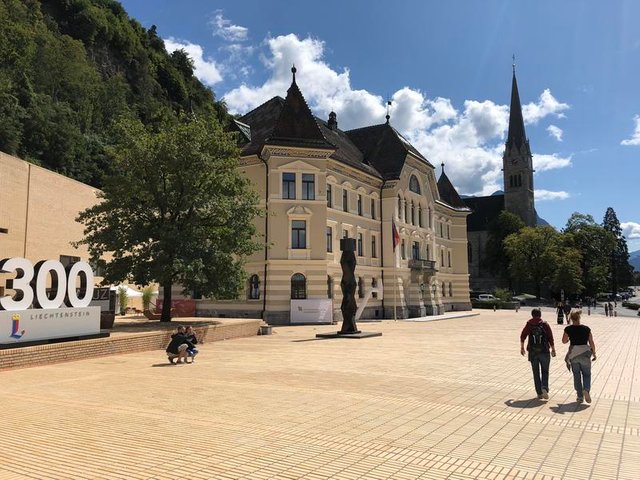 Here you can see one of the main squares of this immaculaty kept town!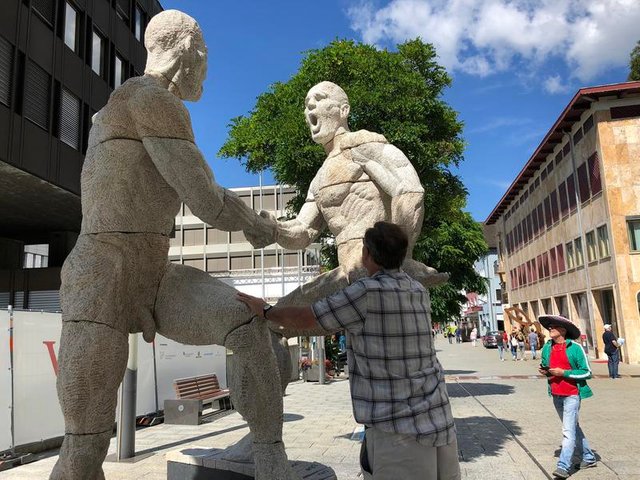 That's me looking up at one of the dozens of sculptures that line the pedesrtrian area!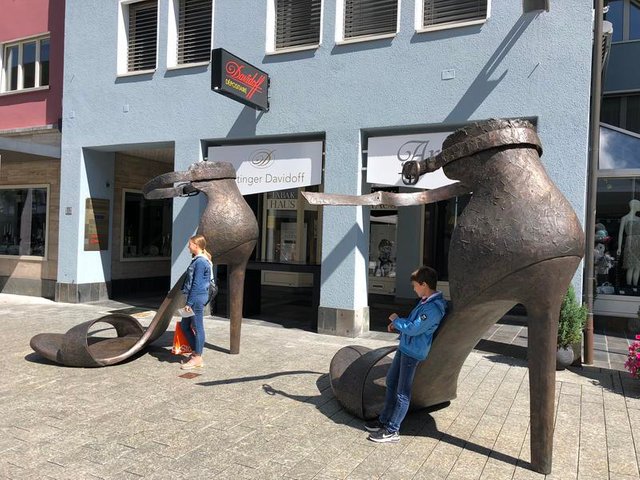 Here is another very large sculpture which attracts all those who pass it!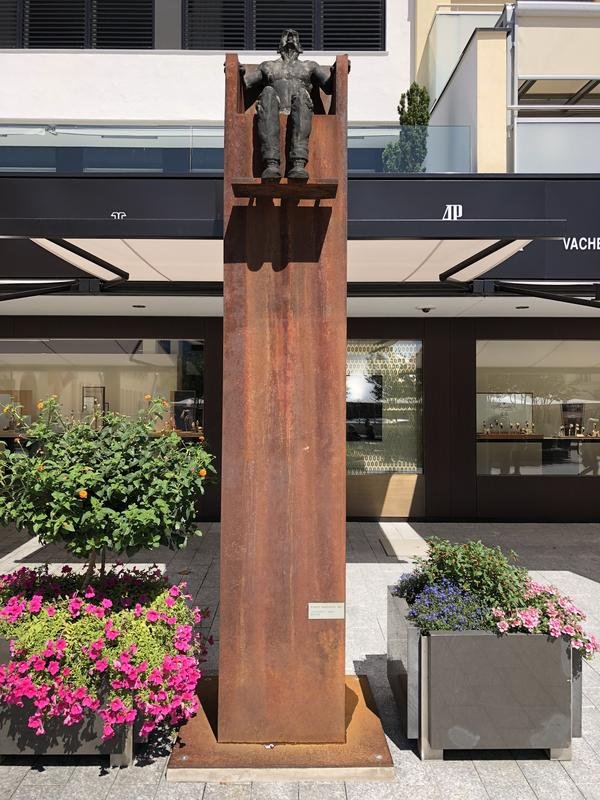 There are many weird and wonderful things to look at in Valduz!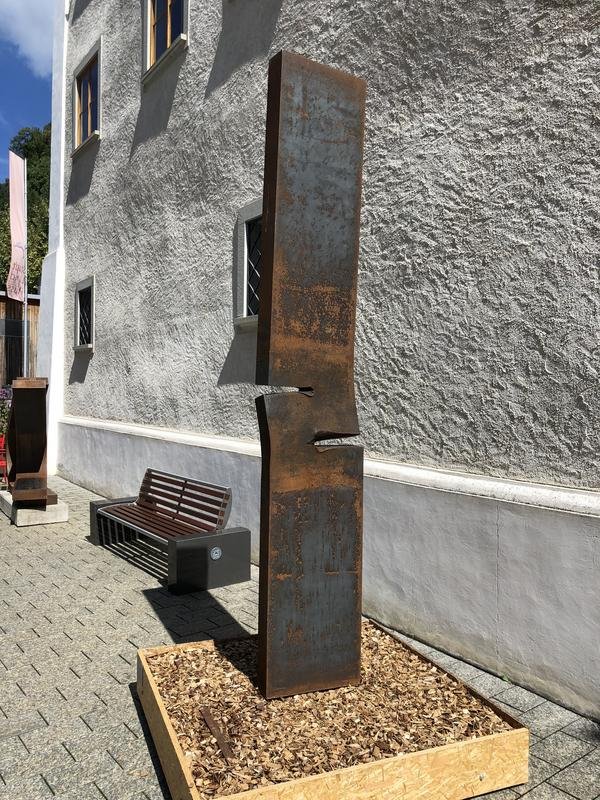 Many of the sculptures feature rusted steel which ceates many shades, textures and patterns.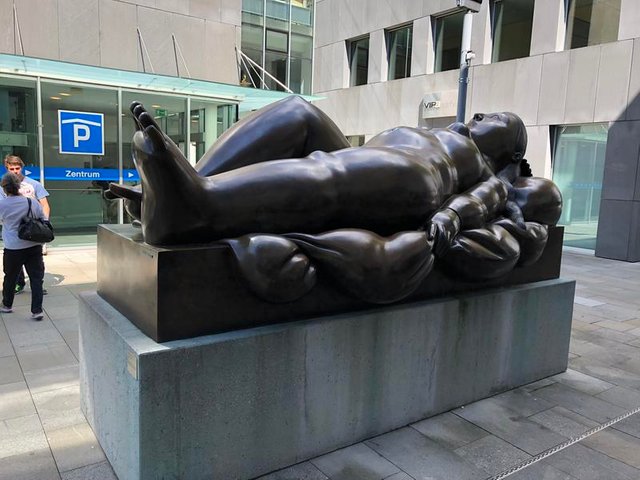 Here is another one of the very large works.
I hope that you enjoyed this visit to the small but fascinating country of Liechtenstein!
Until next time,  
@kus-knee (The Old Dog)