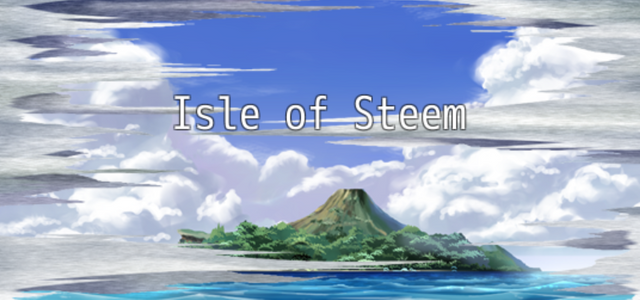 Thank you all so much for the support, comments, and encouragement that you've all given me for my first RPG, Isle of Steem. Want to learn more about Isle of Steem? Read this post. Or, the the brief version:
After getting your brief introduction from our nameless NPC in the starting area, you enter the barren world. This area represents making your very first introduction post.
With a low Reputation (level), you must fight off an army of Introduction Bots. From this moment on, it is evident that something is going on in the Block Chain, and something isn't right. Are you the hero that will save Steem?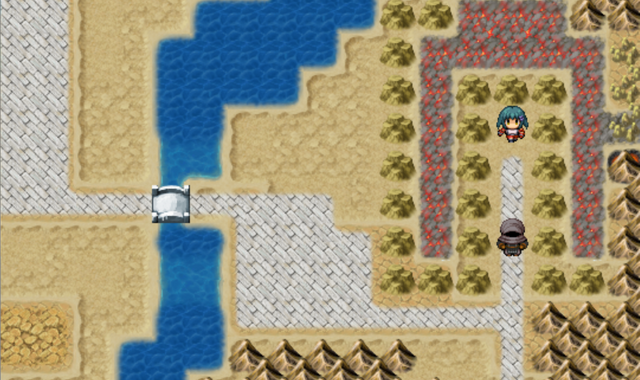 Want to watch me struggle developing the game?
Stream 1
Stream 2
Want to play what I've made so far? Go to GitHub
---
This post serves as a way to take stock of the NPC requests so far and reveal some of the other plans that I have for the game, it's settings; and quests.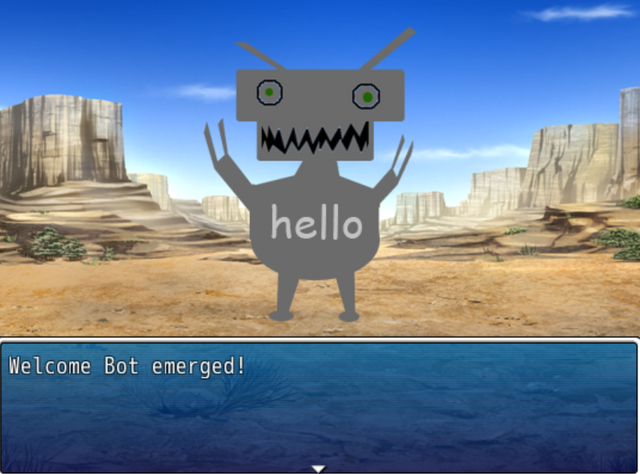 The NPC List (So Far)
Implemented
@scrawly - A Red Monster with Shar Teeth who likes to bite adventurers.
Scrawly is fully implemented in the game, and taught me a good listen about pathfinding as I was designing the map. Scrawly's character managed to corner my player character and proceeded to chomp their entire life away. Watch out for this NPC if you encounter them in the game!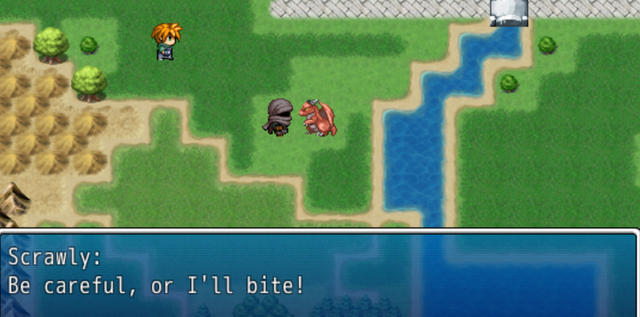 In Development
@ryivhnn - Our zoo keeper. Her gorgeous upgoats have escaped, and you must help her get them back. There'll be a quest to go with @ryivhnn's NPC character. She appears early in the game.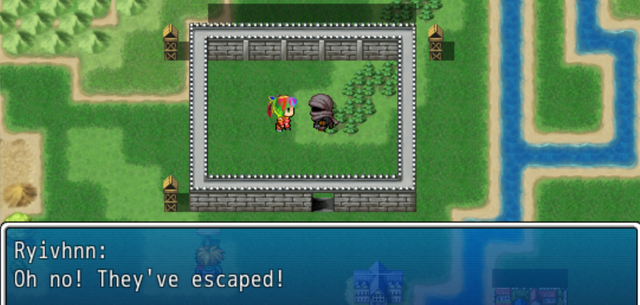 @wildflowerjessi
- Wears a yellow jacket, and allows the player to get a Henna tattoo (I have an idea to implement a side quest for this, to enable a permanent stat upgrade due to the henna tattoo)
Not Yet Started
@shai-hulud - A quest item for the "Phisherman", inspired by the Great Sandworm of Dune, this NPC will taunt the player, but have an enmormous amount of health, until you use the "Phiserman's" hook on them, so that he can catch some redfish.
@trummpan - wants to be a boss of some sort - more details to come.
@doctorcrypto - A doctor where the only cure is more Steem.
@cryptogee - To be determined.
@twotripleow - A gangster NPC. Be Careful, they might break your knees.
@lordnigel - A drunk merc for hire in the pub. There'll be a sidequest and some comedy to be added here. I don't want to spoil the secret I have in store. :)
@gibic - A skinny, unhealthy guy who is always smoking.
@ursa - A bear with a riddle. Solve it, and you can access an ancient tome that holds some dark secrets about the world.
@culgin - A random villager - they'll give an item out if the character is a above a certain strength.
@franciferrer - A motivational NPC, giving the player character advice and support
@chronocrypto - only graphics provided at this stage, function / dialogue TBD
@mazzle - Hands out endless beers. They can be used in combat to damage enemies.
@jlordc - "Better to reign in hell than serve in Heaven"
@BearOne - A bear in the woods.
@crystalhuman - A stoned dragon who continues to throw SBD at the party while in combat.
It isn't too late if you want to be a NPC. Let me know in the comments.
Player Characters & Classes
Classes
Content Creator: A typical fighter. They will have some devastating combinations of attacks as they grow more powerful, but can only attack using physical damage.
Card Master: DPS / CrowdControl - Based on the @steemmonsters fandom; this class will throw cards, use confusing attacks, and be a damage dealer.
Curator - A healer type
Steemvangelist - Someone who buffs the party, promotes Steem, and can only lightly damage enemies.
Playable Characters
Steemian Zero - You, the Player. Class: Content Creator
@o07 - An early game companion who attacks the enemy with Steem Monster cards (thrown) and can confuse the enemy party with his generous giveaways. Class: CardMaster
@mattclarke Class: Steemvangelist
Game Areas
These are just text ideas for the time being:
Location: Adelaide (where I'm from!)
Location: Rancho Relaxo
Location: The "Ban Fields"
Location: The @ausbitbank
Location: The ever changing city of @neoxian
Location: @curie head office
Location: @OCD head office
Monster Ideas
The Welcome Bots are implemented already.
"Nice Post Deer"
Downgoats (in progress)
Notable Steemians that will be included no matter what
@alexbeyman, @stitchybitch (You're going to have a very special role in a particular quest - I'll have more details soon!)
@drakos will be a mighty pirate.
@acidyo will exist as the owner of the OCD curation institute
@aggroed, as SteemMonster and MSP founder.
Many of the top witnesses will also feature in the game, as quest givers, or other key characters in the game's plot.
More to come - I haven't thought about this stuff very much.
If you like this idea: Please upvote, resteem, and encourage me with your support!