Gunpowder and Cannons at the Castle of Silves? LMAC #29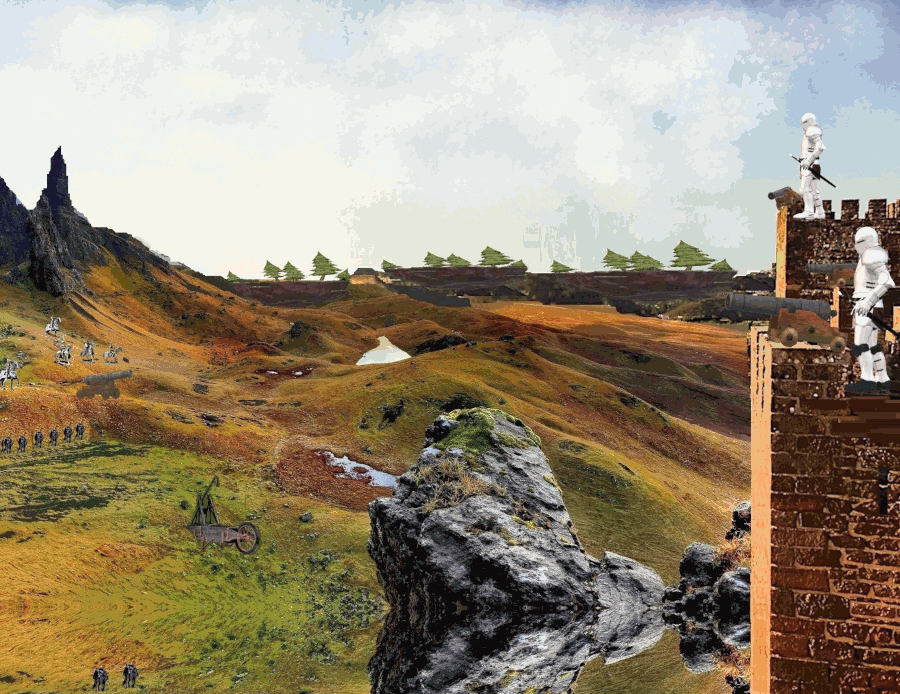 Pity our ancient ancestors, who depended on close, hand-to hand combat in order to kill each other in battle. This primitive state of warfare--where soldiers killed face to face--was never abandoned, but was enhanced with the invention of gunpowder.
Gunpowder enabled the development of weapons that killed from afar. The explosive energy of the powder propelled projectiles against an enemy with deadly impact. While hoist and hurl inventions had served this purpose previously, gunpowder opened new possibilities. Not only could assaulting armies place greater distance between themselves and the target, but eventually greater accuracy in reaching the target would be achieved.
---
Catapult, One Kind of Trebuchet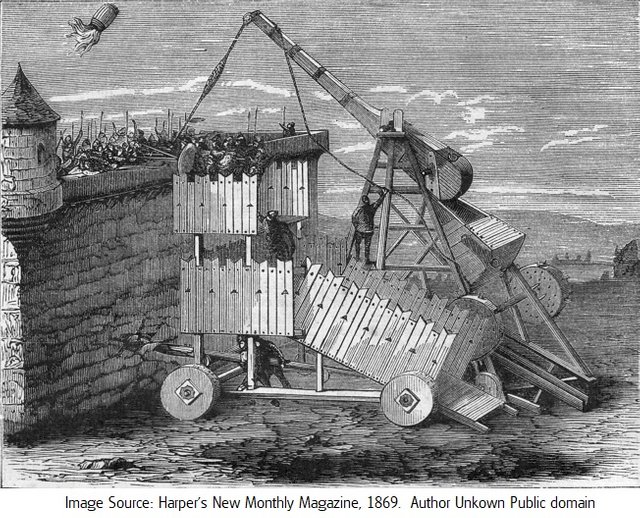 Trebuchets had previously been used to penetrate the defenses of an enemy. In the illustration above, the attacking force is shown hurling fire over the wall of a fortress.
A grim story about trebuchets has endured for centuries. The event was described by fourteenth-century Genoese merchant Gabriele de' Mussi. De' Mussi wrote that a plague-infected Mongol army hurled contaminated cadavers over the walls of the besieged city of Caffa. After that, the disease spread through the city.
However, some historians cast doubt on de' Mussi's account. Most especially they challenge the theory that this incident was the origin of plague in Europe. What is certain, is that plague did come to Caffa, and that it did spread to surrounding regions.
---
Shaka's Contest
---
What does all of this have to do with @shaka's Let's Make a Collage Contest? This week @shaka offered a picture of the Castle of Silves, which is located in southern Portugal. Like all castles of the time, the Castle of Silves was a fortress. The castle was conquered, regained, and reconquered several times over a span of centuries. The battles for the castle seem to have ceased in 1242, during the reign of Alfonso III, King of Portugal.
It's not likely cannons were used in the 1242 battle, because several sources place the use of cannons in Europe in the next century.
Alfonso III is said to have restored the castle and its grounds. In the eighteenth century the structure was severely damaged by an earthquake, but since then has been carefully reconstructed in a number of projects.
---
@Shaka's Picture: The Castle of Silves
---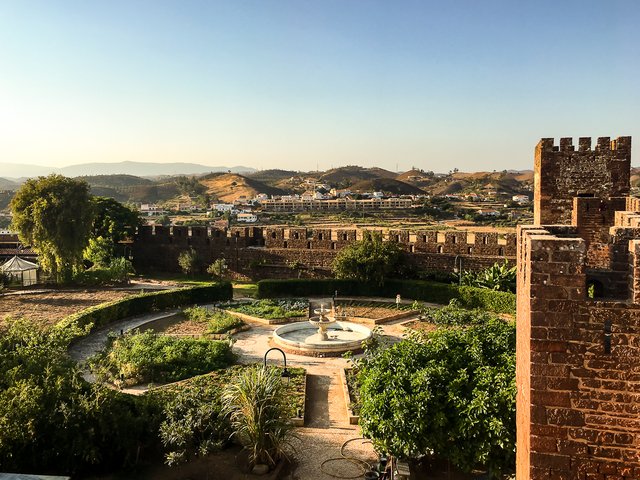 ---
---
---
Gunpowder
---
Although gunpowder changed the character of war, this was not the intention of its inventor. The story of gunpowder's origins offered here (I'm not sure how much is apocryphal) is provided by Live Science.
Potassium nitrate, the basic ingredient of gunpowder, had been used medicinally for centuries. One day, in the ninth century, a Chinese scientist was experimenting with the nitrate and happened to mix it with sulfur and charcoal. The explosion that resulted is said to have burned down the gentleman's house.
---
---
---
Early Cannon, Bronze, Yuan Dynasty, China 1332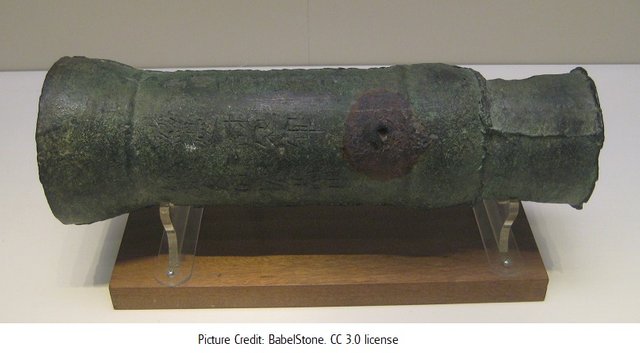 ---
Cannonballs were simply heavy metal orbs that were flung against the enemy with force. This solid metal orb was called round shot.
---
Round Shot Found on Board the 16th Century Carrack Mary Rose
---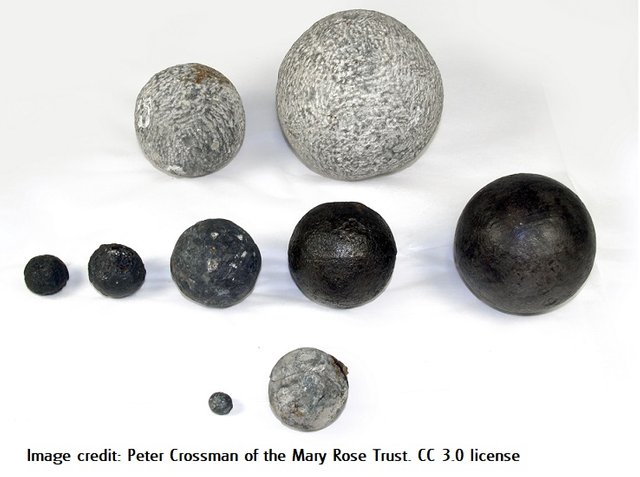 ---
---
Eventually, round shot evolved to have a more tailored silhouette and was filled with explosive material. Hence, the shell was born. The shell had great accuracy and deadly effect. It exploded on contact.
---
The Cannon Today
---
The cannon has been retired, but its offspring, the shell, is very much in use. The shell now carries something called a payload. There are many types of shells, including high explosive, anti-tank (HEAT) shells and armor piercing, capped (APC) shells. War has certainly benefited from science and technology.


I guess I should apologize to my readers for taking them down a path through war implements, but it's hard for me to see a medieval fortified castle without thinking about the reason for those fortifications.
---
Thank you @shaka for hosting another #letsmakeacollage. This is a great opportunity for Steemians to express themselves creatively and to enjoy the creative efforts of others.
Contest and rules may be found here.


All elements in the collage are in the public domain. These include:
1.Cannons, trees and warriors on the castle walls: Paint3D
2.Trebuchet and cart(foreground, blown up)
Pixabay
3.Landscape Pixabay
4.Knight on horsebackPixabay
5.Knight on horsebackPixabay
6.Knight on horsebackPixabay
7.GIF and effects were created using GIMP
---
Of course, none of this would have been possible without @shaka's picture.


Thank you for spending time with me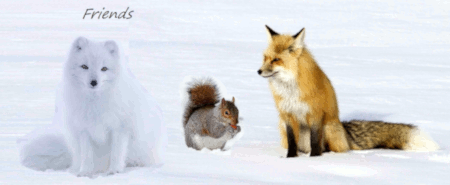 Steem on!

Some Sources Used in Writing this Blog
---
The Mughal Empire at War: Babur, Akbar and the Indian Military Revolution
http://jarodsforge.blogspot.com/2008/08/whats-difference-between-catapult-and.html
https://wwwnc.cdc.gov/eid/article/8/9/01-0536_article
http://www.montana.edu/historybug/yersiniaessays/broughton.html
https://www.castles.nl/silves-castle
https://biography.yourdictionary.com/alfonso-iii
Medieval Iberia: An Encyclopedia
https://www.revolvy.com/page/Castle-of-Silves?cr=1
https://www.livescience.com/7476-gunpowder-changed-world.html
http://www.thepirateking.com/historical/cannon_projectiles.htm
https://www.britannica.com/topic/Mary-Rose-English-warship
https://www.marinersmuseum.org/blogs/civilwar/?p=2248
http://www.navweaps.com/Weapons/Gun_Data_p2.php
https://panzerworld.com/anti-tank-ammunition#high-explosive-anti-tank