Life near the Sukhona River is not only within the city limits, but also far beyond its borders. Of course, it is not so active, but even for 10-15 km from the city, people are scattered all over the coast.
Basically, of course, these are fishermen or, in rare cases, just people having a rest.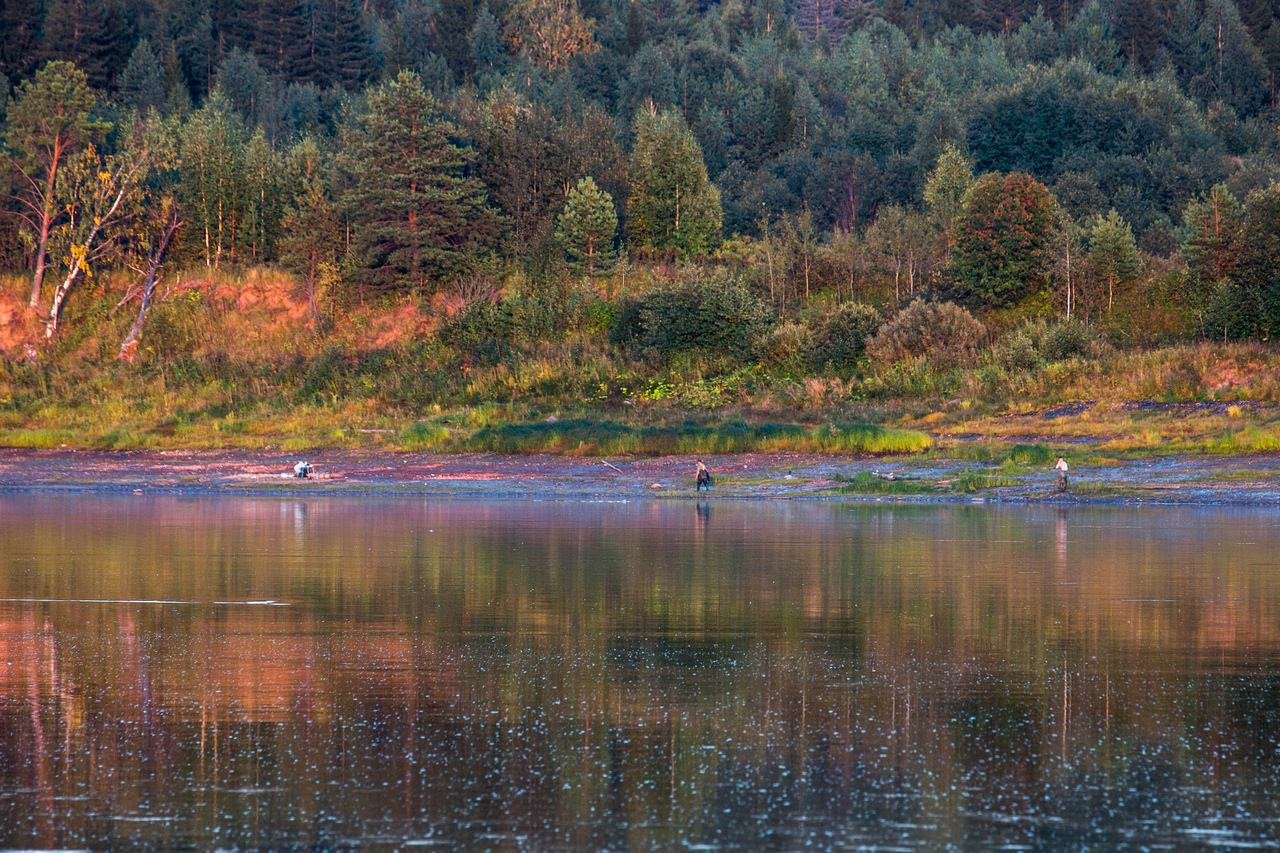 The swimming season is long over, therefore, except for the fishermen, there is no one else on the river.
The Sukhona River has many turns throughout the course of the current. There is no such place where it would be possible to observe a straight bank stretching away into the distance.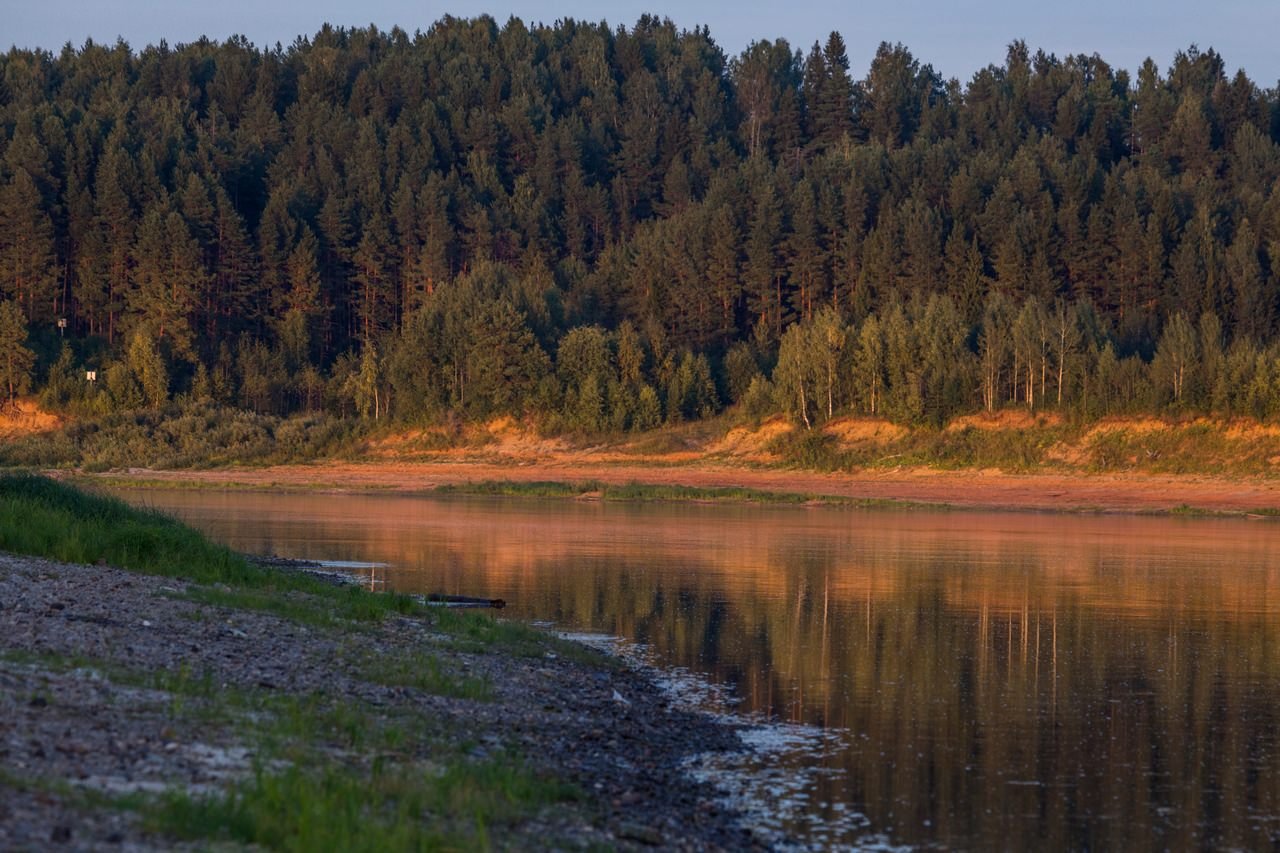 The beaches are not always steep - more often they are more gentle with trees or bushes growing close to the water.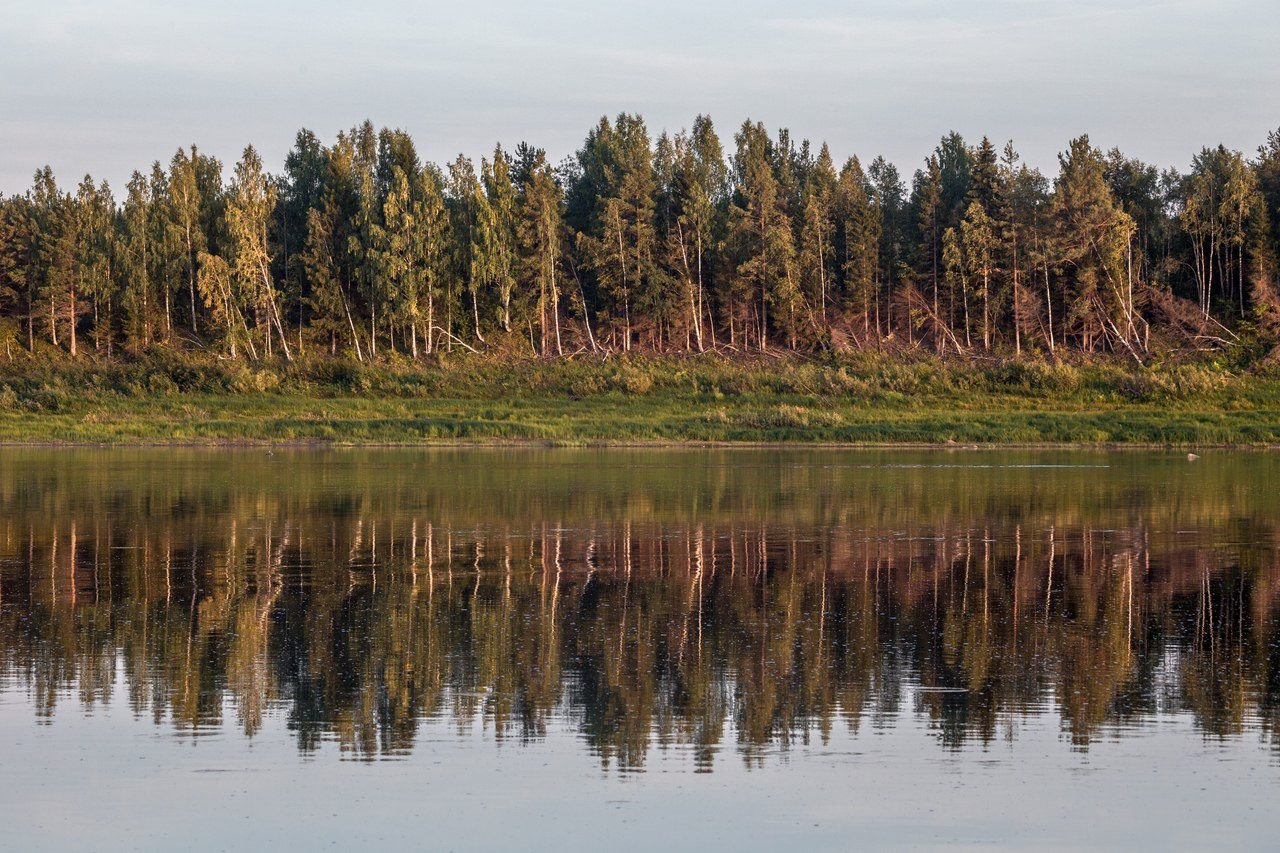 Sometimes boats sail with fishermen, mushroom pickers or staff for fishing surveillance.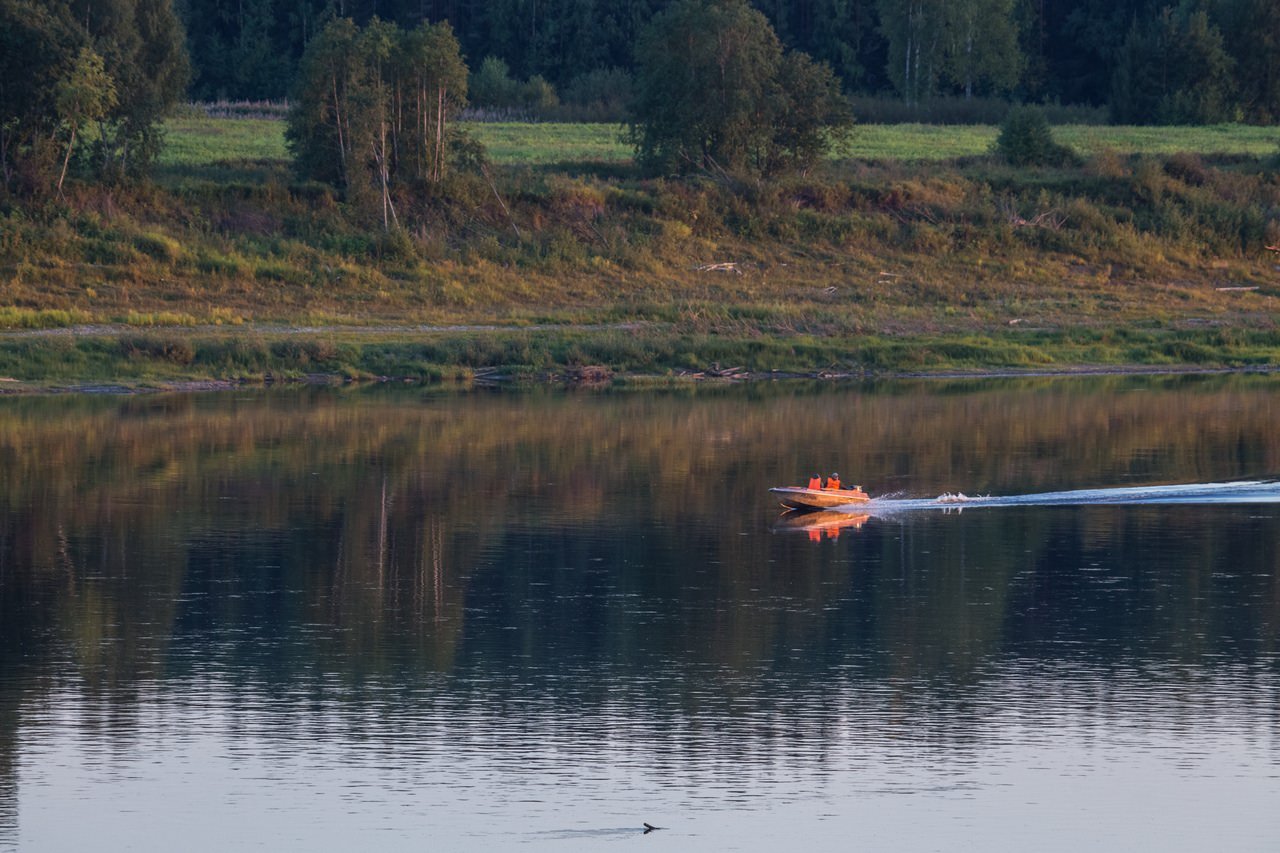 Waves from this boat and served as the beginning of a series of pictures about wave graphics.
And while still not suspecting anything, I continued to shoot a small boat passing by.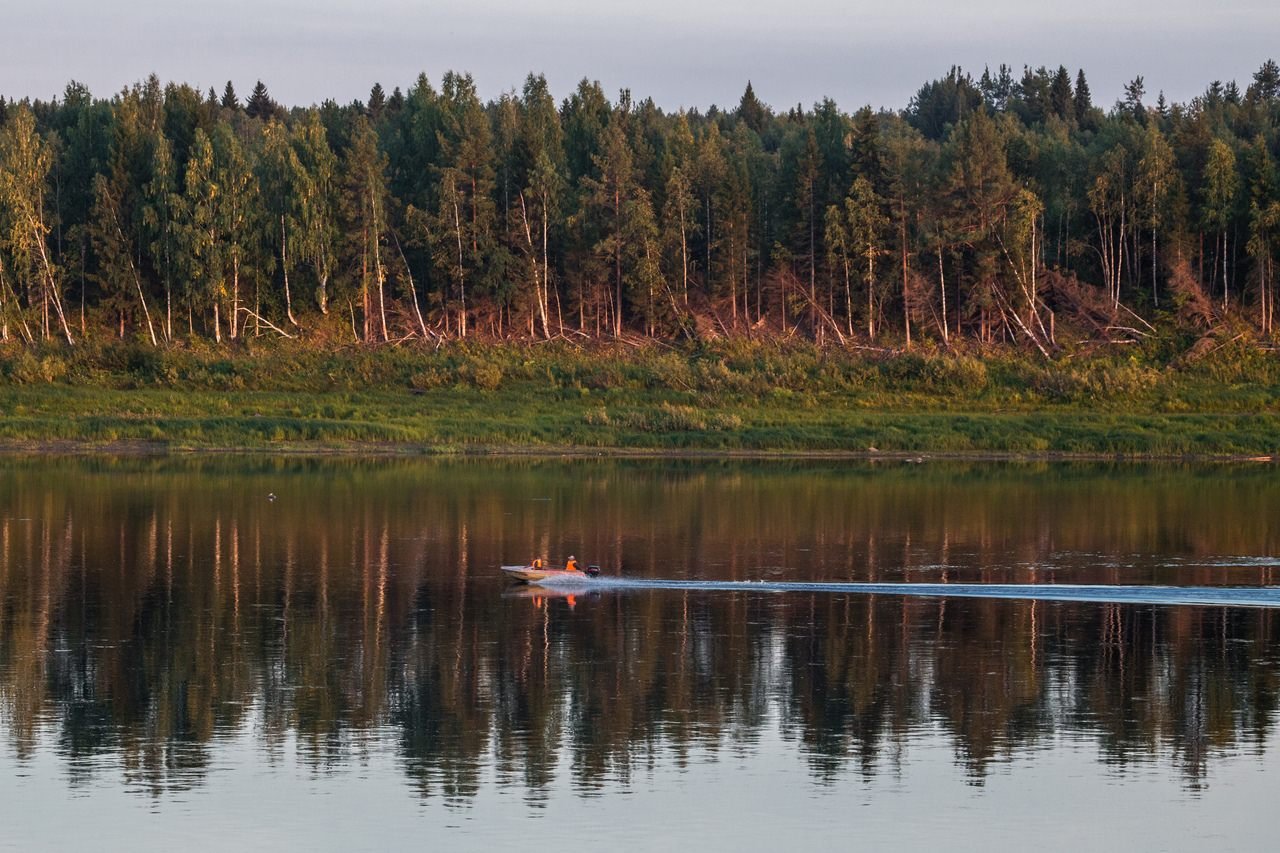 While the boat was in sight, I constantly kept it in focus.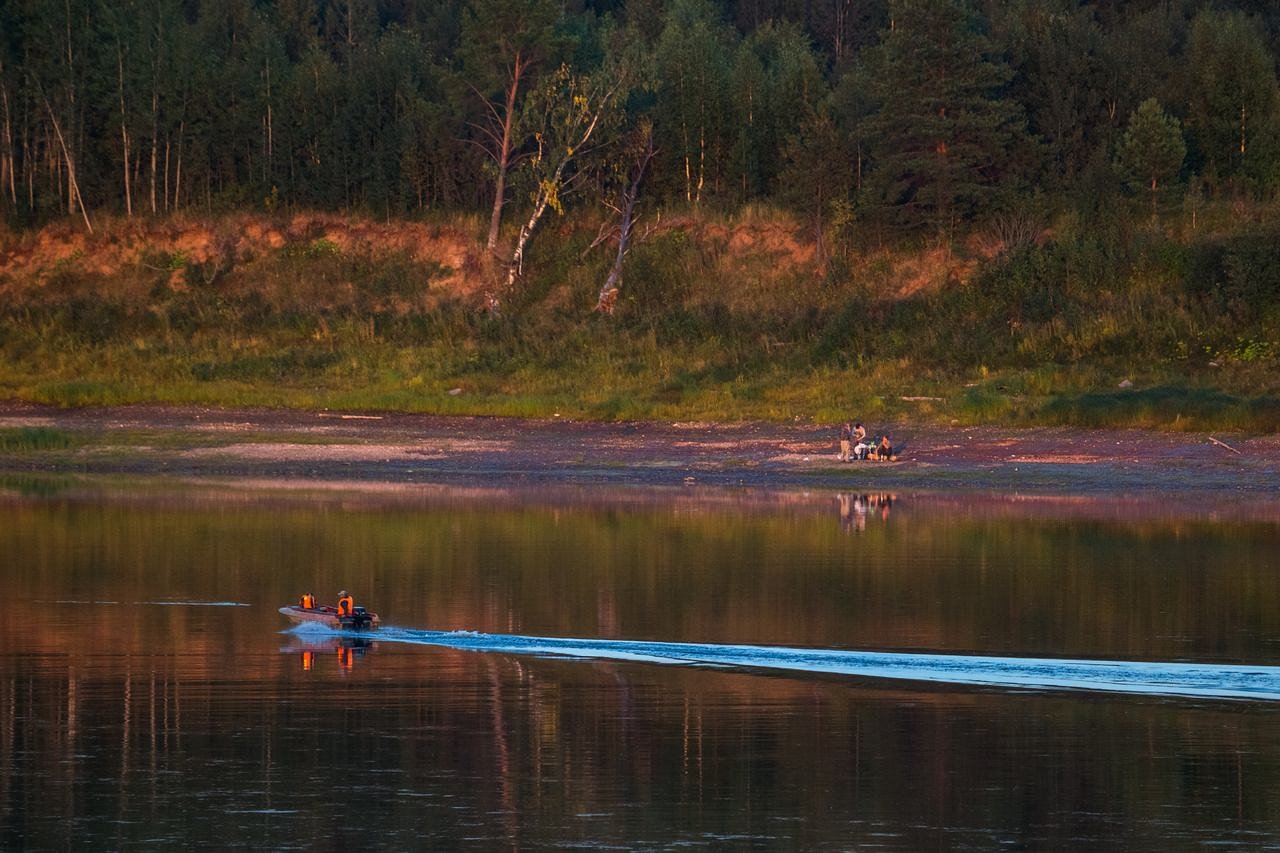 The houses of the village of Shilenga are visible in the distance.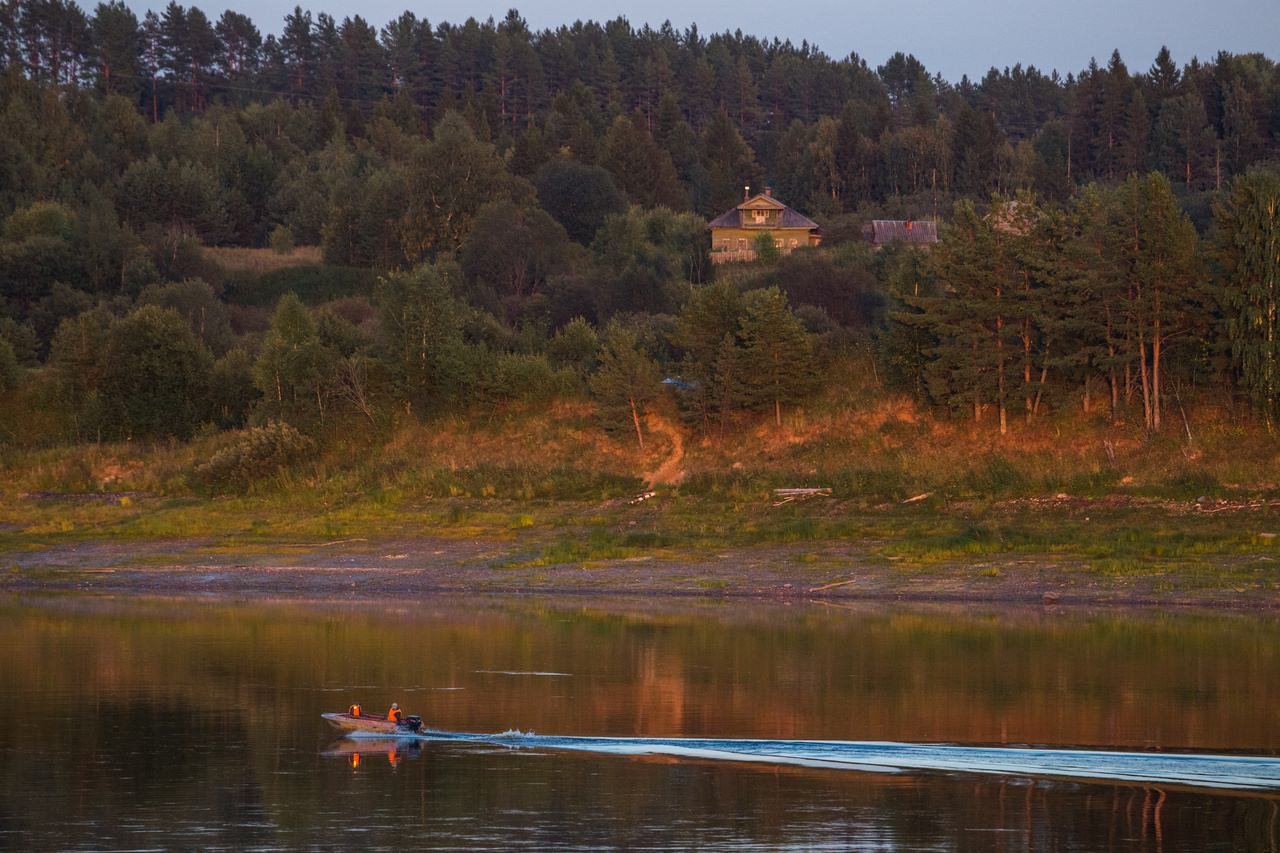 As soon as the boat disappeared behind the turn of the river, I immediately noticed the waves.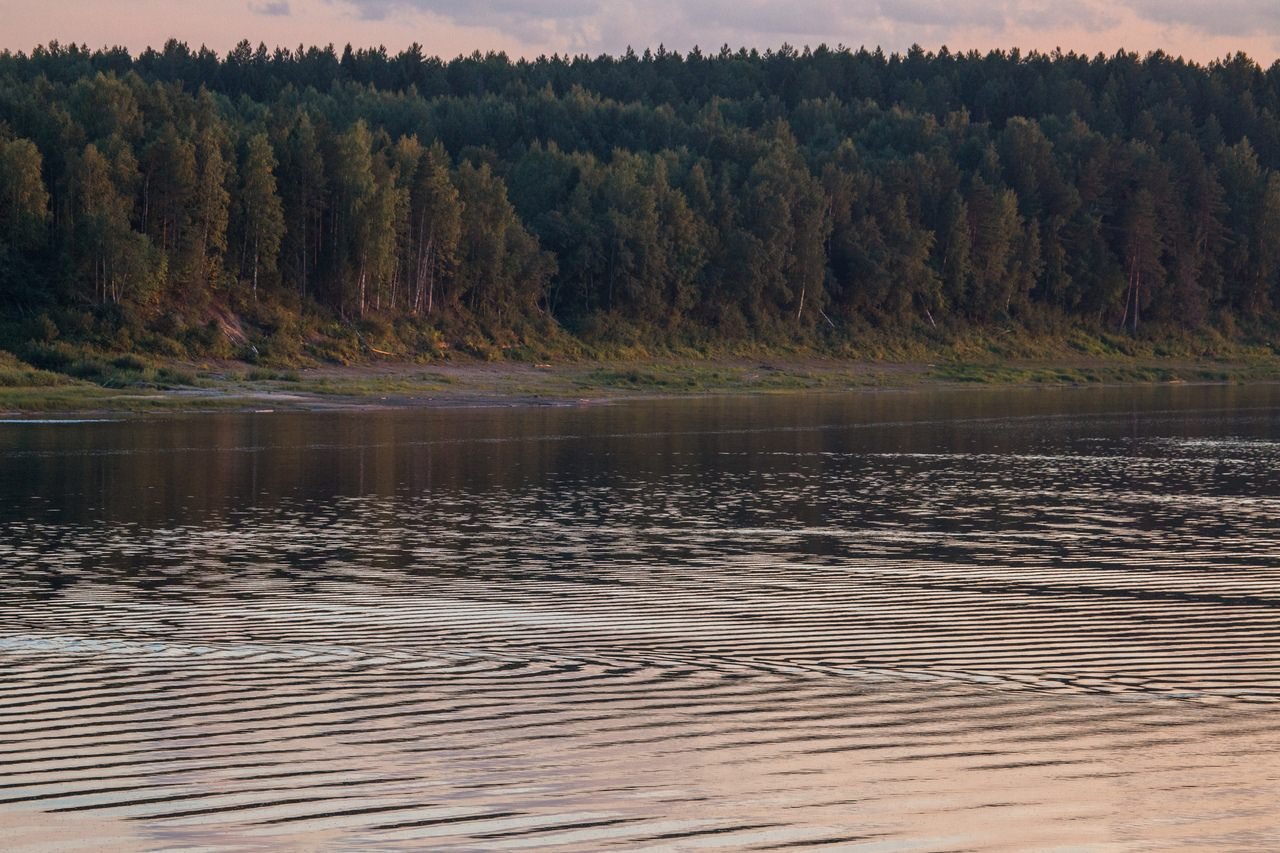 Well, what happened next, you've already seen!