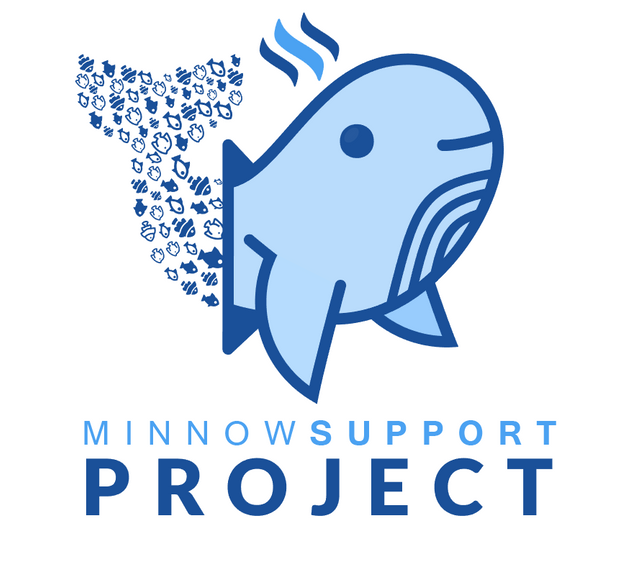 ---
We would like to announce the first community funded project from @msp-lambo. First let us explain what @msp-lambo is and what the mission and focus will be. This new account and branch of the Minnow Support Project will operate as an investor to fund or commission community minded projects that promote STEEM, MSP, or the values of PAL Net (Peace, Abundance, and Liberty). The Lambo part of the name is meant to be both humerus about the "get rich quick" attitude in the cryptocurrency community and an optimistic look to the future value of STEEM.
So now that we know what @msp-lambo is and what it's about, let's discuss our first project. We are putting out a bounty for any of our minnow members (less than 10,000 SP) to create some digital artwork for us. The artwork must be released as creative commons to be used publicly by anyone that wants to promote MSP. The artwork that we are looking for is a divider image and a footer image to be used on posts here on steemit. We want to make sure that everyone knows what we are looking for before creating images as not everyone that enters is guaranteed to win the bounty.
---
The Rules
The winner will be chosen by a group of moderators in the weekly mod meeting after the contest has closed.
The criteria for judging will be based on aesthetic design as well as who conveys the MSP branding and/or PAL Net values most clearly.
The Divider should be 1680 pixels wide and between 120-180 pixels tall.
The footer image size should be 1680 pixels wide and a maximum of 1000 pixels tall.
Images should be in .jpg .png or .gif format.
All entries must be in the form of a post with the first tag #msp-lambo and must include the CC image here. Then link your post in the comments below.
The Bounty will be 30 SBD and will be awarded to the artist that creates the chosen divider and footer image that we will share for free with the community.
At our discretion we may increase the bounty to award additional artists if we find more than one set of images that we want to promote.
Contest will run for 7 days. (When this post pays out)
Have fun and keep it friendly, this bounty is to award community involvement and participation and to share some beautiful artistic resources with the community.
---