KURE Community Curation App, Fundition Update - Transfer Ownership of Community
The KURE side of the site has a very significant feature added: transferring ownership of a community you own. For whatever reason, you can hand over your community to someone else for them to be the owner. Some people have created communities to reserve the name for others if they want them. This is a highly valuable feature that will further empower users and communities, freeing up more possibilities between members and management of communities.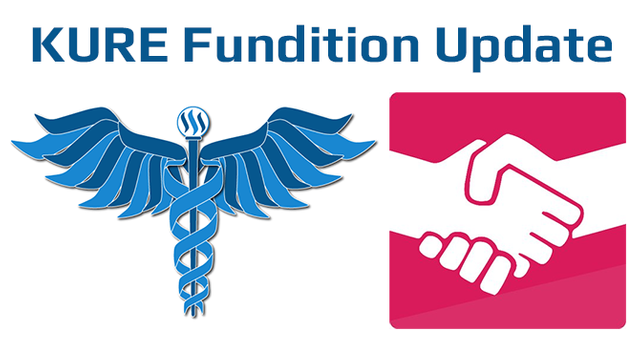 ---
Completed Tasks
Transfer Ownership of Community
---
Github commits for work done
---
Video demonstration
---
Transfer Ownership option to owned community groups
In the Manage page for managing community groups, you can transfer ownership of a group you own. Click on the Edit icon.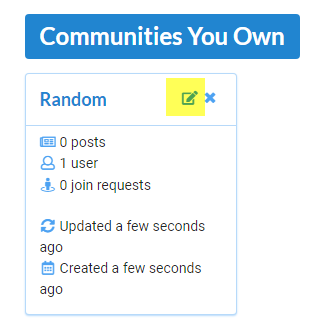 When the Managing section opens up, there is the new section called Transfer Ownership. Type in the name of a user. They must already be in the community in order to receive ownership. If they aren't add them first, then click on Transfer.

After the transfer is done, you will see the group change location, from Communities You Own to Communities You Joined. Now you are no longer the owner, but are still a member of the group.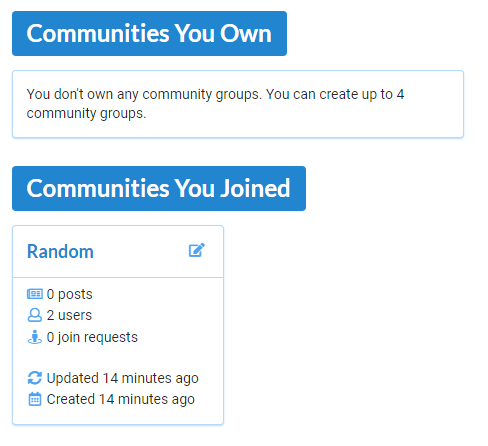 ---
Ongoing Tasks
Look forward to these tasks and others I come up with being worked on next :)
Adding sort functions to the Communities and Kurated pages
Liking Kurated post submissions in communities
Rating Kurated post submissions in communities
Tweak comments (limit to 20, show more option, max nested depth)
Implement PRPL Pattern for better performance
Viewing comments in their own page view
Follows, Followers and Post Count on user pages
Dark skin for the site
Selecting posts to vote at a later time
Grid and List layout for Steem, Blog, and Feed pages
Improve Blog page, with rep, description and location
Add a settings page
Add nsfw filtering
Add progressive image loading
Payouts shown in different ways
Unvote a post
Upvote percentage
Flag a post
---
Additional Tasks
I am adding these tasks to indicate the upcoming work I will be engaging in at some point and in no particular order:
Description: Add wallet functionality
Estimated Cost of Development: 10 hours @ $30/h = $300
Resteem posts and see who resteemed
Description: Add the viewing of who resteemed posts and the ability to resteem posts yourself.
Estimated Cost of Development: 3 hours @ $30/h = $90
---
If you appreciate and value the content, please consider: Upvoting, Sharing or Reblogging below.


me for more content to come!
---
Like what I do? Then consider giving me a vote on the Witness page :) Thanks!

My goal is to share knowledge, truth and moral understanding in order to help change the world for the better. If you appreciate and value what I do, please consider supporting me as a Steem Witness by voting for me at the bottom of the Witness page.
---
Posted from KURE