My healing time
I usually have my healing time once a week. I use this day on the way I want. Thesedays, I usually have healing time on Saturdays. I just wear comfortable clothes and don't do any makeup on weekdays because I want to look like a real student. But on the healing day, I wear clothes I want and do makeup, too.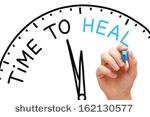 I like shopping on the healing day but today was too hot to walk around and I already bought my clothes on the Internet so I went to secondhand bookstore. It was good because I can choose what I want to read and there was really cool due to AC. When I was young I like new books but these days I like secondhand books because it makes me feel more comfortable than reading new books.
I wanted to read the book at there but there was so many people so I just bought a book and then came back to home. I usually read books written in English for my study and improve my skills but I chose essay written in Korean today. I thought that I need healing time and it's better to see the books written in Korean.
The book I bought is 'You've got to read this book' it is a book about the books that changed people's life and their story. I chose this book to know what books changed people's life and I was curious how this book change my life. It takes long time for me to read a book because I read books whenever I want. Anyway this time I will read this book.