6주전 비타민?? 먹어야 하는거야??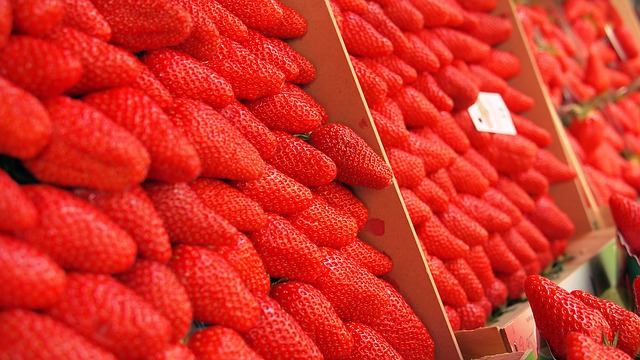 from PIXABAY
33세 아내, 30세 산부인과의사인 남편
이글은 저의 아이 출산 경험에 90%정도 의거한 "FACTION" 입니다.
이글의 아기 정보 및 산모의 상황은 대부분 사실에 입각한 글입니다. 산모마다 다르니 개개인에 맞춘 진료가 필요합니다.
의학적 상담은 "산부인과의사"와 약의 상담은 "약사"와 상의하시기 바랍니다.
의학적 지식은 계속 바뀌므로 전적으로 참고하지는 마십시오.
모든 내용은 '제가' 찾아보았던 산부인과 교과서를 기반으로 하였으며, 최신 논문보다는 최신 교과서만을 참고하였으니 절대!!!!! 100% 참고하시면 안됩니다.
최종결정은 지정의와 상의후에 신중히 결정하시기 바랍니다.
"여보여보여보여보여보여보~"
"음...... 왜...........?"
"여보~ 있자나 엽산은 매일 먹는건 알겠는데 다른건 안챙겨먹어도 돼?"
"밥만 잘먹으면 돼~"
"그래도 다른사람들 비타민도 먹고.. 한다던데… 안먹어도 돼?"
"병원가서 비타민 달라고 해서 사먹으면 돼~"
...
...
"아…. 여보 정말 그러기 있긔 없긔 (빠직)? "
"아!! 지금 찾아보는 중입니다! 저의 엉덩이는 이미 책으로 달려가고 있는거 안보이시나요?"
....
"아주 칭찬해乃"
하… 비타민이 몸에 좋다는건 모두가 다 아는 사실인데 굳이 찾아봐야하나…
내 몸이면 이렇게 신경 안쓸텐데… 아내랑 미래의 우리아기 때문에 한번 찾아본다 찾아봐… 휴
---
메스꺼움 및 구토의 치료는 예방으로 시작됩니다. 두 가지 연구 결과 임신 초기에 종합 비타민제를 복용 한 여성들이 구토에 대한 의학적 관심이 거의 없음을 발견했습니다. 수태 전 3 개월 동안 비타민을 섭취하는 것을 권고합니다. 메스꺼움과 구토 증상의 발생률과 심한정도를 줄일 수 있습니다.
Treatment of nausea and vomiting of pregnancy begins with prevention. Two studies found that women who were taking a multivitamin at the time of conception were less likely to need medical attention for vomiting. The standard recommendation to take prenatal vitamins for 3 months before conception may reduce the incidence and severity of nausea and vomiting of pregnancy.[1]
착상전후 multivitamin-mineral supplementation이 임신에 의해 유발 된 현기증, 메스꺼움 및 구토의 발생률을 현저하게 낮추는 결과는 놀랍다.
The finding that periconceptional multivitamin-mineral supplementation significantly lowered the incidence of pregnancy-induced vertigo, nausea and vomiting, is surprising.[2]
구토는 6 주 임신 이전에 종합 비타민 보충제 부족과 유의한 관련이 있었다.
vomiting was significantly associated with lack of supplementation with multivitamins before 6 weeks' gestation [3]
어느 한 연구에서는 임신전과 임신초기에 멀티비타민을 먹으면 주의력결핍/과잉행동장애의 발생위험을 낮춰줄수도있다.
Our data suggest that multivitamin use in early pregnancy may reduce risk for HKD diagnosis and treatment for ADHD in the offspring.[4]
---
"사랑하는 여보… 우리의 아기를 위해 비타민을 섭취해볼까?"
"아 비타민도 비타민이지만, 나 오늘은 딸기가 먹고 싶으니 사다줘!!"
"넵! 퇴근하면서 사오도록 하겠습니다.
대신 자기는 오늘부터라도 이것저것 골고루 먹도록 노력하기!
편식하기 없긔!!
아 그리고 산부인과 병원 근처 약국에 가면 비타민 제제 많이 있을거야.
무조건 비싼거 말고 약사님이랑 상의해서!!! 가성비!!! 고려해서 사와~ "
하....
아기는 언제 생기고 언제 나오려나...
아기야 빨리 나오렴...
---
지용성 비타민 A,D,E,K 등은 수용성과 달리 체내축적이 되고, 비타민 A같은 경우 과한 섭취는 기형유발을 일으킬 수 있습니다.
** 과유불급이라는 말이 있습니다. 지정의와 상의후 본인의 식단을 고려하여 적절한 양을 복용하길 권유드립니다.
References>
Practice Bulletin No. 153: Nausea and Vomiting of Pregnancy. Obstet Gynecol, 2015. 126(3): p. e12-24.
Czeizel, A.E., et al., The effect of periconceptional multivitamin-mineral supplementation on vertigo, nausea and vomiting in the first trimester of pregnancy. Arch Gynecol Obstet, 1992. 251(4): p. 181-5.
Emelianova, S., et al., Prevalence and severity of nausea and vomiting of pregnancy and effect of vitamin supplementation. Clin Invest Med, 1999. 22(3): p. 106-10.
Virk, J., et al., Pre-conceptual and prenatal supplementary folic acid and multivitamin intake, behavioral problems, and hyperkinetic disorders: A study based on the Danish National Birth Cohort (DNBC). Nutr Neurosci, 2017: p. 1-9.