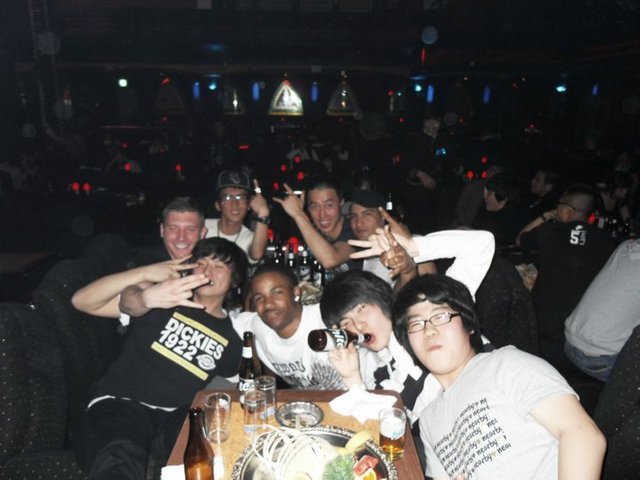 I travel alot, and one of my favorite places to go is south Korea. I always have alot of fun there and the people there are very friendly. I have spent about 2 years of my life there and in this picture i was at a bar. I don't know what the name of it was but I do know I had fun. Some of the places there would not let you in unless you knew a Korean person but I had alot of friends there and it always turned out great. The truth is that I feel that South Korea is one of those over looked places to most Americans. This night I had alot of drinks and I think I stayed out as long as I possibly could. I most likely will go back again soon and when I do I will be sure to go and see more places than I did the last time.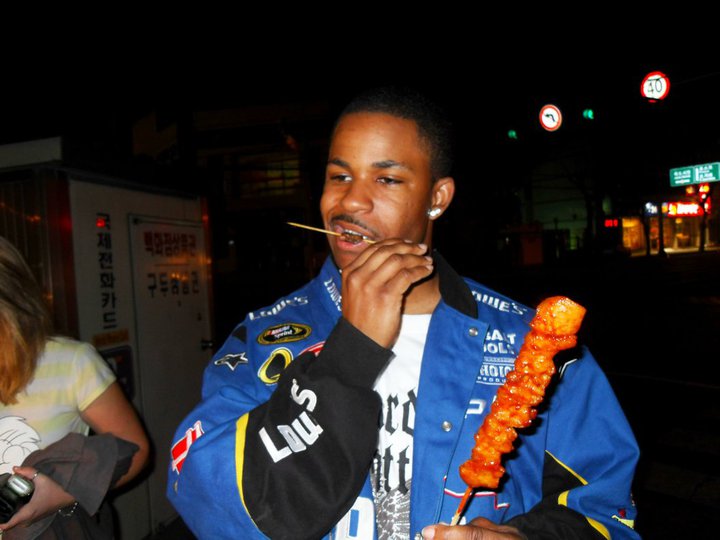 Food-
When it comes to the food, I was out there trying all kinds of stuff lol. In this pic you can see that I found a little food truck on the side of the road and decided to give it a try. Im notsure what type of food it was but after having a few drinks, it tasted just like chicken lol. If you know the name of this food then please leave a comment below. I always wonder how much money they make selling food on a stick lol one day they will accept bitcoin and ill pay with some crypto lol.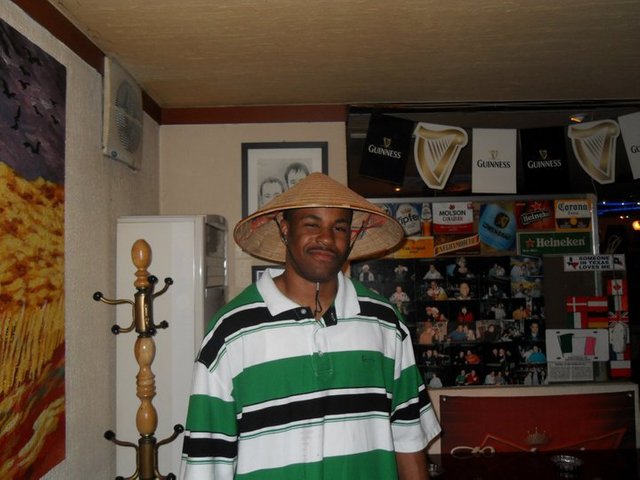 Here I am with a hat on having fun at a bar called Mindys. The owner there is cool and I would always go in there and crack jokes etc. There alot of places to go other then bars, the mountains and parks and beaches. Next time I go i will be sure to take even more pics.
Thank you for taking the time to view and read and please consider upvoting my post, following me, and leaving a comment. I look forward to meeting and speaking with you all. The steemit community means alot to me and I without doubt look forward to creating daily content that I can share with you all.
-Get that crypto