Auckland Steemit Meetup #2 - 4th September 2018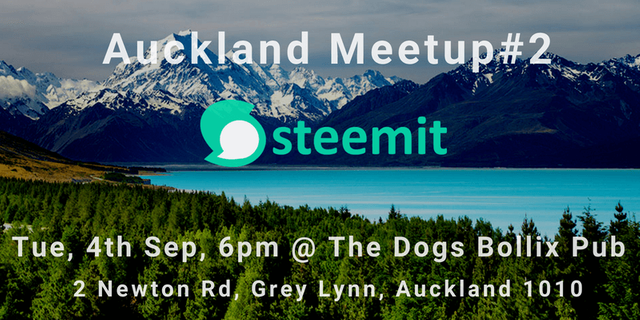 Hello Kiwis!
After a cozy little meetup last Tuesday where much beer has been shared and lot's of crypto gossip has been spilt, it is time to look ahead.
A few Aucklander's couldn't make it last time so I hope to see some new faces turn up to round #2.
If you are in Auckland or near Auckland (NZ) come and say hello at the Meetup!
We are meeting up at 6PM, Tuesday, 4th September at the Dogs Bollix pub!
Please leave a comment under this post if you want to come and I will add you to this list or update your status.
Registered:
@cryptonik - confirmed
@masterswatch - confirmed
@trisquelwhare - confirmed
@nalabra - pending
@biglipsmama - pending
@aishaali - confirmed
@john-unasa -pending
@kaykunoichi - pending
@shaniyer - pending
@muhamad.ali - confirmed
Let's share some beers and talk about how TeamNZ can kick ass on Steem :P
Go Team NZ!