Chinese weifang fly 10 thousand kites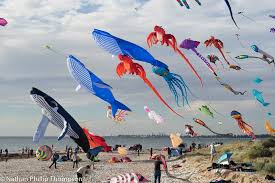 China's Weifang is now the 35th international kite festival in the sky, wings in the sky, 10 thousand color barbang kites The participants from different places of the world participated in the festival on April 21. In addition to the spectacle, there was a festive celebration in addition to the exhibition. In addition to the new kite flying in the sky, cultural and commercial arrangements were held at the festival. The festival ends on April 25th.
This festival is organized every year in Weifang, China's Shandong province. 80 thousand people gather at a local stadium on the occasion of the festival's inauguration ceremony. An additional 40 thousand plastic chairs are in the basement of the stadium. The participants of 40 countries joined their kite festival. The 10 thousand dance artists displayed their dance performances. In addition to this traditional kite, there are modern small and big kites. At the end of the festival, many kites will be in the Weifang Kite Museum.