Kickstarting Keto : Tips and Recipes to Help You Keep Calm and Keto On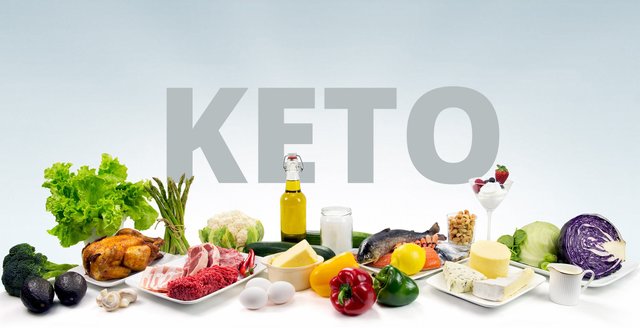 I started doing the low-carb/keto thing about two months ago, and am down about 20 lbs so far and feeling great! This one is for folks who are starting on keto/low-carb, and are looking for some great snacks, tips and recipes to stay on track. The recipes/foods listed here are usually also gluten-free and good for diabetics, too!
Disclaimer: If you think keto is dumb/dangerous/whatever, this article isn't for you, and I'm not particularly interested in debating it with you in the comments. I'll let you do you, and let me do me.
There are lots of reasons why people start a ketogenic diet. It's one of the most effective ways to treat epilepsy, and has been shown to cause symptom relief for a variety of other diseases including PCOS, diabetes, Plantar Fasciitis, rheumatoid arthritis and more. Some people just like the way they feel when they cut out the carbs, and others are trying to lose weight. Whatever your reason, I've collected a bunch of my favorite recipes/websites and tips here to help you along your journey.
Getting Through Keto Flu
Once you start cutting the carbs out (under 20g net carbs per day total), many people experience what's referred to as Keto Flu. Some people feel tired, brain-foggy, lethargic, irritable, cravings, stomach aches, etc. Keto flu can kick in within the first few days of starting a ketogenic diet, and can last for up to a few weeks. It's SO important to remember that this is TEMPORARY, as your body adjusts to burning a different kind of fuel. It will go away if you stick through it.
I'm really lucky that I didn't suffer that much with keto flu, but my husband did, and he moaned about it enough for both of us. It's different for everyone, so if you don't feel like shit after starting a keto diet, it doesn't mean it's not working, you just got lucky.
There are a few ways to make your keto flu suck a little less:
Track Everything - IF That Works for You
I personally track everything. It's just how I like it, but it's not for everyone. I like all the dirty details, and I weigh myself once a day, right after I wake up. I've been doing it long enough to know that the way my body works, I can fluctuate between 2-5lbs in a single 24 hour period! That's a lot, and can be pretty disappointing the day after hitting a new low, but for me having all of that data makes me feel better because I can see the trends over time, and I know that those fluctuations are normal for me and nothing to feel too defeated over.
Food tracking to me was critical. There are garbage carbs in so many small things. One serving of ketchup? Up to 6g carbs. When you're trying to stay under 20g of carbs per day, that one serving of ketchup has now used up almost 1/3 of your daily allocation. That's the little stuff that most people don't even notice until they start tracking, and it was critical to me staying on a solid path. Spaghetti sauce, for example, often has a bunch of added sugar in it, so always check the labels!
I use LifeSum for activity and nutrient/macro tracking, but there are a bunch of great ones like Enquos and MyFitnessPal. One app I just found is pretty neat - it's called Happy Scale. It's not a nutrition tracker, but rather a "smoothing" weight predictor/goal monitor. So those peaks and valleys I just mentioned get smoothed out a little, and it displays your goals/accomplishments in a way that can feel a little less roller-coastery. (It also syncs with my scale/healthkit, so I don't have to remember to log that data in another app.)
If you are at-risk for an eating disorder, tracking could encourage starvation/binging behavior that could be really problematic. You'll need to figure out what works for you, your body and your mental well-being.
Plan What You Can
I do tend to cook a bit nowadays, and I found keto to be harder if I wasn't cooking as much. There's only so much tuna fish salad you can eat in a day, and the more recipes you have at your disposal, the more variety you'll have and the better your chances of sticking to it. Getting bored with the same old foods is a real challenge, so some pre-planning is definitely recommended.
I usually spend an hour or so at the start of every week, making containers of foods and snacks I can throw in the fridge for the rest of the week. That part seems trivial, but when you're hungry, the temptation to grab something less healthy (chips, etc) because it's ready NOW can be a real pitfall. I usually start the week off making a batch of tuna salad and a big batch of my famous guacamole, and pick up some celery and/or peppers to eat them with.
But Now For the Good Part - FOOOOOD!
There are a couple of go-to websites that I've found that have great recipes that aren't that much work, and lots of them have slow-cooker/instant pot options that make keto cooking so simple, my dog could do it. These are a few of my go-to sites when I'm looking for a new recipe or am bored with what I've been making lately.
Breakfast
I didn't spend a lot of time on breakfast here, since I usually do some combination of eggs, eggs+cheese, eggs+sausage, etc. Also I'm usually too stupid to remember to eat breakfast anyway. Sort of an unintentional Intermittent Fasting system I have...
Lunch / Dinner
One of the most interesting things I've found is the weird/cool replacements that people come up with to mimic non-keto foods. Lasagne, but the noodles are made out of cheese. Pizza dough where the dough itself is made out of cheese or riced cauliflower. Crushed pork-rinds instead of breadcrumbs.
Desserts / Sweets
If you're going to be making low-carb desserts, you're going to want to pick up at least one kind of alternative flour, commonly either coconut or almond. For most recipes you can do the conversion, but it won't work every single time. You need 1/4 as much coconut flour as if you're using almond flour, and the textures are a little different for each. You'll also be experimenting with different kinds of non-sugar sweeteners. There are tons out there - experiment and see what works for you.
I don't have much of a sweet tooth (more like a bread-tooth), but I've included some really yummy keto desserts and sweet snacks here as well. Some of these can work out really well to bring to holiday pot-luck parties where you want to stay on track but don't expect anyone else to bring sweets you can partake in.
Also, this is probably obvious, but just because these are low-carb and keto-friendly doesn't mean you should eat a whole batch in one sitting. A 5g carb snack is a great option every now and then. Four of those bad boys and you're at your max for the day though, so nosh wisely.
If these recipes aren't enough for you, check out the /r/ketorecipes subreddit for some great options and ideas. Learning to cook keto-style does get some getting used to (especially if you're baking), so it can be a great source of insight and inspiration.
Condiments & Off the Shelf Snacks
Remember!
Have any great keto recipes or foods you love? Let me know in the comments! Keep calm and keto on!