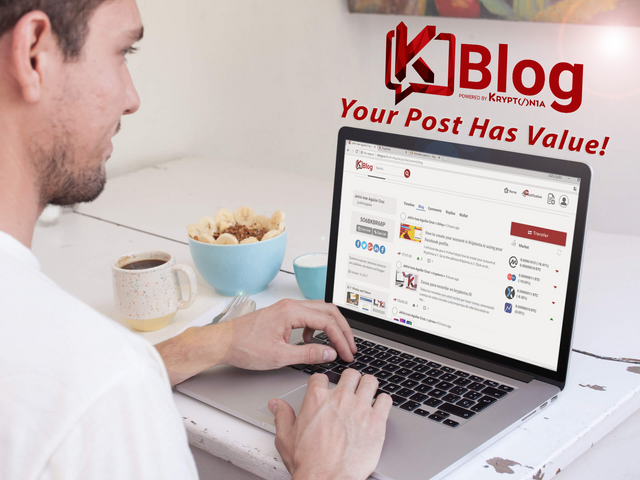 Your Post Has Value!
I will begin by mentioning that in order to make a posting in Kblog.io you need to have an account in Kryptonia.io if you have not created it here we teach you how to do it.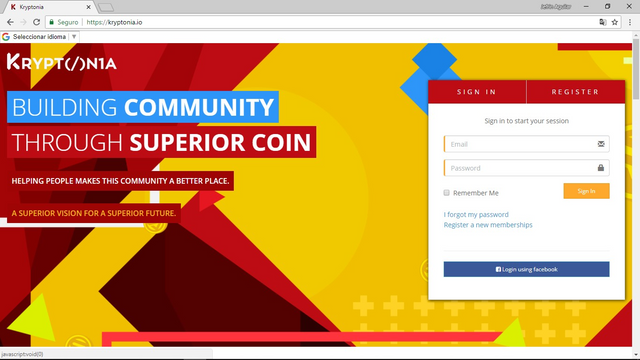 http://kblog.io/article/kblog/@JefrinAguilar/how-to-create-your-account-in-kriptonia-io-using-your-facebook-profile-como-crear-tu-cuenta-en-kriptonia-io-usando-tu-perfil-de-facebook
If you already have your Kryptonia.io account to be able to create your publication you need to Login.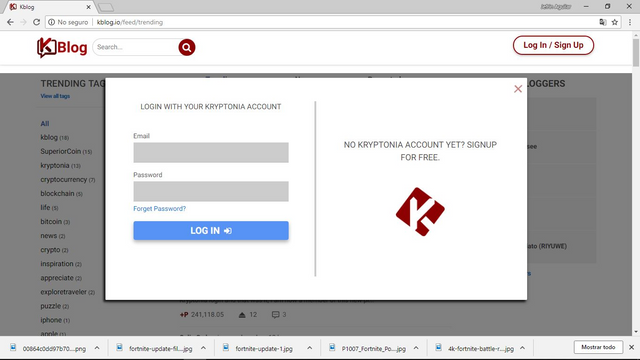 After entering Kblog.io this will be your home page where you can see on the right side all the labels that bloggers have done helping users and readers to filter the publications for each label. On the left side the bloggers that have done more publications, and at the top you will see the trends, the newest and what is being promoted.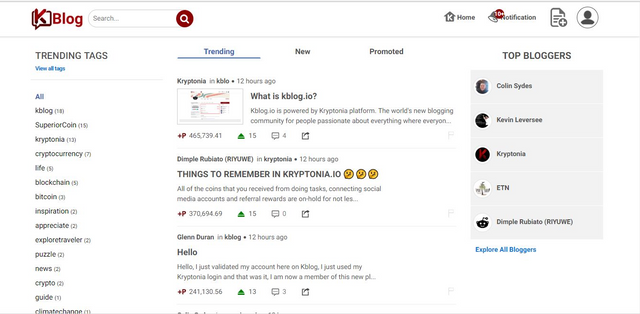 To create the publication you will click on the Create new post icon.

The first thing we do is put a title to our publication and then proceed to add all the information and images that will be in our publication.

To the letters we will be able to add the properties of bold, italic, bold italic, to make references, like to add link, to create ordered and disordered lists.

To be able to insert an image to our publication we can do it in 2 ways:

dragging and dropping inside the text box
Click the highlighted letters in green "Browse image directory."
At the bottom of the page we can go a preview of our publication.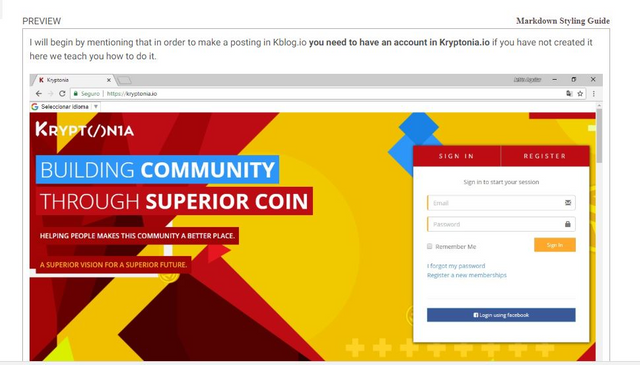 To finish our publication we will enter the tag, which would be the topics that we refer mainly in our publication, and then click on the button post