Karma inside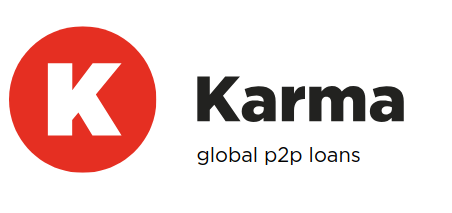 Good day, dear reader.
I want to start a short cycle of articles related to my direct work with Karma. I work there as a programmer, and the company itself is engaged in building a blockchain platform for p2p lending. During the six months that I work, I have a certain experience that I would like to share. In short, Karma brings together borrowers and investors. Blockchain is used as a means of interstate capital movement, bypassing banks. At this stage, Karma operates in the territory of the Russian Federation. And the blockchain now plays the role of transparency in all transactions in the company. If you want to know more about Karma, here is the link to [the official page] (https://karma.red/).
I want to immediately warn you that this post is not advertising and I do not set goals to promote the project. I just want to talk about my investment experience in the hope that it will be useful to someone. This post is not a recommendation for investment, any investment is an individual investor risk.
Karma is not only a blockchain, but also a business
Karma began its existence thanks to the successful ICO, the key success of which (in my opinion) was the word blockchain in "white paper". However, it should be understood that the company will compete not with blockchain projects, but with an already formed business. The use of the blockchain provides only a technological advantage, which is possible and will not be a decisive factor in market competition. Therefore, I personally believe that the main challenge for Karma is to find a niche in a competitive environment. By the way, even in Russia, Karma has about 10 competitors. However, it is worth noting that I work in it, of course, because of the technical side of the issue.
At this stage, we are looking for borrowers and investors to bring them together. An advertising campaign is underway. We are gaining a critical mass of customers.
Karma as an alternative way to make money
On the platform, borrowers are ready to raise funds at 18–25% per annum, which is a very significant percentage compared to other methods of earnings. Naturally, I could not get past such opportunities. In addition, I myself am the creator of this "financial machine". Actually, I'm going to talk about two things: about my investments and some technical things that seemed interesting to me. Of course, there is something to tell, I have no right or are not competent enough in the matter. Therefore, I ask you not to ask questions about Karma, it is better to ask official sources.
My Investments
I will not tell you how to register, how accreditation takes place, and the like. This is not as exciting as we would like. Better tell how it all began. Without undue modesty, it is worth noting that the first investors of our platform were ..... ourselves. Those. in the first borrower Karma employees invested) And I was not in the forefront. In fact, I was wary of this kind of investment. But later decided it was worth a try.
Mosigra
The first borrower I gave my hard-earned money was Mosigra. In Mosigra I invested 10 000 ruble.


The term is 18 months. The payment schedule is as follows: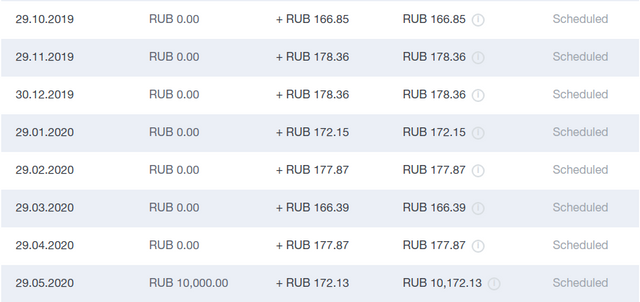 The first payment was recently received)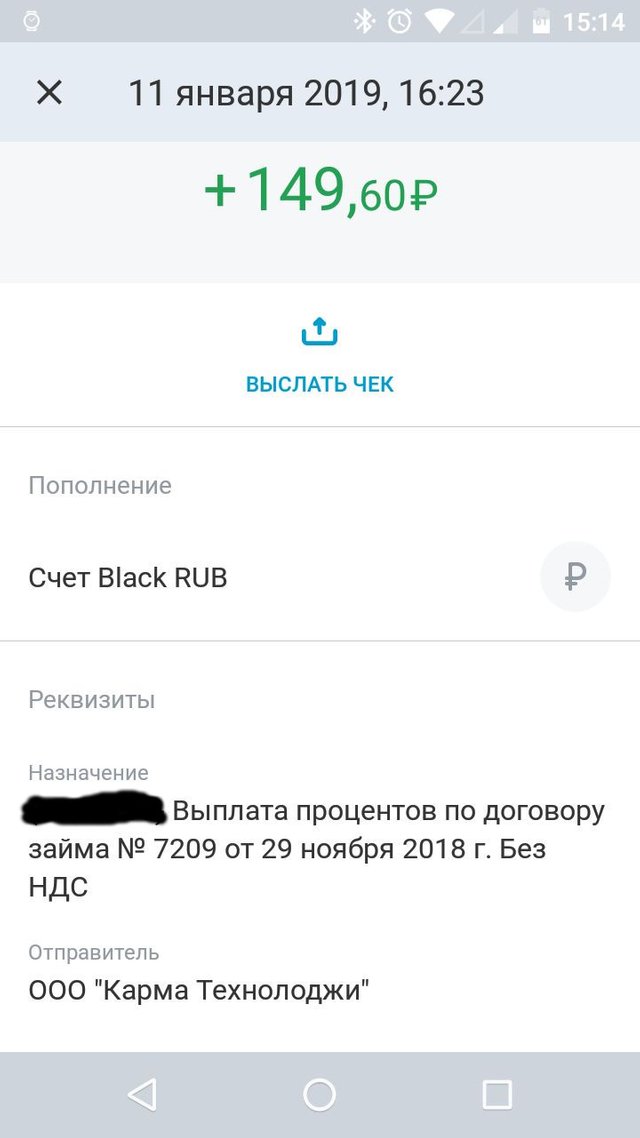 Affex
The next project I invested in was Affex, a shoe manufacturer.


There I decided to throw a little more) and threw 12345 russian ruble.)
Payment schedule: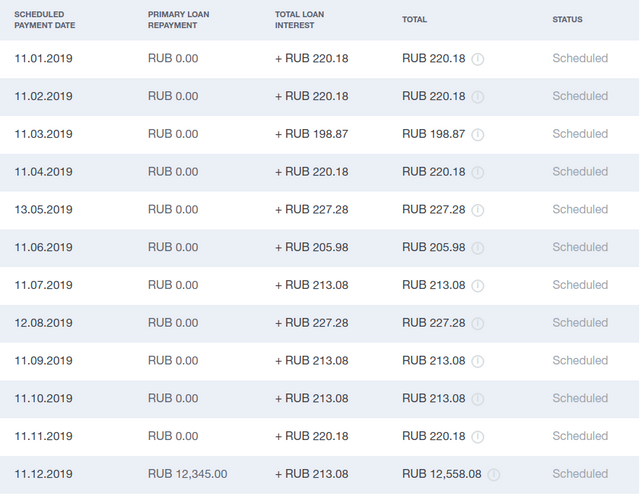 ATEK-Energo
The last project where I invested was the ATEK-Energy project for the production of electrical equipment.


Collecting investment is still underway.
End
Any investment is the risk of an investor. It is necessary to take this into account when choosing a borrower. As far as "daring" is concerned, I will already invest more amounts and, I hope, I will be in profit for more impressive sums. Well, as the accumulation of news, I will try to quickly cover you.
Well, today is all. All successful investment. ",