I want to make grow the Steem value by rewarding artistic content and promoting culture in my country, Venezuela.
I'm participating in this contest thanks to @teamsteem for resteeming the post 3500 followers Milestone! Contest: Giving away 3.5k SP Delegation!. Thanks @karensuestudios for the opportunity.
Short Introduction
I started in Steemit in October of 2017, as many will know, the economic situation in Venezuela is very difficult, our currency (the Bolivar) is worthless, and today, many artists, including myself, are living better thanks to Steemit and the support of projects like @cervantes, a support through which we are earning a money that working daily in the conventional way we would not be able to gather even in a year of hard effort.
Who I Am?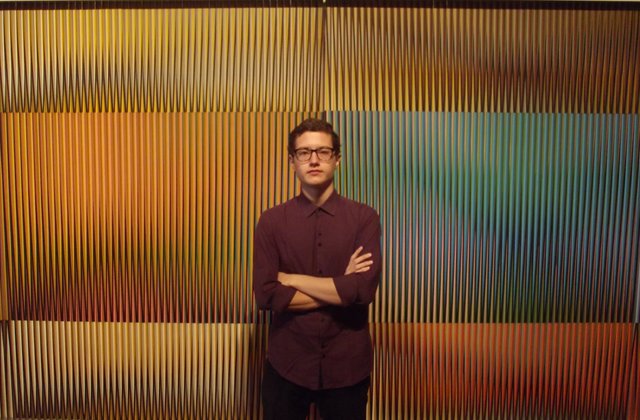 I publish musical educational content, musical performances, personal writings and photography. I am part of the "Cervantes Presenta" contest Jury, in which together with @amanardis, @bitcoinroute, @maastro, @pepiflowers and @aidarojaswriter we develop and carry out a project that promotes the creation of good spanish content in Steemit. @cervantes reward users with a SBD transfer resulting from their participation in the contest, and his quality content made in Steemit, the application form is published by the user @cervantes every week, on Tuesdays and Saturdays.
I am the founder of Celf @celfmagazine an Artistic Magazine and Community Art Project which I am carrying out with my friends and co-founder partners: @robinsonlgil, @jeilinespinel and @cronosclocks. I am also co-founder of the Discord server "CAH" ("Comunidad Artística Hispanohablante" - "Spanish-Speaking Artistic Community") which was an initiative of @cronosclocks.
---
Meet my team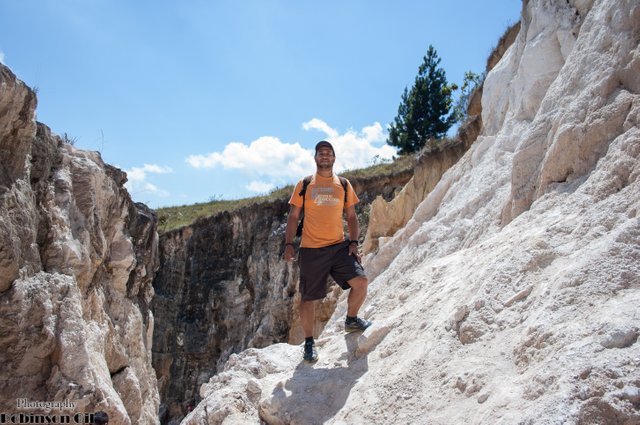 Robinson Gil @robinsonlgil
---
Celf, an artistic network. Some of the designs made by @camiloferrua (we are still working on our visual identity).
---
---
I have always lived in a constant struggle in which I do not want to resign myself to live a normal life, I want to live a relevant life, and I believe that the relevance is directly proportional to how many people I help and what I do to make his lifes better.
Steemit has been a great tool for me, to help me in such critical moments as I live in my country, but it has also been a fundamental piece, in the work that I enjoy the most, helping others, I have invited a few friends, which have invited others, and many of them are now in this social network, doing what they enjoy the most and being rewarded for it.
Why do I want the SP delegation? - Why I Think I Deserve It?
I consider myself a Steemian committed to the cultural, artistic and educational development in Venezuela and the spanish-speaking community in general, I believe that Steemit can help us to make the world a better place, with this vision, I will achieve, in joint effort, with the project @cervantes, the Discord Cervantes Server, also with my project @celfmagazine and our Discord server "CAH" (Spanish-Speaking Artistic Community) increase network traffic in Steemit, making more and more artists join, we will promote the creation of quality content. I will use all of my SP to vote 10 post every 24 hours with the 100% of my vote weight and the vote 100% vote weight of @celfmagazine, followed by his curation trail (we are working on it), currently, the rewards have an average of 0.30, the articles voted will be related to art or artistic creation in its many forms (music, literature, film, photography, theater, plastic arts, etc).
I currently have 95 STEEM as my own SP and a delegation of 499 SP thanks to @nnnarvaez and @reveur and his "Dreamers contest" - "Concurso de soñadores", a total of 534 SP, less a delegations which I did and will have back in the next few days, around 45 SP, by then it would be 579 SP.
I do not want the delegation for me, I want it to be able to help others, I am sure that will result in better long-term results, for the artistic community in Venezuela, the artistic spanish-speaking community, and for the project.
(Si hablas español, eres artista y quieres ser parte de la comunidad, recibe nuestra cordial invitación)
Join if you speak Spanish and want to be part of the community, if you do not speak Spanish you can be part of it, and find out about the project news published in English
---
We are artist, and together we are strong :)
---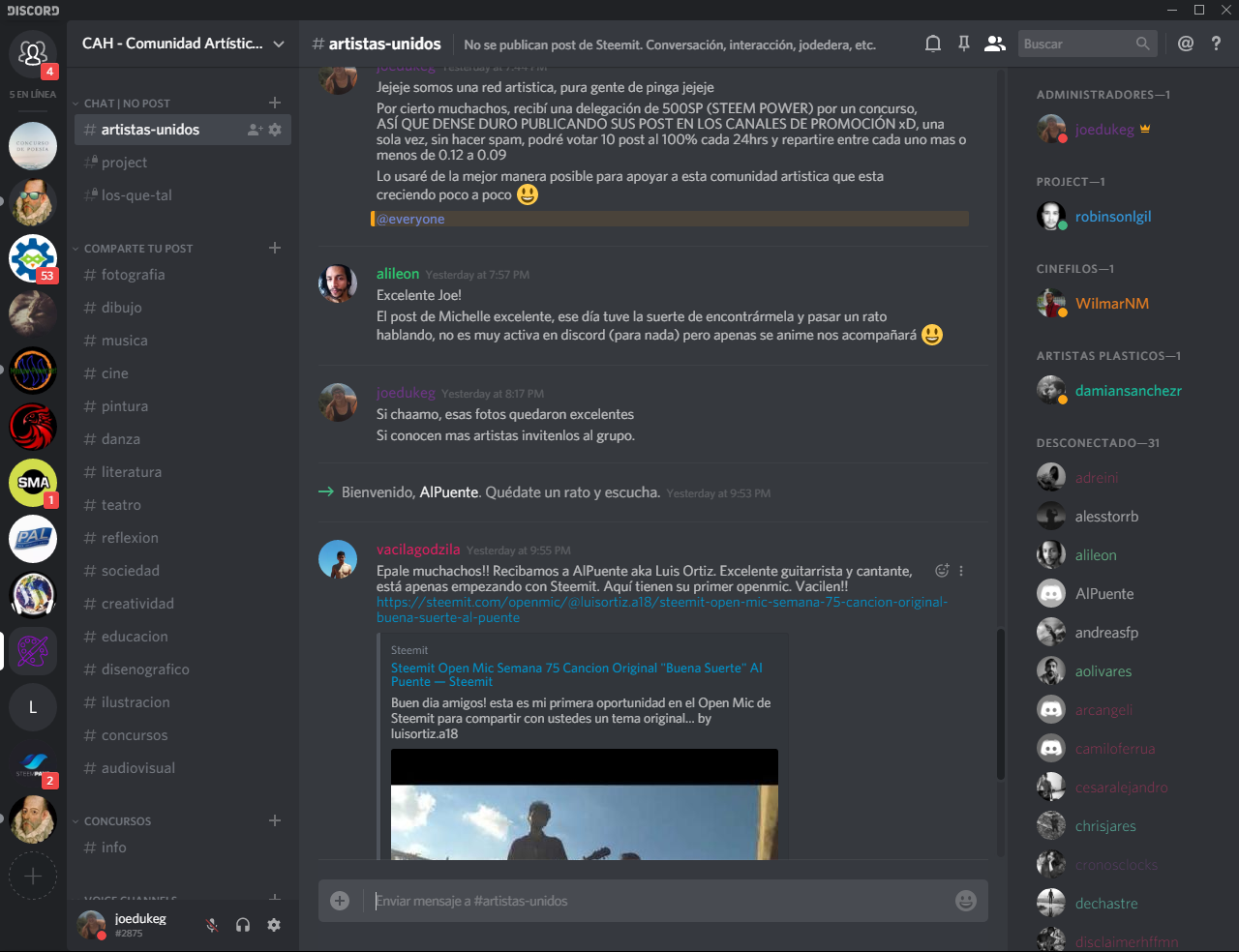 ---
---
All SBD's obtained from this post it will be transfered to @celfmagazine for buying SP or to do Power Up.
---
Thank you for reading. I invite you to support the witness @cervantes and @castellano, who are making great contributions to the Spanish speaking community.
---
A list of the voted post by the project in the last hours.
---
UPDATE Post voted since we get the 1000SP delegation from @ausbitbank. (11/03/2018)
Now we are voting with an average of 0.40 per post thanks to the delegation and the curation trail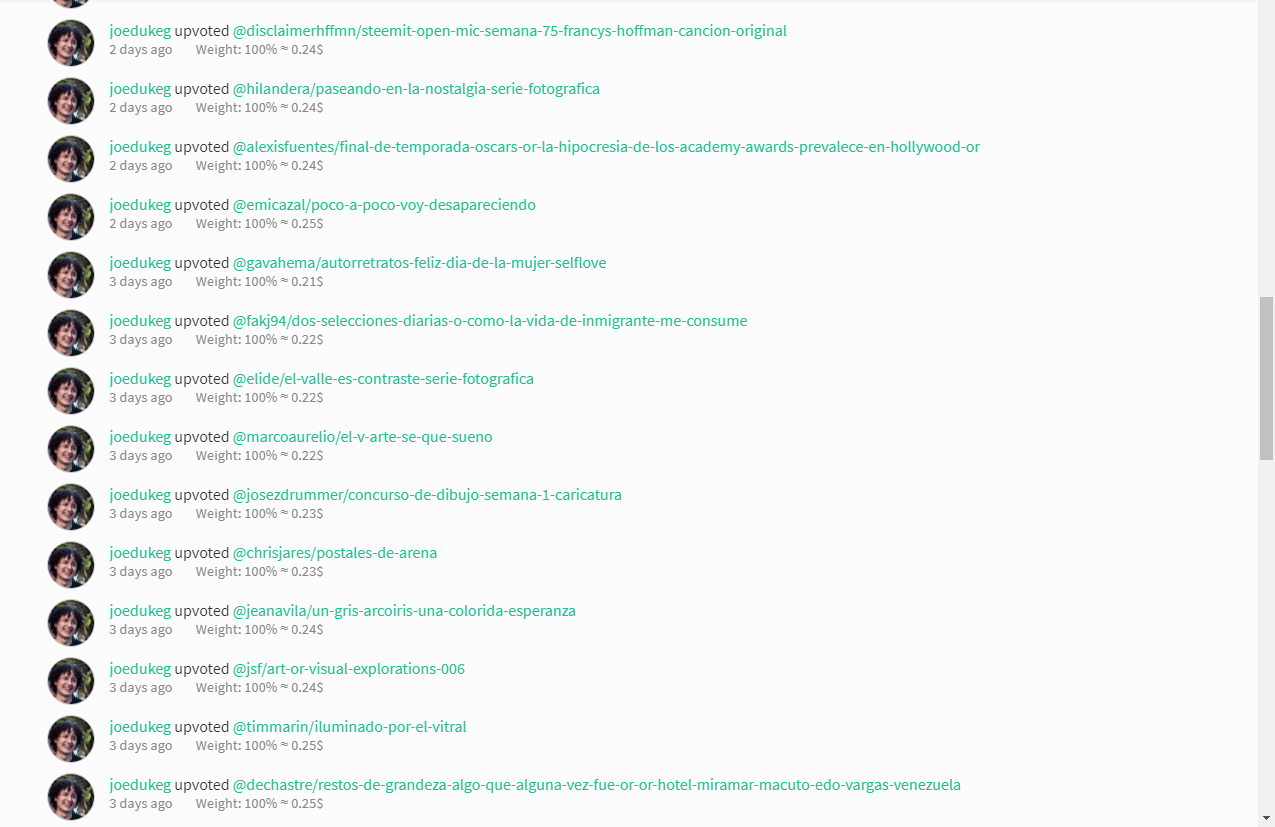 ---
Update 12/013/2018 You can see all the post we voted by reviewing our blog @celfmagazine in the "comments" tab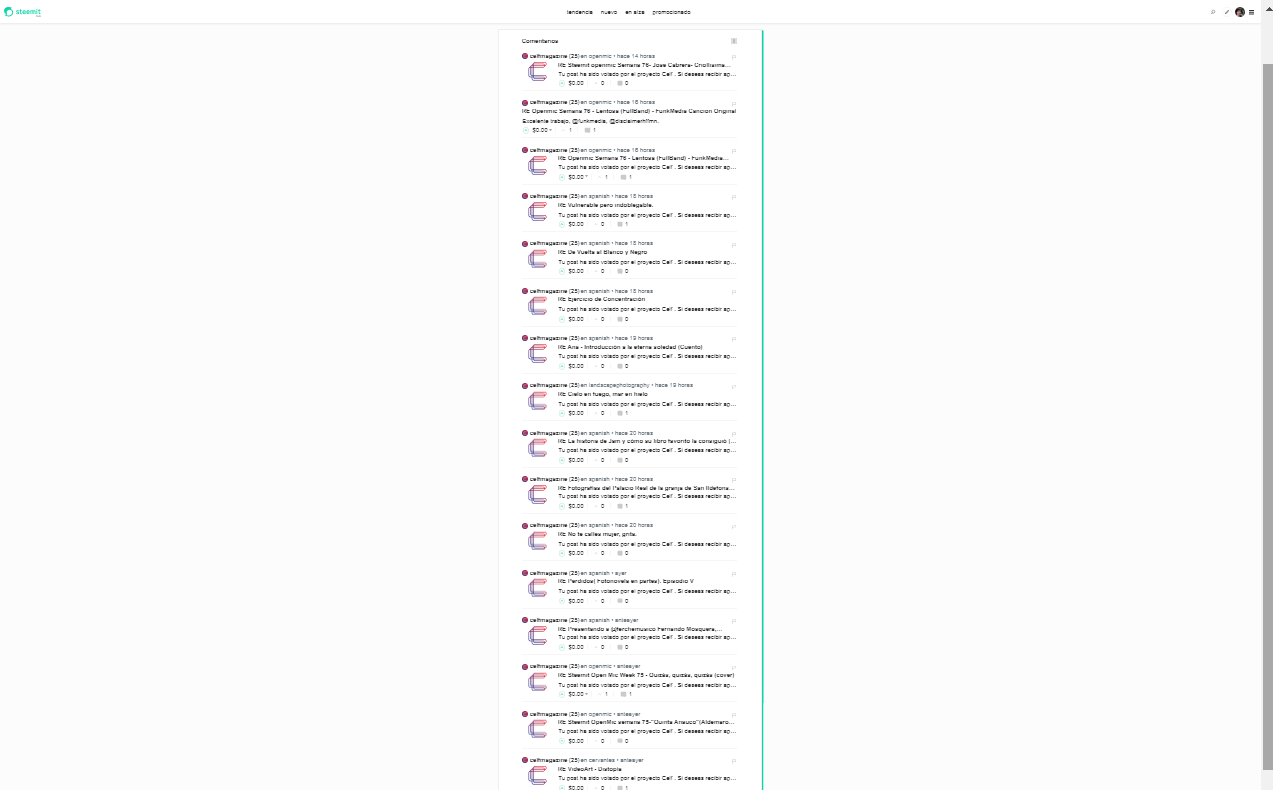 If you also want to help the artistic community, I invite you to support us with your upvote, resteem, you can also follow us @celfmagazine
But if you really want to make a difference I invite you to delegate Steem Power or to follow our trail in Steemauto: https://steemauto.com/dash.php?trail=celfmagazine&i=1
Delegate to us 100 STEEM POWER
Delegate to us 250 STEEM POWER
Delegate to us 500 STEEM POWER
Delegate to us 1000 STEEM POWER
If you ever change your mind, you can cancel the delegation with this link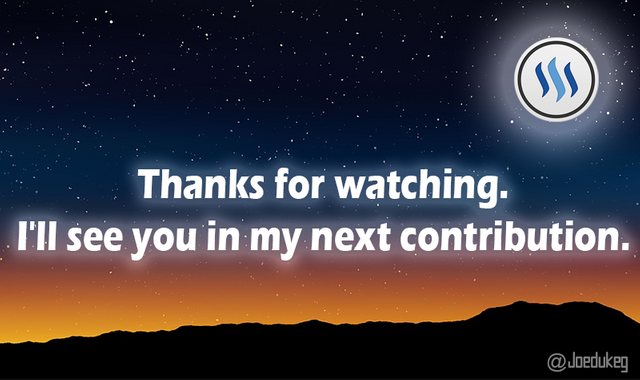 Image Source
Design: @Cre47iv3