THE BEST POWER UP OF THE WEEK N°37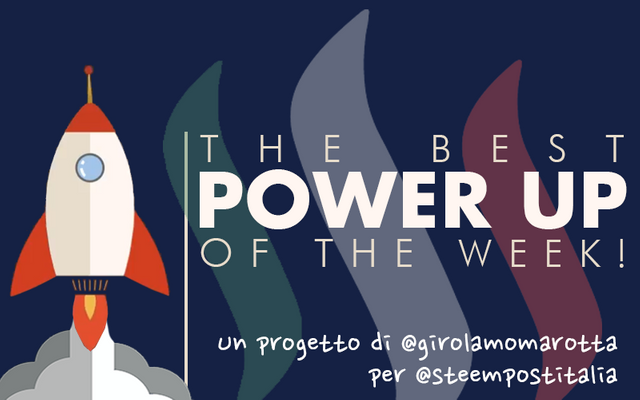 Logo realizzato da @edo.quellola
Ciao a tutti e bentornati nel progetto THE BEST POWER UP OF THE WEEK!
Questo è l'ultimo post di recupero per questo progetto, poi finalmente si torna ai ritmi normali con un post a settimana per ogni progetto! Devo dire che il 2020 sta facendo veramente bene alla nostra comunità, ogni turno gli Sp aumentano sempre di più!! Complimenti e grazie a tutti voi!!!
Ma non perdiamoci in chiacchiere e passiamo subito ai risultati!!

Colgo l'occasione di ringraziare @bhuz per avermi aiutato a raccogliere i dati.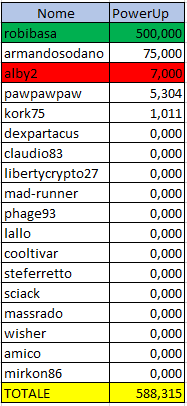 Con uno dei power up più alti che abbiamo visto arriva in cima alla classifica @robibasa, complimenti!!! Al secondo posto abbiamo la new entry @armandosodano, seguito da @alby2 che con un piccolo power up riesce a salire sul podio!
Complimenti a tutti!!
ROBIBASA 50% dei ricavati del post

ARMANDOSODANO 30% dei ricavati del post

ALBY2 20% dei ricavati del post
ROUND 38!
Iniziamo subito col round 38, verranno presi in considerazione tutti i Power Up effettuati dal 24 al 31 gennaio!
Se non siete ancora iscritti potete farlo scrivendo un commento qui o su discord, ci vediamo e buon Power Up a tutti!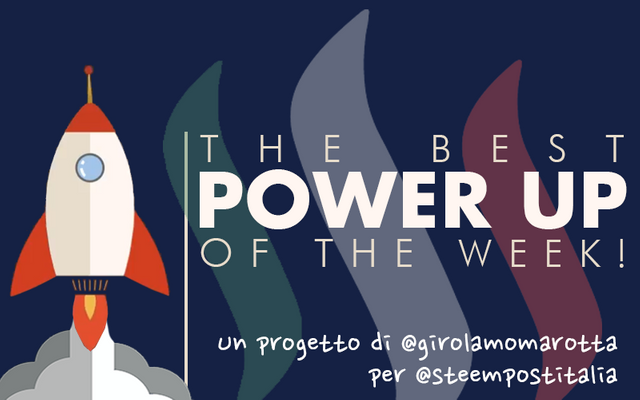 Logo realizzato da @edo.quellola